The Ultimate $100 Dinner Party Menu
You don't have to be rolling in dough to host an epic dinner party for your friends and family. GOBankingRates compiled five unique dinner party menus for up to six people, each totaling less than $100 and complete with drinks, an appetizer, main course, side dish and dessert.
The cost of each dinner party includes your total trip to the grocery store for that particular menu, excluding the cost of pantry items you likely have on hand, like olive oil, salt and pepper.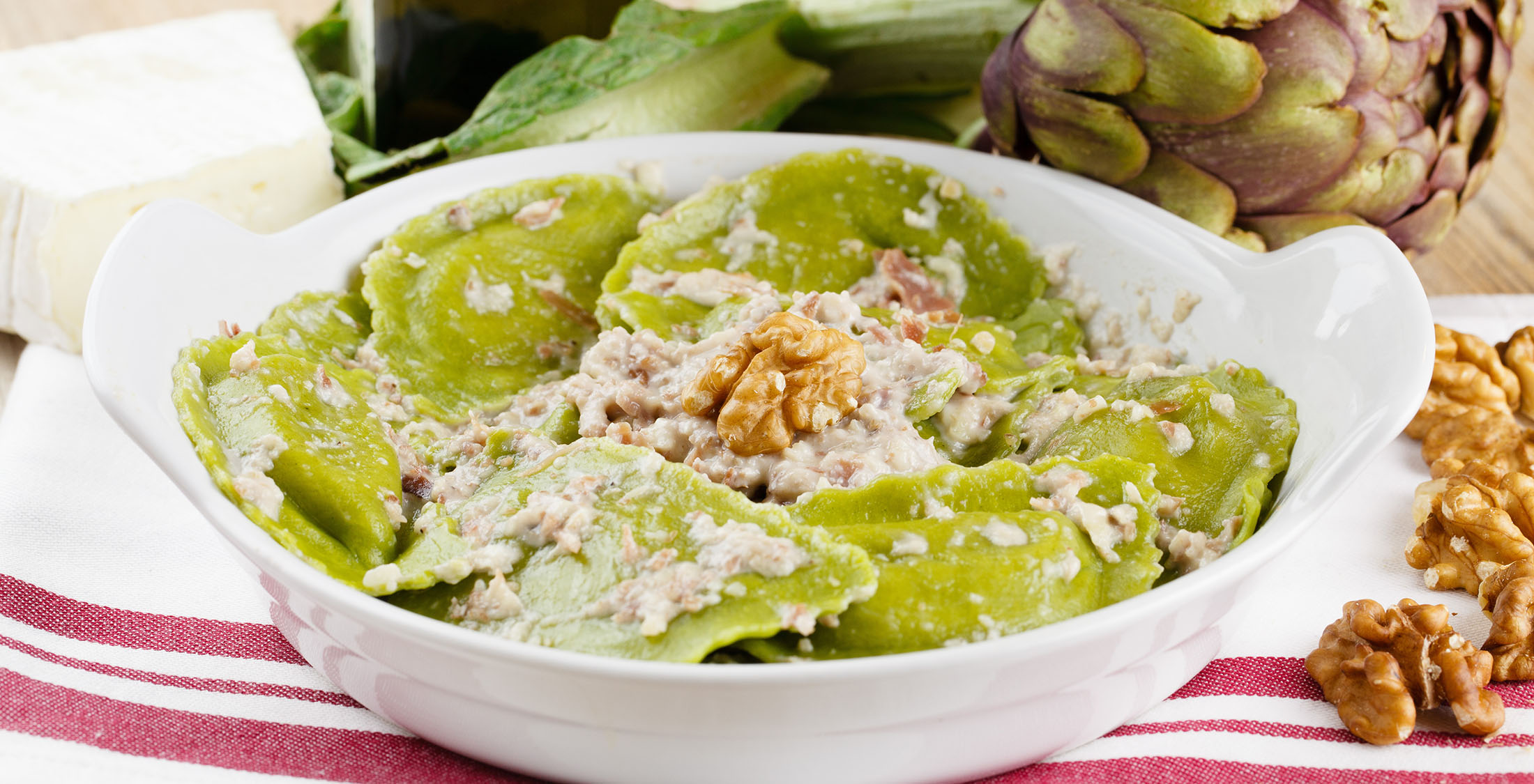 Dinner Party Menu No. 1 — $66.80
Drinks:
Cost: $23.94 for six bottles
Appetizer: Fresh Tomatoes With Anchovy Dressing, Not Eating Out in New York
When you're eating on a budget, dishes with few ingredients are the way to go.
8 tomatoes
6 anchovy fillets
2 cloves of garlic
4 teaspoons vinegar
4 tablespoons olive oil
Cost: $4.44
Main Course: 20-Minute Creamy Spinach Artichoke Pasta, Budget Bytes
With creamy Parmesan, spinach and artichoke hearts, this delectable dish will have your guests asking for seconds.
12 ounces linguine
6 ounces fresh baby spinach
1 1/2 15-ounce cans quartered artichoke hearts
6 ounces Parmesan
2 1/4 cups chicken broth
2 1/4 cups milk
3 tablespoons butter
2 cloves garlic
3 tablespoons butter
Salt and pepper
Cost: $22.97
Side Dish: Caesar Salad
Add a kick to your salad with fresh anchovies, cracked pepper and some lemon juice.
2 bags of Fresh Express Complete Caesar Salad
Cost: $7.58
Dessert: Super Simple Chocolate Mousse, Stonesoup
This light and sweet dessert is the perfect finish to a delicious dinner.
4 1/2 ounces dark chocolate
15 ounces whipping cream
1 1/2 tablespoons icing sugar
1 1/2 teaspoons vanilla extract
Pinch of salt
Cost: $7.87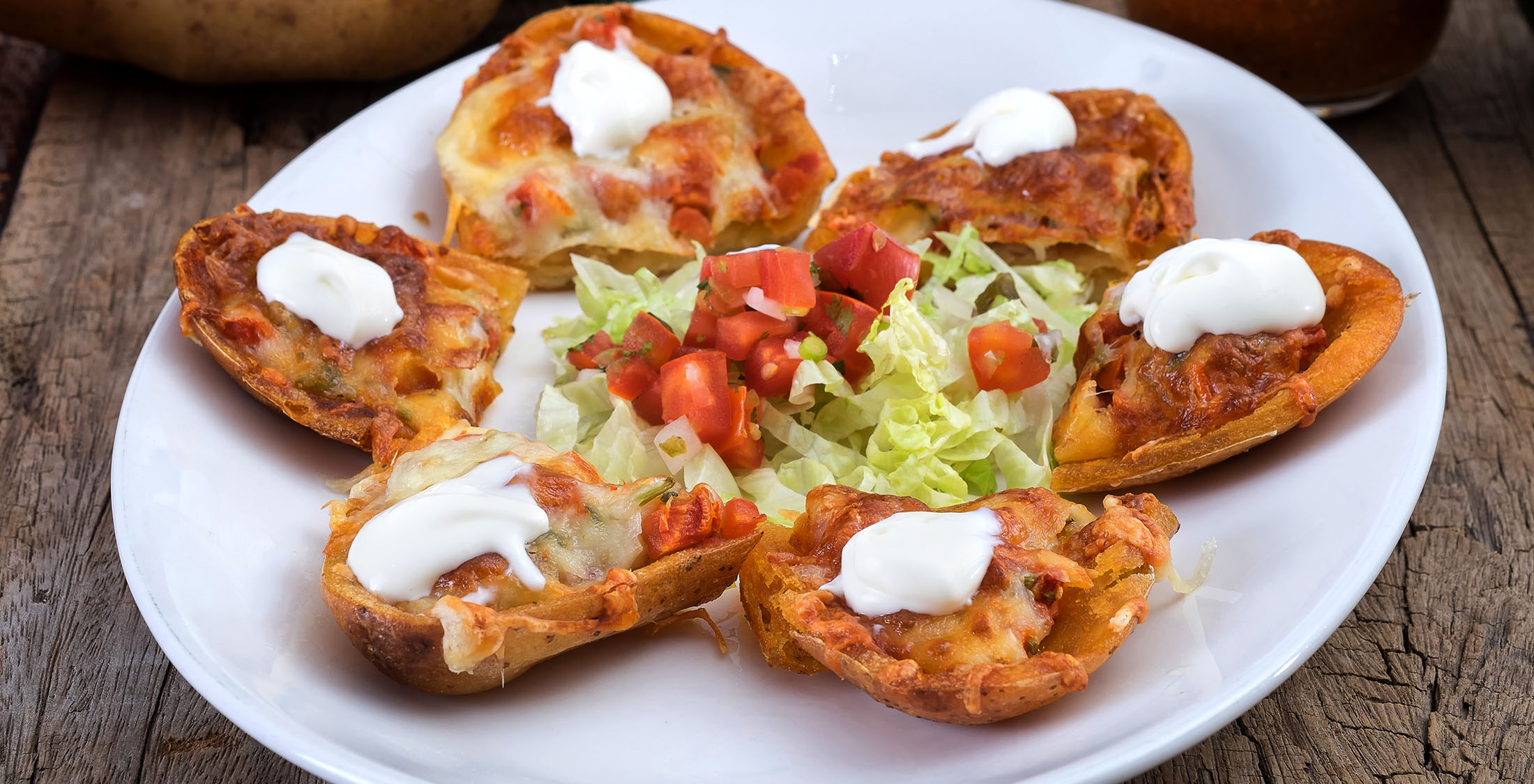 Dinner Party Menu No. 2 — $94.45
Drinks:
Albero Organic Monastrell
Cost: $35.94 for six bottles
Appetizer: Sweet Potato Nachos, BrokeAss Gourmet
Pick up your favorite toppings for these delicious nachos. BrokeAss Gourmet recommends chopped onion and cilantro, black olives, jalapenos, sour cream, guacamole and salsa.
3 medium sweet potatoes
1 1/2 cups shredded cheddar or jack cheese
4 1/2 tablespoons olive oil
Pinch of salt
Cost: $8.59, plus the cost of your favorite toppings
Main Course: Jalapeno Cheeseburgers With Caramelized Onions and Avocado, BrokeAss Gourmet
Hamburgers and pizzas are staples of American dining. Serve up these juicy cheeseburgers without spending a lot.
1 1/2 pounds lean ground beef
3 cloves garlic
1 1/2 small onions
1 1/2 green jalapenos
6 hamburger buns
6 slices pepper jack cheese
1 1/2 avocados
1 1/2 tablespoons olive oil
Salt and pepper
Cost: $18.44
Side Dish: BLT Pasta Salad, Well Plated
Have your meat with a side of meat with this pasta salad from Well Plated. Don't let the ingredient list intimidate you — this is one side dish that's easy to throw together.
6 ounces thick cut bacon
8 ounces whole wheat pasta
1/4 cup plus 2 tablespoons ranch dressing
1/4 cup plain nonfat Greek yogurt
10 ounces cherry tomatoes
2 cups chopped romaine lettuce
2 cups baby spinach
3 tablespoons chopped chives
1/4 teaspoon pepper
Cost: $23.33
Dessert: S'mores
Top the evening off with a classic favorite. Easy to make at home or in the backyard over a fire, these s'mores are a treat for a cool night.
1 box graham crackers
6 chocolate bars
1 bag marshmallows
Cost: $8.15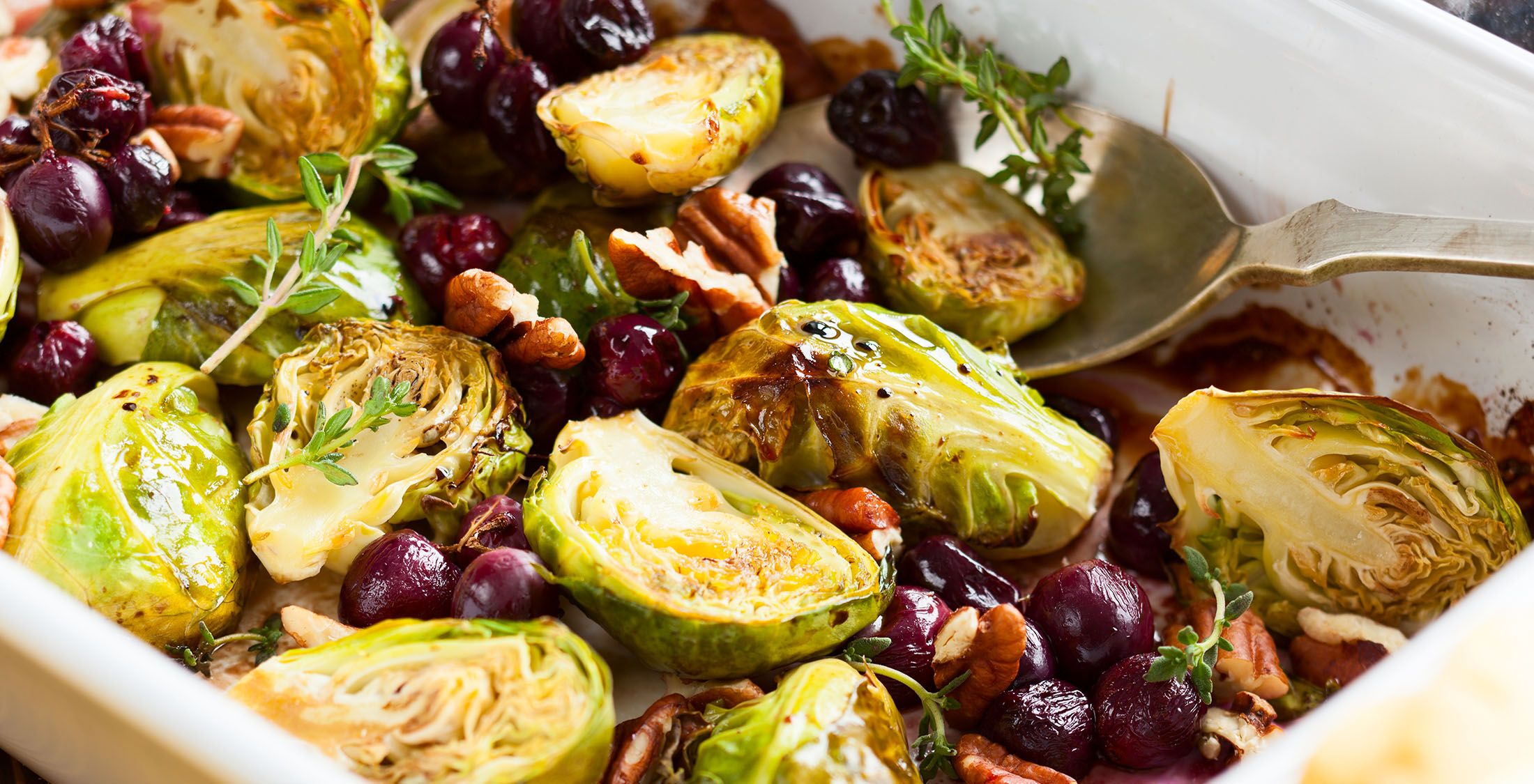 Dinner Party Menu No. 3 — $92.26
Drinks:
Les Portes de Bordeaux Sauvignon Blanc 2014
Cost: $35.94 for six bottles
Appetizer: Balsamic Brussels Sprouts with Maple, Walnuts and Feta, Well Plated
Feta cheese and walnuts are a pair made in heaven. Add them to your Brussels sprouts for the perfect appetizer on a budget.
2 pounds Brussels sprouts
2/3 cup chopped walnuts
1/2 cup crumbled feta cheese
3 tablespoons maple syrup
3 tablespoons balsamic vinegar
2 tablespoons olive oil
1 teaspoon kosher salt
3/4 teaspoon pepper
Cost: $17.15
Main Course: Slow Cooker Apricot Chicken, $5 Dinners – $17.83
If you have a slow cooker at home, this is one cheap and easy chicken dish you can prepare ahead of time.
5 chicken breasts
1 1/2 cups apricot preserves
1/2 cup French dressing
4 tablespoons minced onion
2 teaspoons garlic powder
Salt and pepper
Cost: $17.83
Side Dish: Quinoa
Few side dishes are easier to make than quinoa. Pick up a bag, follow the instructions on the back and add seasoning for taste.
Cost: $4.49
Dessert: Easy Icebox Strawberry Shortcake, Serious Eats
Impress your guests with strawberry shortcake, a classic dessert that's cheap to make for six.
32 ounces fresh strawberries
3 ounces orange juice
1 box graham crackers
3 cups heavy whipping cream
3 tablespoons sugar
1 teaspoon vanilla extract
Cost: $16.85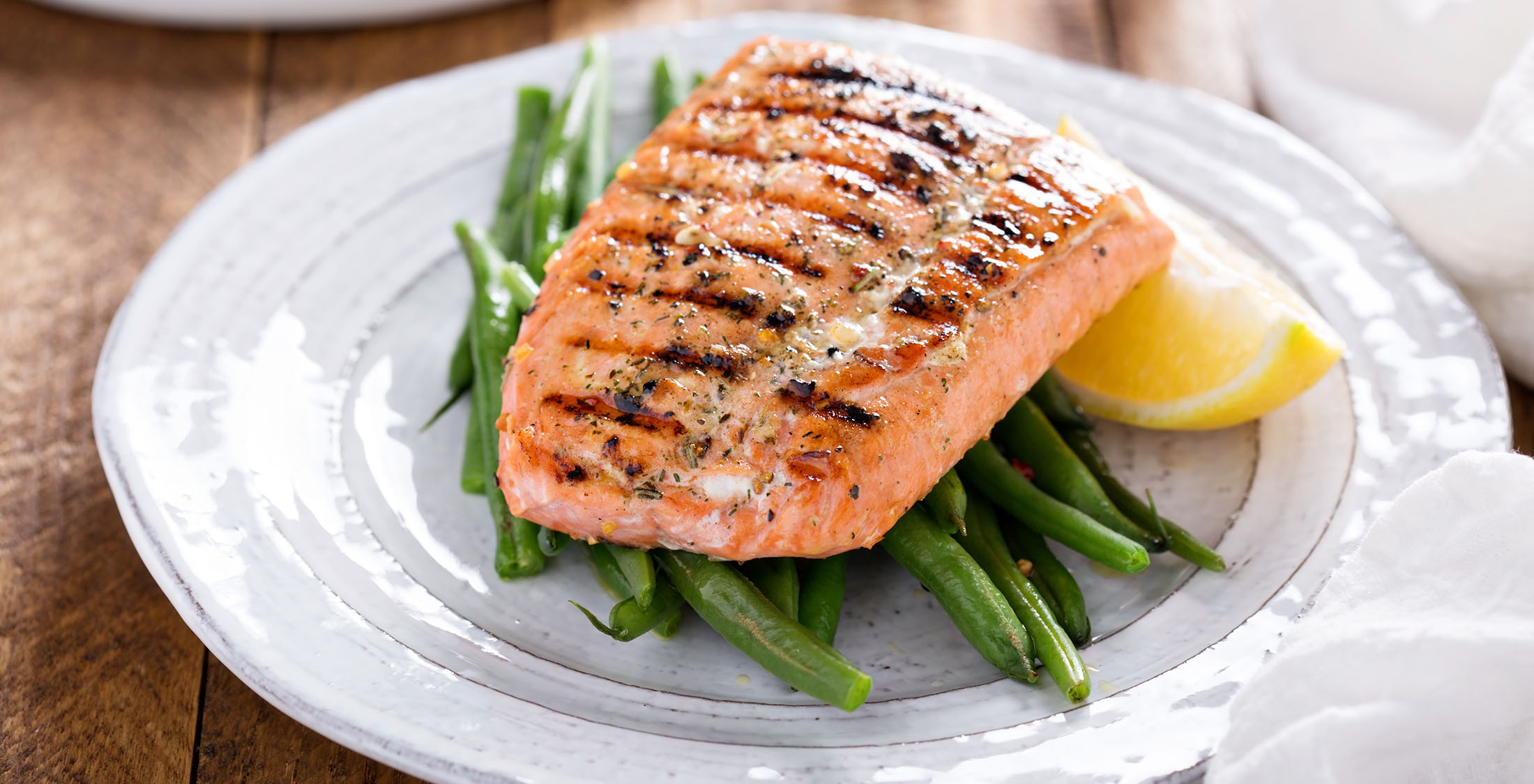 Dinner Party Menu No. 4 — $78.05
Drinks: Vodka Soda
3 6-pack Harris Teeter Club Soda
1 Smirnoff No. 21 Vodka
Cost: $26.46
Appetizer: Simple Tomato Cucumber Salad, Budget Bytes
Serve up homemade dressing and a simple salad with this recipe from Budget Bytes.
6 Roma tomatoes
1 cucumber
1/2 small red onion
2 tablespoons red wine vinegar
1 teaspoon dried oregano
1/4 cup olive oil
1/2 teaspoon salt
Pepper
Cost: $5.84
Main Course and Side Dish: Sesame Glazed Salmon and Green Beans, Budget Bytes

Salmon is a safe choice for the pescatarian in your life. Offer up this delectable and low-cost dinner.
6 salmon fillets
1 1/3 pounds fresh green beans
6 tablespoons soy sauce
2 tablespoons water
4 tablespoons rice wine
4 tablespoons brown sugar
1 tablespoon toasted sesame oil
2 tablespoons sesame seeds
2 cloves garlic
2-inch fresh ginger root
2 tablespoons cornstarch
Cost: $33.78
Dessert: Fruit Sorbet
A sweet but light dessert, your favorite sorbet is a great finishing touch to a light meal.
Cost: $11.97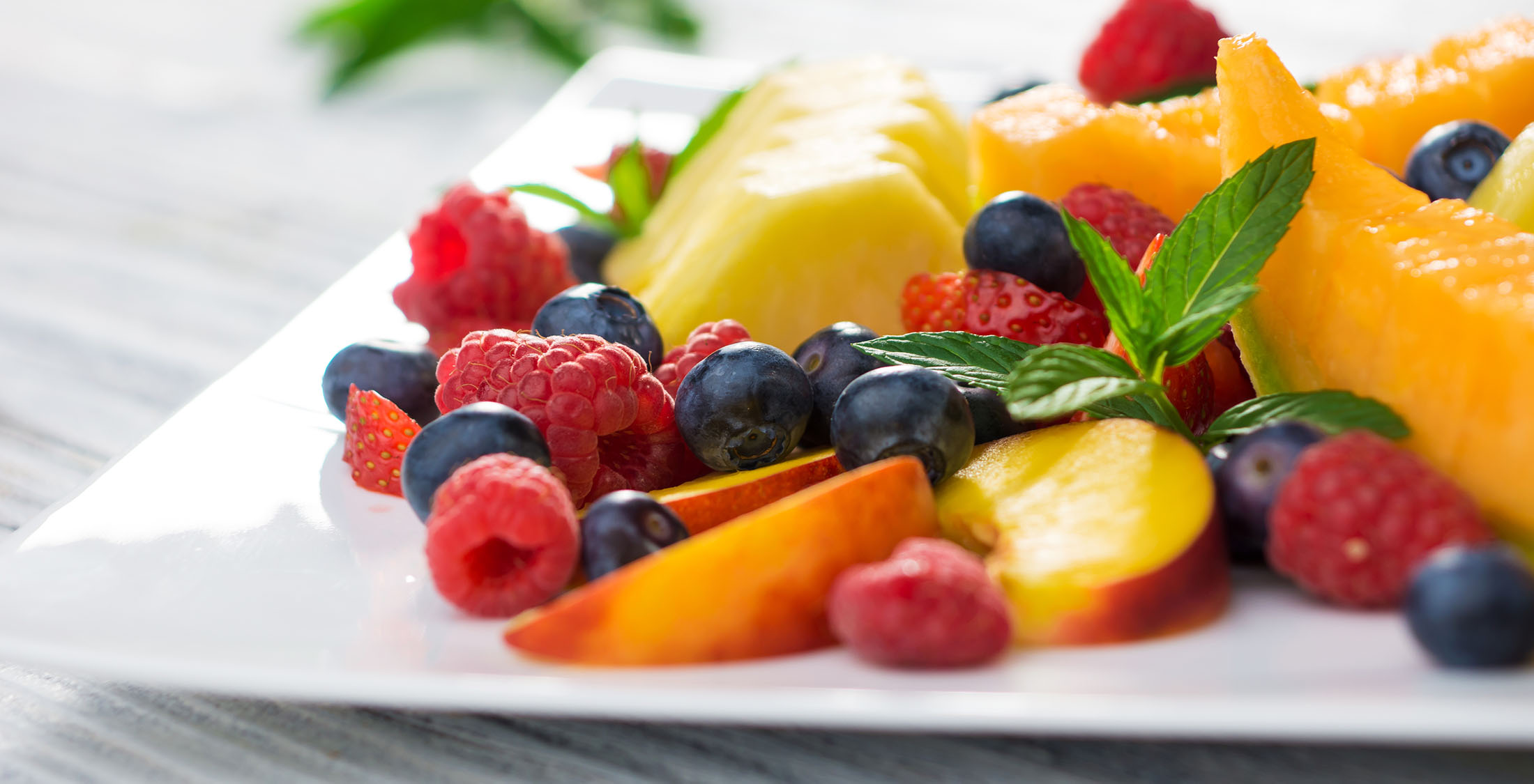 Dinner Party Menu No. 5 — $70.21
Drinks: Champagne Punch Belini, Crazy for Crust
6 Andre Champagne
1 HT Traders Raspberry Sorbet
Cost: $35.97
Appetizer: Fresh Fruit
Pancakes and bacon are the main course, so start the dinner party off with a light appetizer, like fresh fruit.
Cost: $5.99
Main Course: Cinnamon Roll Pancakes, 5 Dollar Dinners
Few dishes are easier to throw together on a time crunch than pancakes. A bit of water, pancake mix and some heat on the stove will have your dinner prepped in under 20 minutes.
1 box pancake mix
2 1/4 teaspoon cinnamon
1 1/2 cups cinnamon baking chips
1 1/2 cups white chocolate chips
Cost: $11.28
Side Dish: Candied Bacon, Food Network
Nothing says breakfast for dinner like a helping of bacon. Follow this easy candied bacon recipe for a sweet twist.
15 slices bacon
1/2 cup brown sugar
Pepper
Cost: $10.98
Dessert: Fresh Fruit
Serve sliced watermelon or strawberries. If you have left over sorbet, include it for dessert.
Cost: $5.99
Ingredient measurements are modified amounts from original recipes to account for six dishes. Pricing from Harris Teeter, Amazon and Wine-Searcher.com.
Keep Reading: How to Eat Out and Still Save Money