7 Ways Online Grocery Shopping Can Be More Cost-Efficient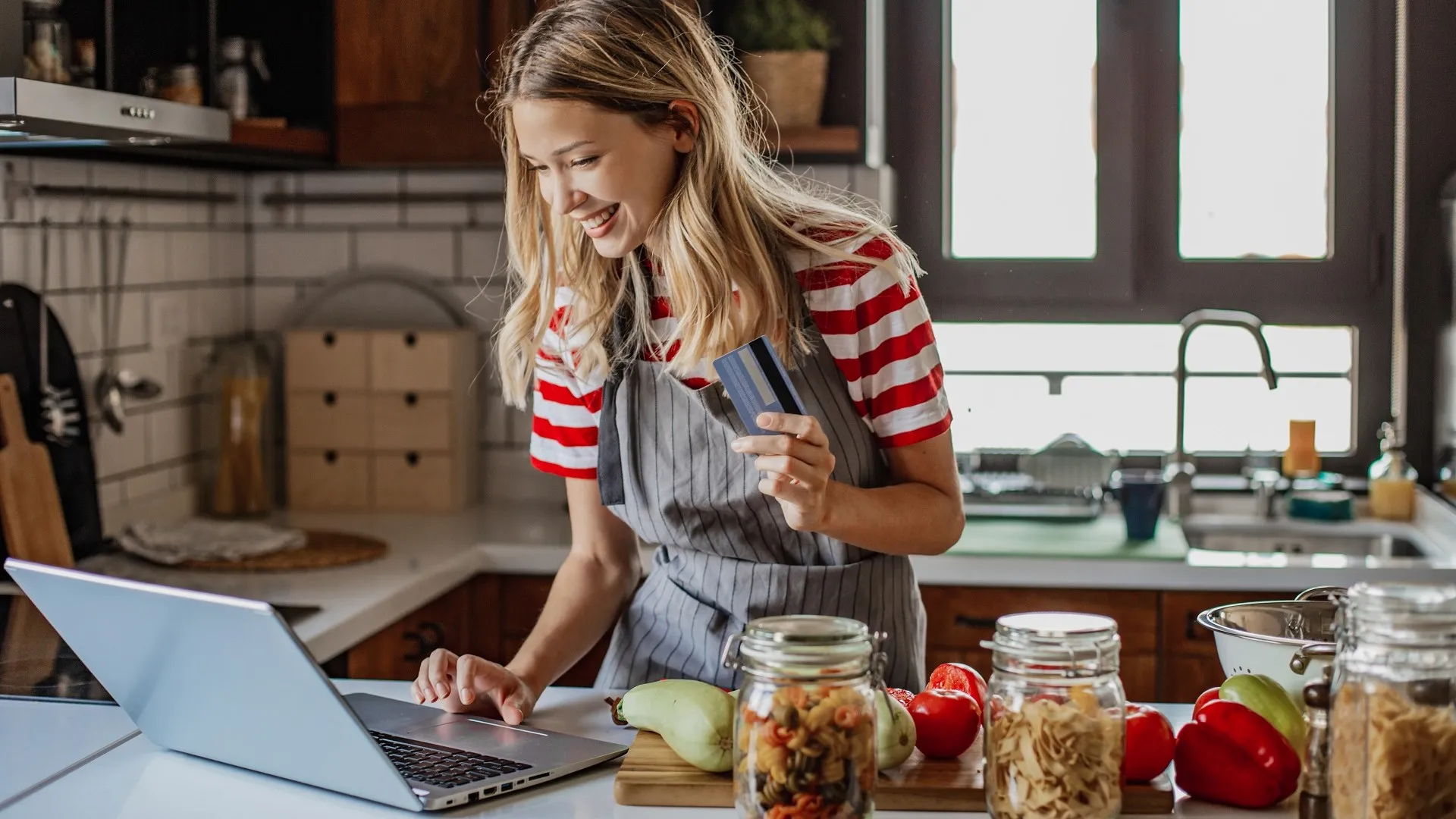 Two everyday necessities hit hardest by inflation costs are groceries and gas. As many look for ways to save a buck in these difficult financial times, online grocery shopping has become a lucrative option.
The first — and most obvious — benefit of shopping online is it allows you to stay home and save on gasoline. Plus, there's the added convenience of shopping online, which you can do at any time of day and make as many extra "trips" to the virtual store as you need without hassle. 
Though online grocery shopping has been possible for years, the pandemic compounded its everyday use. According to the U.S. Census, online grocery shopping increased more than 10% from 2019 to 2020, contributing to the 43% increase (or $244.2 billion) in e-commerce sales in that same time period.
Even as COVID restrictions dissipate, the many benefits of online grocery shopping won't. Here are seven ways online shopping hasn't exhausted its use when it comes to savings.
1. Eliminates "Window Shopping"
It's often suggested to never go grocery shopping while hungry. Stores utilize visual tactics like attractive aisle end caps and attention-grabbing sales stickers, enticing shoppers to add items to their cart without much thought. There's even a term for the phenomenon — the Target Effect.
When you shop online, there aren't as many visual temptations to distract you. So stick to your grocery list, and only add items you need to your cart.
2. Enhanced Online Shopping Features
Another great thing about shopping online is you can easily sort the virtual inventory in a way that helps you shop smarter. For example, you can usually rank the items in a category by price (low to high) to explore the best deals. 
You can also find all sale items in one convenient place. For example, Albertsons lists them all in the "Current Deals" portal on their website, featuring everything from meat to toilet paper to beer. Shop here first to find the items on your list that are discounted.
Make Your Money Work for You
3. Taps Into Daily Deals
There's plenty of competition for consumer dollars, especially as traditional grocery stores compete with big box options like Target, Walmart and Amazon Fresh. To combat this, many brands turned to creative deals, which can be a great advantage for shoppers.
For example, Kroger has a "Free Friday Download" promotion. Every Friday, digital account holders gain access to a new coupon for a free item. The coupon must be downloaded that day, but can be used any time within the following two weeks. You can also opt in to get text messages about that week's freebie. It's best to check the grocery store's website for the specific promotions they offer.
4. Provides Cheaper Options for Produce
There are ways to save on produce. One great option is Imperfect Foods — they package up fruits and vegetables that are not the prettiest for display at a store, but still fresh and delicious (and never rotten or bruised).
You can choose weekly or biweekly deliveries to ensure you only receive produce you'll use in that time period. A good number of Community Supported Agriculture (CSA) organizations have moved online, as well, and don't have the markup that traditional supermarkets do.
5. Offers Better Deals on Organic Foods
There's a reason Whole Foods is jokingly referred to as "whole paycheck" — organic and specialty diet foods are not cheap. But there are ways to find these foods without breaking the bank.
For example, e-commerce food supplier Thrive Market has been on a mission to democratize healthy eating for nearly the past decade, offering up to 30% off organic, Paleo, gluten-free, keto and vegan options. Plus, each purchase helps a family in need get their groceries, too. Thrive Market does have an annual membership fee of $59.95, but the savings provided should offset the cost. Another benefit is you can schedule your deliveries, and delivery is free for orders over $49.95.
Make Your Money Work for You
6. Takes Advantage of Retailers' Apps
When it comes to grocery shopping online, there's an app for that! Most retailers, even some local options, have an online app that allows you to tap into further savings. The Target Circle app, for example, allows you up to 1% savings on each purchase, has plenty of deals each week and even offers a 5% discount on your birthday. Simply sign into your account when shopping on Target's website. 
Also, be choosy. Different apps have exclusive features and many offer "first-timer" deals. Therefore, if you're flexible, play with a different store app each week (or month) to take advantage of new user offers.
7. Shopping in Bulk Can Lead to Free Delivery
There are some services that will offer free delivery when a certain dollar amount is reached. If you are able to hold off on shopping every week and shop in bulk instead, you can take advantage of such freebies. For example, Google Express (a new option in some trial markets) adds in free delivery when a certain minimum dollar amount is reached — for now, around $35.  
There are also membership-based options like Walmart+ that offer free delivery with every order. But you do have to pay an annual fee — for Walmart+, it's $98. However, with that chain already offering discounted prices, it may be worthwhile to sign up anyway. Many of these options also have free trial periods, so you can see if it works for you.
More From GOBankingRates