8 Times to Buy Fresh Veggies, and 8 Times to Buy Frozen
Here's what you need to know about the healthiest vegetables.
Eating healthy veggies benefits your body, and your brain. Buying fresh and organic vegetables at a local farmers market, however, can put a significant dent in your budget. In some cases, it might be smarter to buy frozen vegetables instead.
Click through to find out how you can get the best quality food for your money.
8 Times When You Should Buy Fresh Veggies
If veggies never grow old in your refrigerator, you're a good candidate for buying the bulk of your vegetables fresh. Old fresh veggies are less nutritious than frozen, so you're not doing yourself a favor by slicing that shriveling orange bell pepper into the evening stir-fry.
When They're in Season
"The best time to get great prices on fresh veggies is to buy what's in peak season," said chef Hari Nayak, author and culinary director for Cafe Spice, a fresh-prepared food company in the Hudson Valley. "This is when they are at their most plentiful and taste best."
Fresh veggies might also give you the best results in your veg recipes. "It always depends on what you are cooking. Vegetables like broccoli, cauliflower and carrots, which tend to lose their crispy crunch during the freezing process, should always be bought fresh if you are making a stir-fry," said Nayak. "If you are making a creamy soup, this does not matter so much."
Find out what's in season in the USDA's Seasonal Produce Guide online. You might think of produce as a summer buy, but autumn actually offers the greatest variety of produce.
When They're Freshly Harvested
Vegetables picked at the peak of ripeness and headed directly to your table contain the most nutrients, according to a two-year study published in the Journal of Food Composition and Analysis.
Fresh veggies lose vitamins over time during refrigerated storage. The study also found that frozen produce can be more nutritious than fresh vegetables stored for five days or longer.
Stick to buying only the amount of produce you'll eat within five days, but keep in mind that it can take days or weeks to reach the grocery store displays. As a result, many fresh veggies are picked before ripeness to promote shelf life on store shelves.
When They're Grown Locally
"Another way to save money and eat fresh is to find items that are harvested locally instead of those that spend a lot of time in shipping, traveling thousands of miles," said Nayak.
Vegetables can be up to 90 percent water. Once they're separated from the vine or plant that's providing their nutrients, they can degrade nutritionally, lose moisture and become vulnerable to microbial spoilage, according to a review by the University of California, Davis.
A farmers market is usually a good source of locally grown vegetables. Beware, however, as some sellers resell veggies bought from produce wholesalers or even grocery stores. Remember, not all produce at the market is necessarily USDA-certified organic. Ask the market director and food sellers about the market's practices, or find a local farmers market at the USDA's online National Farmers Market Directory.
When Seasoning Food
The line between vegetables and herbs can be blurry if you consider herbs as strongly flavored plants we use for flavoring, especially when it comes to celery and onions.
Unlike when you buy organic frozen vegetables, always buy plants you'll use for seasoning fresh, as freezer time will cause strong vegetable flavors to change. Some vegetables like celery, sage and garlic become bitter when stored in the freezer and onion changes both flavor and texture — none of which will work well as ingredients in fresh or frozen mixed vegetable recipes.
When They Contain High Water Content
Some veggies — such as cucumbers, zucchini, tomatoes and lettuce — just don't do well in the freezer or as a part of frozen vegetable recipes, and you should always buy them fresh. This is because they contain up to 90 percent water, with that water being held within the fibrous cells of the plant.
As the high level of water within the cells freezes, the water expands and bursts the cell wall open. When the vegetable is thawed to room temperature, the water is no longer contained, so it seeps out into a mushy mess.
When You're Avoiding BPA
Bisphenol-A, also known as BPA, is a synthetic used in plastics ranging from food storage items to medical devices. Canned, acidic foods — such as tomatoes — are particularly known for leaching this dangerous chemical into the food, increasing ingestions and the risks of cancer, high blood pressure and other health factors.
Although vegetables are generally less acid than fruits, some of these register as less than seven on the pH scale, and anything below seven is considered acidic. Acidic vegetables include:
– Beets pH: 5.3 to 6.6
– Cabbage pH: 5.2 to 6.8
– Collard Greens pH: 6.5 to 7.5
– Corn pH: 5.9 to 7.5
– Mushrooms pH: 6 to 6.7
When making recipes that call for these acidic vegetables, make them fresh vegetable recipes, not frozen or canned, to avoid exposure to BPA that can leach into the food from can linings or plastic bags.
When You're Prepping Food in Bulk
"What I like to teach to students at food preservation workshops is buy local, in-season produce first," said chef and master food preserver Christina Sleeper of Sleepers Gourmet. "Use it immediately or process it."
Timing is key. "The highest nutritional value is preserved when frozen, so invest in a quality food preservation vacuum-sealing product like the FoodSaver," she said.
A FoodSaver vacuum sealer helps keep your veggies fresh up to five times longer whether you're placing them in the refrigerator or freezer. The system sucks the oxygen from the bags and locks in freshness with an airtight seal, which might make your wallet and taste buds happy.
When You Can Score a Discount
"Everybody loves a deal, and fresh veggies can offer some of the best. The absolute best option is to get truly fresh produce from a local farmers market," said personal trainer John Fawkes. "The best way to get good deals there is to go at the end of the day when the vendors start to pack up and ask for a discount."
Another way to reap steep discounts on fresh produce is to sign up with Bountiful Baskets. The fresh food co-op has hundreds of sites spanning 16 states. Participants get about $50 worth of veggies and fruits for a $15 contribution.
8 Times When You Should Buy Frozen Veggies
Proponents of frozen vegetables tout them as "fresher than fresh" as some produce like potatoes can be as much as a year old before hitting grocery store shelves. Whether or not that holds true, there's no doubt that calling a frozen audible is the right decision.
When They Go to Waste
If you're constantly pulling wrinkled and wilted vegetables from your fridge and tossing them in the trash or compost heap, stocking up your freezer can save you money in the long run. It's easy to have healthful eating resolutions in the supermarket and then turn to takeout after a long day at the office.
Fill your freezer space with versatile varieties like carrots and corn that can stand on their own as a side dish or add color and interest to other dishes. Having frozen veggies on hand lets you take out just what you need and store the rest for up to a year in an airtight container.
When They Save You Money
March is one of the best times to buy frozen foods. The National Frozen and Refrigerated Foods Association sponsors the annual Frozen Foods Month in March, making it one of the best times to pick up deals to stock your freezer.
The campaign doesn't just apply to vegetables — you'll find sponsors like Green Giant and Best Yet rolling out coupons in addition to grocery store sales. Focus on stocking up on freezer veggies that deteriorate quickly in the fridge such as broccoli, carrots and Brussels sprouts.
When It Saves Work
Some vegetables take a lot of prep work, and it's just easier to let the factory do the work for you. "Vegetables like spinach, artichokes, edamame and peas, which go through a lot of cleaning and trimming, are best bought frozen," said Nayak. "They tend to retain more nutrients when they are flash frozen."
Fresh peas lose 15 percent of their vitamin C content within seven days of being refrigerated at 24.8 degrees Fahrenheit, according to a recent study by the University of California, Davis. Unless you head to a pea patch to pick, clean and deshell your peas on the very same day, you're better off getting frozen peas — which are processed and frozen in as little as three hours from being picked.
When They're Within a Year of Being Picked
When properly stored in the freezer, frozen veggies retain their quality for 12 months or more. Commercially packaged vegetables have a "best by" date stamped on the package, but you don't have to throw them out if that date has passed.
Frozen vegetables that have been stored at 0 degrees Fahrenheit stay safe indefinitely, but they might look less appealing. Discoloration, dry spots and freezer burn might develop, and the texture of some vegetables might turn mealy or mushy.
When They're Flash-Frozen
"Believe it or not, frozen or canned fruits and vegetables often start out with higher levels of micronutrients than their fresh counterparts because they are more likely to be picked at their peak of ripeness when they are at their most micronutrient dense," said Dr. Jayson Calton of Calton Nutrition in Florida. "Remember, fresh produce is picked prior to peak ripeness to allow it to ripen during transport without becoming damaged or spoiled before arriving at the supermarket."
Birds Eye, a vegetable company that uses the process, confirms that the vegetables are allowed to ripen in the field, instead of ripening en route to the grocery store. Veggies can be picked, cleaned and flash frozen in as little as three hours, retaining maximum freshness and flavor.
When They're Processed Least
Most frozen vegetables get blanched to halt enzymatic activity that deteriorates flavor. The process also cleans off dirt and kills any organisms. Although veggies can lose a minimal amount of nutrients in the blanching process, leaving the enzymes active in the vegetables will cause more nutrient loss as well as flavor and color changes, according to the Michigan State University Extension.
Blanched, flash-frozen veggies are the healthiest vegetables to use in your frozen veggie recipes, according to nutritionist Jeanette Kimszal. "You want to make sure you get just plain veggies and avoid any heavy sauces or flavorings as these can be high in sugar and unhealthy fats or hydrogenated oils."
During the Winter
Fresh vegetables get imported to the grocery store during the winter months, usually hailing from warm climates south of the U.S. border. "If you see in the supermarket produce section that the "fresh" vegetables come from someplace far away, then there is a good chance that the vegetables in your grocer's frozen or canned vegetable aisles may be just as micronutrient dense," said Dr. Calton.
The U.S. Country of Origin Labeling law requires retailers to give notice to customers revealing the country of origin of both fresh and frozen produce. Look for stickers on fresh produce or a disclosure on the pricing signage for fresh vegetables and keep in mind that flash-frozen in the field will provide more nutrition than fresh, damaged fruit that's spent weeks in crates. And remember, fresh vegetables aren't always the most healthy vegetables.
When You're Avoiding GMOs
Frozen food packaging makes it easy to avoid GMOs — genetically modified organisms — that are at the root of health controversy for their potential to increase the risk of cancer and have been banned in the European Union and Canada. Look for labeling on frozen vegetables that includes USDA Organic Certified, or a seal of approval such as non-GMO Project Verified. Whole Foods' 365 Everyday Value brands are also sourced to avoid GMO products.
Be vigilant, as Whole Foods' advises on their website when choosing vegetables that most commonly contain GMOs, including corn, zucchini and yellow summer squash.
About the Author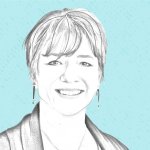 Jodi O'Connell is a freelance wordsmith based in Sedona, Arizona, who writes about everything from vacation vagary and adventure sports to real estate and pets. She spent more than a decade in Arizona's real estate industry advising first-time homebuyers and commercial investors before indulging her passion for the written word on a full-time basis. Her articles appear on websites as diverse as U.S. News and World Report, USA Today, Hipmunk, Roots Rated, and Travelocity.