5 Ways Your Money Choices Are Making You Sick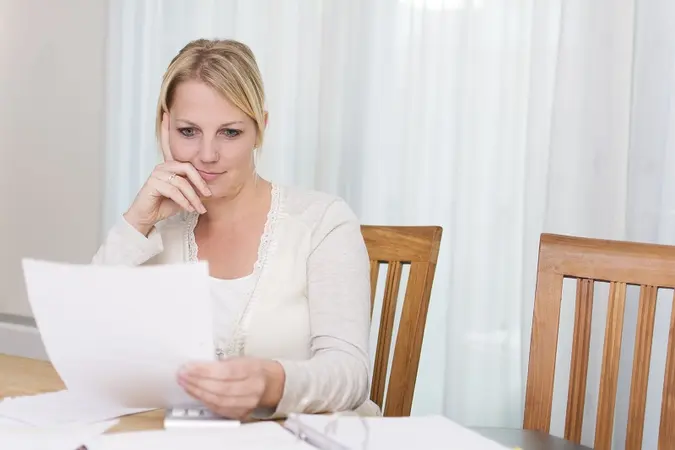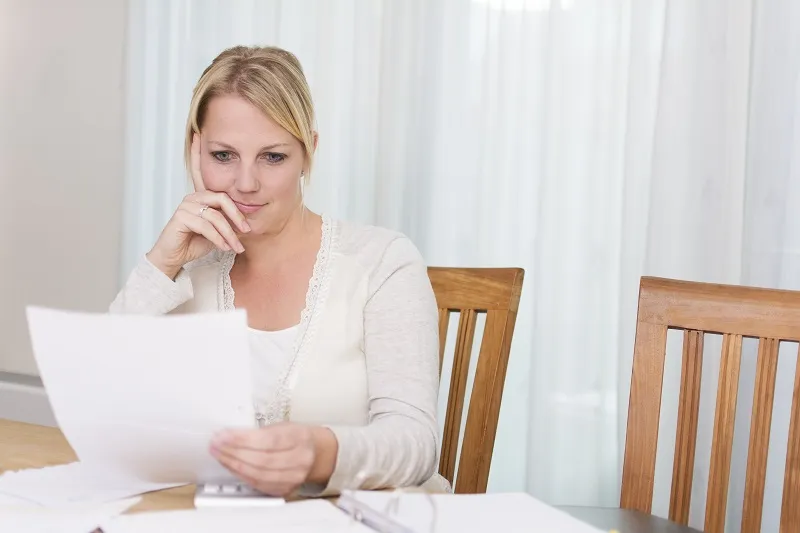 Your poor money choices could be the root of your health problems. Some of these issues might be glaringly obvious, while others might take a little digging to uncover.
"The best way to find out why you are having a health issue and if it is caused by money is to be honest with yourself," said Debbi King, a personal finance expert, wealth coach, motivational speaker, author and owner of The ABCs of Personal Finance in Quakertown, Pa. "It is like an onion — you have to peel back each layer one by one until you find the true root of the issue."
She said that money mistakes can lead to many health problems that could cause ulcers, high blood pressure, depression and heart attacks.
"Any ailment that leads back to smoking, drinking and overeating could be caused by money issues as they are side effects of stress," King said.
A 2014 study from the American Psychological Association found that 64 percent of adults feel stressed about money. One in three Americans with a credit history — 77 million people — have at least one debt payment in collections, according to the Urban Institute. This debt can easily turn into more than just a bill, as it might result in serious credit score damage that could increase insurance costs, negatively impact employers' hiring decisions and cause lenders to deny mortgage applications.
If you haven't been feeling up to par lately, the state of your finances could be to blame. Learn five ways your money choices are making you sick so you can work to overcome them.
Make Your Money Work for You
1. Eating Out Excessively
Avid diners told Zagat that they eat out 4.5 times per week and spend approximately $39.50 per person, totaling $177.75. A 2013 survey by University of Toronto researchers revealed that the average restaurant meal contains 1,128 calories — 56 percent of the average 2,000 calorie intake recommended by the U.S. Food and Drug Administration for healthy adults. At an average of $3 to $6 each, fast food meals are significantly less expensive but can also lead to obesity.
"I find that people are easily fooled into thinking fast food is inexpensive," said R. Joseph Ritter Jr., a certified financial planner and founder of Zacchaeus Financial Counseling, in Hobe Sound, Fla. "People also often have little knowledge of how much they spend on eating out. The two oversights combined can quickly lead to excessive eating out."
Read: World Health Day: How a Healthy Diet Can Save You $85,790
2. Racking Up Credit Card Debt
Your credit score isn't the only thing that will suffer if you bury yourself in credit card debt. Researchers from Northwestern and McGill universities in 2013 linked excessive levels of debt in young adults to higher diastolic blood pressure and lower self-reported general and mental health.
The study revealed that people with higher levels of debt had a 1.3 percent increase in diastolic blood pressure, which is significant, as a two-point increase is indicative of a 17 percent greater risk of hypertension and a 15 percent higher risk of stroke. Additionally, researchers found that those with high levels of debt reported an 11.7 percent greater level of perceived stress and 13.2 percent higher symptoms of depression than those who were not enduring financial difficulties.
Make Your Money Work for You
3. Failing to Save for Retirement
Many financial planners advise saving 10 to 15 percent of your income for your golden years, starting in your 20s. If you've fallen behind, this might be adversely impacting your health. Aegon's 2015 Retirement Readiness Survey found that aspiring retirement savers were only 46 percent optimistic about maintaining good health in retirement, while habitual savers were 69 percent hopeful.
In a 2014 Federal Reserve Board survey, 31 percent of non-retired respondents had no retirement savings whatsoever, including 19 percent ages 55 to 64. Nearly half of adults were not actively saving for retirement, with 24 percent admitting they had only given the matter a little thought and 25 percent revealing they had taken no steps to prepare at all.
Related: 9 Signs You're Not Saving Enough for Retirement
4. Keeping Money Matters From Your Spouse
An overwhelming 70 percent of married couples fight about money, according to a 2014 Money survey. If this sounds familiar, it's not only making your home life unpleasant — it's also bad for your health. A University of Utah study found that couples who argue regularly might have higher levels of artery calcification, and another study led by an Ohio State University researcher found a greater risk of obesity.
"If you are not on the same page with money with your partner, you are going to fight," said King. "An example is that 52 percent of marriages end in divorce, and 80 percent of those state that it is over financial issues."
5. Making Risky Investment Choices
A penchant for gambling with your money in the stock market could be just as bad for your health as your wallet. Two University of California at San Diego finance professors, studying patient records from every hospital in California from 1983 to 2011, found a direct correlation between daily stock returns and hospital admissions. Psychological conditions such as anxiety, panic disorder and major depression were the most commonly cited illnesses.
The researchers found these psychological conditions went into effect immediately or the same day, suggesting that anticipation of future stock market declines can have an instantaneous impact on your overall well-being. They determined that both the current stock market condition and the potential for future changes can cause these symptoms.
Time to Get Help
If you are experiencing any of these money issues, it's important to seek help. Don't force yourself to endure constant suffering because you're too ashamed or stubborn to admit there's a problem.
"No one can be happy and healthy if they are constantly stressed out about money," King said. "Get help from a coach, a successful mentor, a pastor, someone who has been there and someone you can trust. Don't be afraid to get to the bottom of the issues. You will save money in life and in your health."
Read: How to Invest Money Wisely