RxPass from Amazon Offers Medicine Subscription for $5 Per Month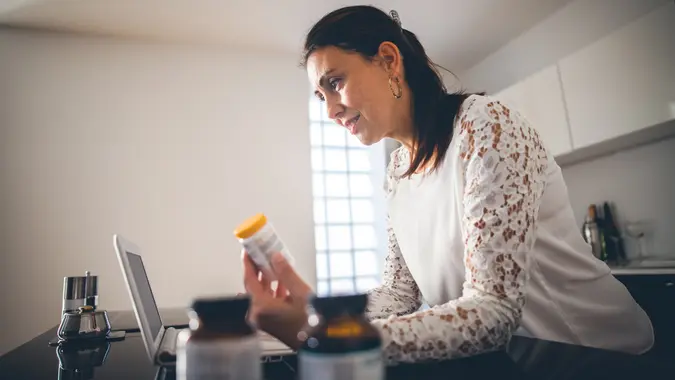 zeljkosantrac / iStock.com
Amazon Pharmacy has released RxPass, a new prescription medication delivery service for $5 per month. The program is available to eligible Prime members and provides access to over 50 prescription medicines that treat 80 different health conditions like anxiety and high blood pressure.
See the List: GOBankingRates' Best Banks of 2023
Explore: 3 Smart Ways To Save Money Filing Taxes
Learn: Amazon Offers Prime Discount to SNAP Users
The $5 monthly price is a flat rate for all eligible prescriptions and includes free shipping. Here are a few more pertinent details:
How To Sign Up
Eligible members are required to answer a few questions and can then add the service to their membership. The prescription service is currently available to Prime members in 42 states. It is not available to Prime Members in California, Louisiana, Maryland, Minnesota, New Hampshire, Pennsylvania, Texas, and Washington. People with government-funded health insurance, like Medicare, are also not eligible for the subscription. However, Amazon Pharmacy is still available to all Prime members.
Make Your Money Work for You
Medications That Are Included
RxPass includes more than 80 prescription medicines for common conditions like allergies, high cholesterol and diabetes. You can search the complete database of eligible medications. All of the prescription medications are generic, which is a common cost-saving strategy for consumers.
How It Works With Health Insurance
RxPass is not connected to any health insurance providers or plans. The monthly $5 fee does not impact your deductible, co-pays or other aspects of your health insurance plan. You will need a prescription from your doctor in order to receive the medication, and Amazon support staff are available 24/7 to coordinate with your provider.
More From GOBankingRates
Make Your Money Work for You