3 Ways To Pay Your Medical Bill If You Accidentally Get Out-of-Network Service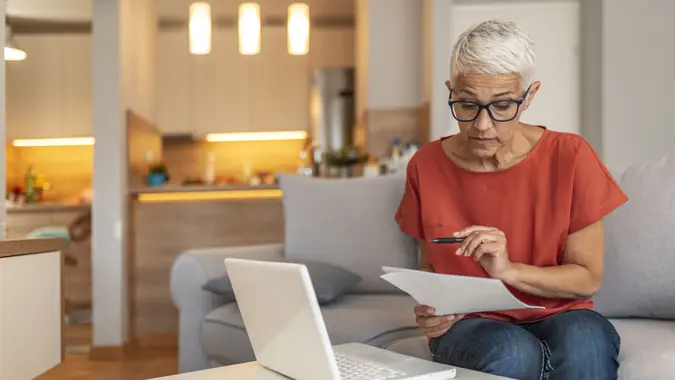 ljubaphoto / Getty Images
Receiving out-of-network medical services can happen for a variety of reasons. Perhaps you were out of town when a medical need arose or maybe your trusted in-network provider suddenly changed its status. But no matter the reason, receiving an expensive — and unexpected — medical bill can leave you reeling. 
According to an eHealth survey of more than 6,500 consumers, people who saw an out-of-network doctor paid almost $900 more for their care than people who saw in-network doctors.
The good news is that you have options that can help you manage the extra expense of out-of-network costs. 
What To Do First
Once you receive the bill, find out if your health insurance company will allow you to file a claim to help cover the out-of-network costs. If your plan allows you to choose out-of-network providers, then you will be able to file a claim. However, your insurer may only cover the amount it would pay for the same service by an in-network provider, which will leave you on the hook for the balance.
Note that there is an exception. If the care you received was in a hospital emergency room outside of your insurance company's network, your insurance company is not allowed to charge you more than it would for in-network emergency services, according to the Affordable Care Act.
Additionally, take the time to find out if the charge is reasonable. One way to do this is to use a tool to estimate the costs of medical services. If there is a notable difference between the estimated cost for the out-of-network services you received and the amount you were billed, consider the following options. 
Ask For a Discount
Call your healthcare provider and ask for a discount on the bill. As an alternative, you may want to send a letter to your healthcare provider that details the estimate of costs of the medical services you received as compared to what it's billing you and request a discount.
Make Your Money Work for You
If you are in a position to pay a discounted amount immediately (or within a few days), it might work in your favor. For example, if you agree to pay 80% of the charge, the healthcare provider may agree to drop the other 20%. So if the bill is for $5,000, you would pay $4,000. 
Ask For a Payment Plan
If you're not in a position to pay the entire amount upfront, ask for a payment plan. You may still get a discount on the original amount and be able to pay it over an extended length of time. However, be prepared for the representative to ask you how much you can afford to pay each month. It would be wise to calculate this information before you call so that you are prepared to answer.
Once the payment plan is set up, making consistent, on-time payments for the agreed-upon amounts might serve as a bargaining chip down the road to get the remaining balance discounted or forgiven — especially if the provider refused to give you a discount upfront. You might want to set up automatic drafts from your bank account so that you do not miss a payment. 
Get Professional Help
If you are still unable to manage the costs of your medical bill after asking for a discount or attempting to set up a payment plan, seek professional help. Check with your employer's human resources office to see if it offers the services of a medical billing advocate for free or a reduced cost. If that's not an option, you can also look for a medical billing advocate in the AdvoConnection Directory. If you can't afford a medical billing advocate, find out if there is a social worker who can help you at the medical facility or hospital that provided you with services.
Make Your Money Work for You
More From GOBankingRates