Costco Black Friday Jewelry Deals You Shouldn't Pass Up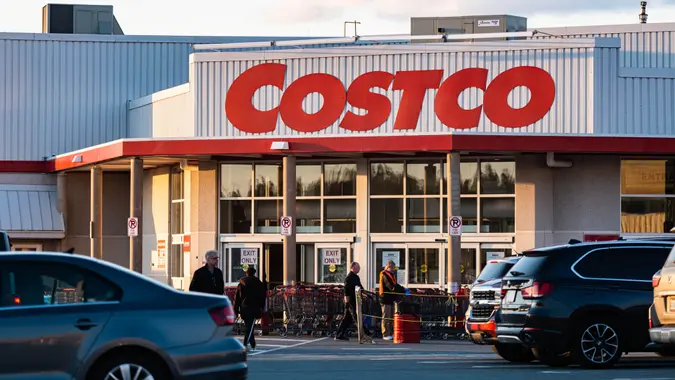 shaunl / Getty Images
If you're in the market for something shiny this holiday season, you might assume that jewelers like Kay, Zales or Jared would be the places to go for the best Black Friday deals. But if you have a Costco membership, you might find the deepest discounts on rings, watches, necklaces, earrings and bracelets while you're snagging a rotisserie chicken at your favorite warehouse club.
Holiday Spending: Get Top Holiday Shopping and Savings Tips
Important: If Your Credit Score Is Under 740, Make These 4 Moves Now
Black Friday is Nov. 25, but Costco's current holiday savings event runs from Nov. 14-28 — you can still get started early this week — with special deals from Nov. 25-28 and online-only Cyber Monday specials on Nov. 28.
Amazing deals on jewelry are scattered throughout, but read the fine print before you commit. Some are available only online or only in stores, while others are good for both. Also, most items come with a maximum limit of units you can buy. Here's a look at some of the current and upcoming sales.
Make Your Money Work for You
Now Through Nov. 28
Costco's current holiday jewelry deals started on Nov. 14 and run through the Monday after Black Friday. It's part of a long-running holiday sale that began in October. These deals don't end on Black Friday, but they overlap with other sales that are exclusive to the day after Thanksgiving.
Nov. 25-28
These deals start on Black Friday and run through the following Monday, but they don't replace the previously mentioned deals. They just coincide with them.
Take Our Poll: How Has Inflation Impacted Your Holiday Shopping Plans?
Make Your Money Work for You
Nov. 28
Costco is reserving some of its hottest discounts on jewelry for Cyber Monday — but you can't shop in the store. They're available only through Costco.com.
More From GOBankingRates
Prices are accurate as of Nov. 21, 2022, and are subject to change.
Make Your Money Work for You