Costco Members Can Save Money By Purchasing Gift Cards Online For Less Than the Sticker Price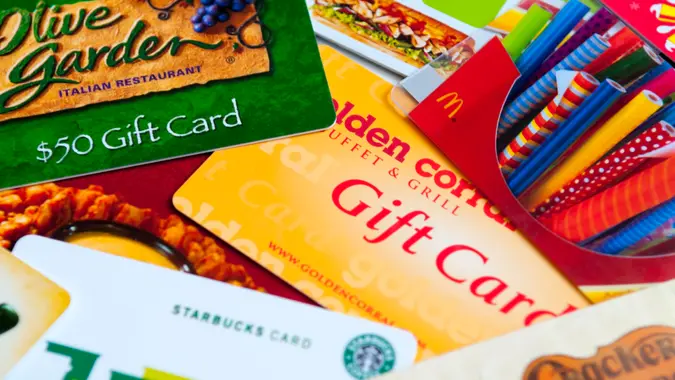 Joel Carillet / iStock.com
A Costco membership comes with exclusive discounts and other perks, but one TikToker user revealed how to save even more.
Ravi Wadan, a self-labeled finance educator, posted a video on TikTok, as reported by Fox Business News, showing how Costco members can purchase bundles of gift cards at Costco stores or on Costco.com to various stores, airlines and restaurants for less than the amount on the card. 
In Wadan's video, there were several gift card bundles to local restaurants in Seattle worth $100 that members could purchase for a discounted rate of $80. Some of the higher-end cards are limited per membership. These deals are also available on Costco.com.
Commenters asked a variety of questions on Waden's video.
"Is there any additional fee added on to purchase or activate it??" one commenter asked. Waden responded, saying that there is no fee.
There are some downsides, according to The Motley Fool. 
The selection at Costco can be hit or miss, depending on your local store. They may not have the specific gift cards you're looking for, and you may find more options for gift cards on Costco.com than in stores.
Another drawback is that you're sometimes limited to specific dates. For example, you can buy tickets to Major League Baseball games during the summer months. Make sure you always read the fine print before buying a gift card that you plan to redeem for event tickets, The Fool warned.
Make Your Money Work for You
"If you're not checking for gift cards on Costco.com, you're not taking full advantage of your Costco membership," Wadan commented at the end of his video.
More From GOBankingRates