Where to Get Early Bird Specials and Other Senior Citizen Discounts
Check out these deals and freebies for Senior Citizens Day.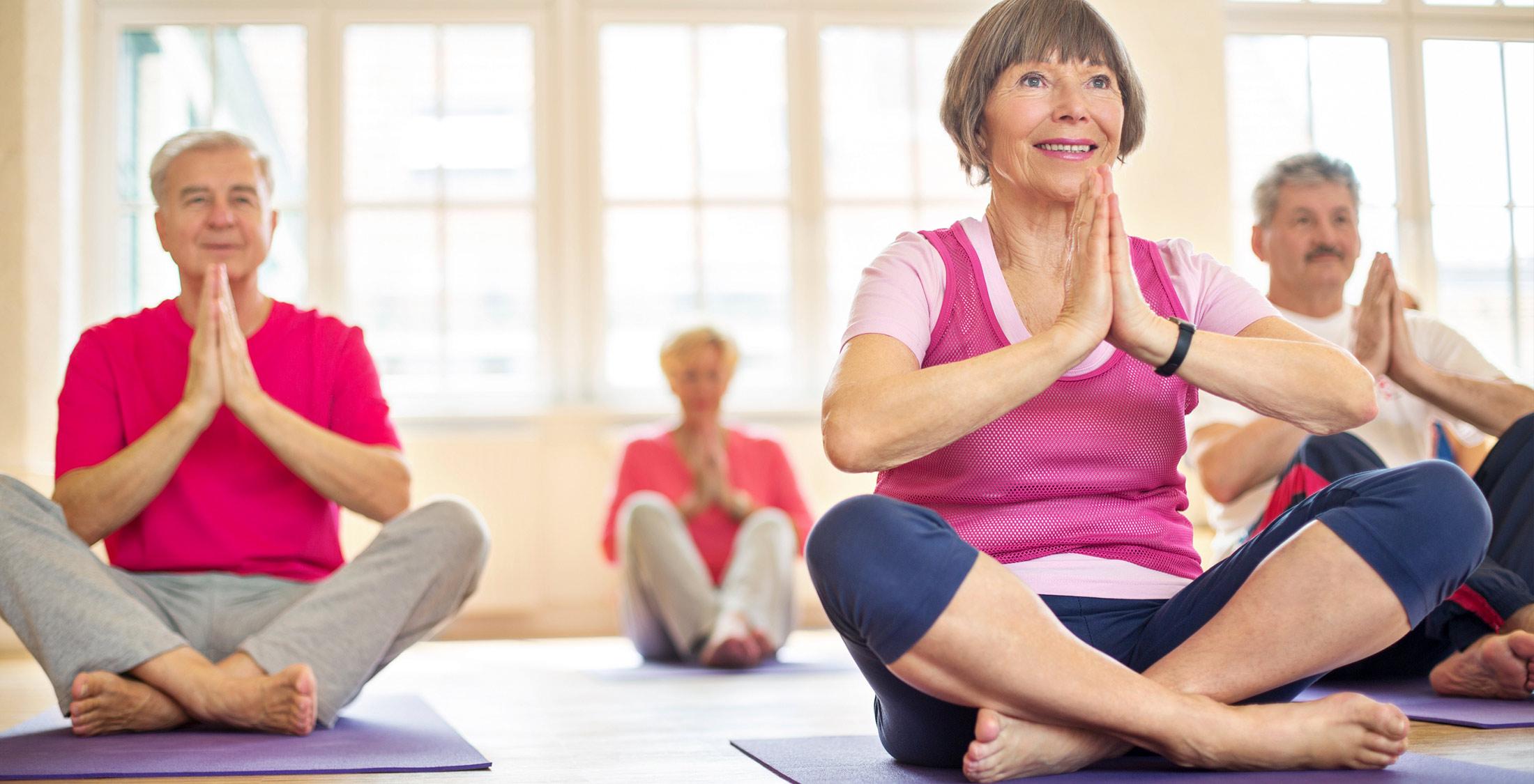 National Senior Citizens Day is Aug. 21, which is the perfect excuse to celebrate the older and wiser members of the population. President Ronald Reagan issued a proclamation designating the occasion as an official holiday back in 1988, and since then it has served as a reminder to say thank you to older people who have made such a positive impact on society.
GOBankingRates — with the help of RetailMeNot — compiled a list of more than 50 deals you can use to save money on National Senior Citizen Day and beyond. Many retailers offer senior discounts year-round, so make sure you're taking advantage of these savings opportunities.
See: 50 Weird Ways People Go Broke
Grocery Stores and Restaurants That Offer Senior Discounts
From early bird specials and special menus to discounts on your groceries, many restaurants and supermarkets have discounts and deals for seniors. Check this list before heading out to eat or visiting your local grocery story.
Big Boy: Take 10 percent off your total check if you're at least 55 years of age.
Cici's Pizza: Most offer senior citizen discounts, but deals vary by location, so contact your local store for more information.
Denny's: Forget early bird specials and opt for Denny's 55+ menu catered specifically to seniors with many deals available.
Dunkin Donuts: Enjoy a free donut with the purchase of a large or extra-large coffee when you show your AARP membership card.
El Pollo Loco: Ages 60 and up receive a 10 percent discount — maximum savings of $1.
Fred Meyer: Seniors age 55 and up save an extra 10 percent on the first Tuesday of every month — exclusions apply. Present this printable coupon at checkout or simply ask for your discount.
Golden Corral: Take advantage of the restaurant's early bird senior discount. Specials vary by location, so check with your local eatery for specifics.
IHOP: Order off the special 55+ menu, featuring smaller portions at lower prices, all day every day.
New Seasons Market: Seniors age 65 and older get a 10 percent discount on most items every Wednesday.
Old Country Buffet: The restaurant offers senior citizens discounts every day. Deals vary by location, so check with your local buffet.
The Old Spaghetti Factory: The restaurant offers a senior menu for guests, featuring smaller entrées at a lower price. Menus vary by location, so check the restaurant's website to find specials for your nearest eatery.
Outback Steakhouse: Present your AARP membership card and receive 15 percent off your entire check — excluding alcohol.
Perkins: Take advantage of the restaurant's Fifty-Five Plus menu, offering smaller portions at lower prices, at participating locations.
Ponderosa Steakhouse: The restaurant offers senior guests special discounts on select items. Savings vary by location, so check with your steakhouse for details.
Sizzler: Many Sizzler restaurants have a special menu for seniors. Call your local restaurant to find out if this special is offered.
Spaghetti Warehouse: Reward Club Members age 65 and older receive a 15 percent discount on food and non-alcoholic beverages — excluding Warehouse Wednesday Meals — daily from 3 p.m. to 5 p.m. The Reward Club is free to join, so sign up prior to your next visit.
Uncle Giuseppe's Marketplace: Enjoy a 5 percent discount — excluding sale items and catering — every Wednesday if you're at least 65 years old.
Make Your Money Work for You
Read: Best and Worst Things to Buy in August
Department Stores and Retailers With Senior Citizen Discounts
Many businesses offer senior discounts regularly throughout the year — some on a daily basis — making it easy to save money on everything from dining out to gifts for the grandkids. Some require you to be an AARP member, but others give a senior discount to everyone who meets the age requirement.
Anna's Linens: Use your AARP membership to save 10 percent in stores and online.
Bealls Outlet: If you're age 50 or over, save 15 percent off your entire purchase every Monday by presenting your One Card at checkout.
Belk: Customers 55 and up enjoy exclusive in-store savings on the first Tuesday of every month. Sign up for Belk emails for details.
Goodwill: Seniors age 55 and over receive a 20 percent discount every Wednesday at participating locations.
Harris Teeter: If you're age 60 or older, you're eligible for a 5 percent discount every Thursday after all coupons are deducted — some restrictions apply. Tell your cashier you qualify for the savings at checkout.
Kohl's: Save 15 percent off your bill every Wednesday if you're 60 or older.
Michael's: Show your AARP membership card to take 10 percent off your bill.
Rite Aid: Join the free wellness65+ program to get a free blood pressure screening and a pharmacist consultation to discuss your medications and immunizations. As a member, you also get 20 percent off non-prescription purchases on the first Wednesday of every month.
SilverSneakers: Certain health plans, including Medicare, offer the SilverSneakers perk to members 65 and older, allowing free access to more than 12,000 fitness centers, gyms, YMCAs and Curves. Check to see if you're eligible.
Tanger Outlets: Present your AARP membership card at the Tanger Shopper Services Center or Management Office on your next shopping trip to pick up a free coupon book, including 20 percent discounts from many brand name retailers.
Toys 'R Us: Take $5 off your purchase of $25 or more when you show your AARP card Monday through Thursday.
Make Your Money Work for You
Phone and Electronic Deals for Senior Citizens
If you're looking for deals on electronics, many retailers offer discounts to seniors, too.
Kindle: Use your AARP membership to take 10 percent off up to two Kindles, including the Fire HDX and Paperwhite models.
Verizon Wireless: The Verizon 65 Plus Plan for existing customers starts at $29.99 for 200 anytime minutes, with the option to add messaging and data.
Movie Theater Discounts for Seniors
Many movie theaters offer discounts for seniors year round. Check out these deals on movies, popcorn and more.
AMC Theatres: Tuesday is senior citizen day for patrons 60 and older at select locations. Specific discounts vary by theater.
Cinemark: Each Cinemark theater offers a different senior discount and on a different day, so check your local theater box office for pricing and participation information.
Showcase Cinemas: Ages 60 and older can take advantage of Senior Wednesdays which include discounted admission for just $6.50 and a popcorn soda for only $3.50 every Wednesday at all locations except Showcase Superlux.
Senior Discounts on Hotels and Travel
Here are the best senior citizen discounts for you to use when traveling close by or overseas.
America the Beautiful Senior Pass: Anyone 62 and up pays just $10 for lifetime admission to more than 2,000 national parks and federal recreation sites. Plus, the Senior Pass admits all passengers for free in areas that charge per vehicle and three additional adults in areas that charge per person.
Best Western: Guests age 55 and older get 10 percent off their room rate and many Best Western hotels offer seniors extra perks like early check-in, late checkout, a complimentary room upgrade or a continental breakfast.
Greyhound: Guests 62 and up receive a 5 percent discount on unrestricted passenger fares.
Hertz: Save up to 25 percent off a rental car with your AARP discount.
Royal Caribbean: Travelers 55 and older are eligible for reduced prices on select cruises. Contact your travel agent or Royal Caribbean customer support for more information.
Southwest Airlines: If you're over 65, you're eligible for senior fares — which are fully refundable — and special perks, including early check-in.
Zipcar: AARP members are eligible for a $40 membership — instead of the regular $72 — and $40 in free driving credit.
Make Your Money Work for You
Gifts for Grandparents
Whether you're searching for gifts for grandma, gifts for grandpa or both — use these online coupons to save money on a present senior citizen age recipients are sure to appreciate. Gifts for grandparents can definitely be thoughtful without putting a dent in your budget.
1800Flowers.com: Use code RTLMNT15 to save 15 percent on flowers and gifts until Oct. 1.
Bath & Body Works: Enter code S163762 at checkout to take 20 percent off your order until Sept. 1.
Books A Million: Take 20 percent off any one book with this in-store coupon until May 30, 2017.
GiftTree: Save up to 25 percent off with code GTAUG1625 until Aug. 31.
Graze: Get your first Graze box free with code ML3HLGQ for a limited time.
Harry & David: Enjoy free shipping on a regular-priced item with code C2P until Sept. 10.
ProFlowers: Take 20 percent off vases with code 8484 until Aug. 31.
Shutterfly: Use code 25RMN to take 25 percent off gifts for grandma and grandpa until Dec. 31.
Teleflora: Enter code SaveRD16 at checkout to save 20 percent on flowers until Dec. 31.
Related: 36 Stores Open on New Year's Eve and New Year's Day 2020
Make Your Money Work for You
Local Businesses Offering a Senior Discount on National Senior Citizens Day
In honor of National Senior Citizens Day, many businesses are offering a special senior citizen discount. Check to see if any companies in your local area made the list.
Aall In Limo & Party Bus: Use this coupon to take $100 off bookings of five hours or more on excursions in the San Diego area on National Senior Citizens Day only.
AngelaCares, Inc.: Celebrate Senior Citizens Day by attending a free health fair at The Bethune Center in Jersey City, N.J. from 11 a.m. to 1 p.m. on Aug. 19, followed by a free indoor picnic at 1 p.m.
LTs Reflective Technology: In honor of National Senior Citizens Day, get a free blue stripe to support law enforcement with the purchase of a set of reflective curb numbers from July 22 through August 21.
New York Philharmonic: Attendees age 62 and older can purchase tickets for $10 on select performances — excluding Friday matinees and Saturday evening shows. Call ahead to check availability.
Randy's Painting Services: All seniors get a 10 to 15 percent discount from Aug. 3 through Aug. 30 in honor of National Senior Citizens Day for this Far Rockaway, N.Y. servicer.
Whether you're being honored on the holiday or making it special for a loved one, take the time to embrace the respect shared across generations. Use all of these special discounts and deals to commemorate the day by doing something fun like heading out to eat or surprising a special senior with a gift, too.
Keep Reading: Hidden 401k Fees Can Destroy Your Retirement Dreams