Halloween Costumes on a Budget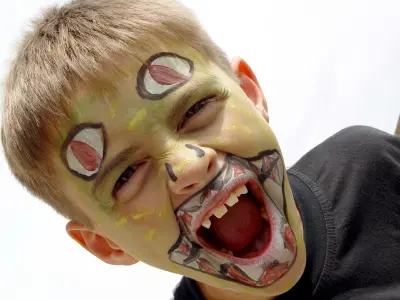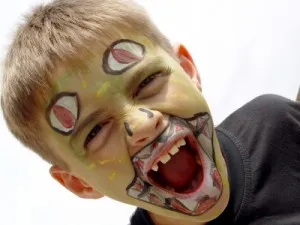 Nearly everyone loves a good game of "dress up" and Halloween is the time where adults and children partake in the ritual gleefully. People having been don their fantasy garb and by the end of the night, it does not matter how much you spent on the experience as long as a good time was had by all.
Now, more then ever, budget Halloween costumes are an important part of the experience and there are a whole slew of ideas you can pursue to save some cash on the annual event.
Have a Swap Party
Cost: Free Do you have old fairy wings, outgrown costumes, blue eye shadow and even vintage clothing lying around your house? Invite your friends to clean out their closets of such accoutrement and host a swap meet in your home for the express purpose of costume building.
Be a Zombie, Courtesy of Your Pantry
Cost: $1.50 Halloween is not complete without zombies and using flour from your pantry as pancake makeup, dark clothing and a tube of fake blood you have a perfectly ghoulish ensemble.
Make Use of Your Fashion Mistakes
Cost: Free By combining your own fashion mistakes with bargain finds from your thrift store you can come up with dozens of costumes for you and your children. In this case you set the amount you want to spend and then buy only what your budget allots.
At the end of the day, it does not matter how much money you spend on your costume but the experience you garner from the event itself. Although there are certain trends to avoid in order to ensure that you and your loved ones have fun and are in good taste you can do so on a budget.
Make Your Money Work for You
Buying or renting costumes can cost anywhere from $15 to thousands.  Consider if your family of four plan on getting dressed up and attending an event together at an average cost of $30 per costume. That totals $120 and if you plan on making it an annual outing several years the total amount you can spend will exceed $1000.
A wiser move is to find creative ways of by recycling your old duds and converting them into a seasonal look for free. Then, take that annual Halloween budget, put all that money you saved into a high yielding savings account and you will get a Halloween "treat" of a healthy nest egg.