7 Last-Minute Christmas Gifts You Can Find at Dollar Tree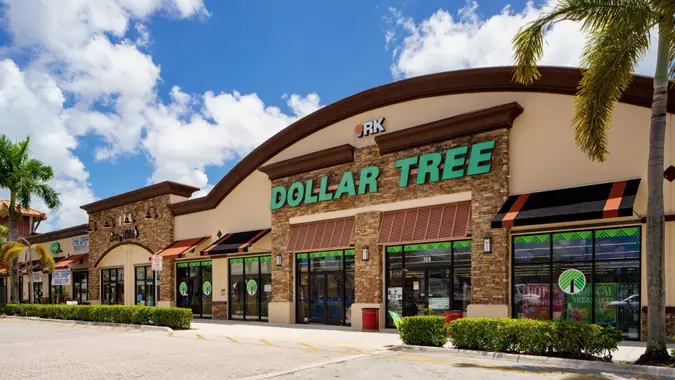 felixmizioznikov / Getty Images
You've been making Christmas lists and checking them twice all season, but despite your best efforts, at least a few people fell off your radar. Maybe you forgot to buy a gift for your kid's piano teacher or you just found out relatives you weren't expecting are coming to town.
Holiday Spending: Get Top Holiday Shopping and Savings Tips
See: 3 Easy Tips To Turn Your Credit Woes Into Wows
Last-minute Christmas gifts can be rough because you're exhausted and have likely already spent much of your holiday budget. However, Dollar Tree has you covered.
Whether you opt to shop online or at your local store, you'll quickly and easily find great gifts for anyone without overspending. True to its name, you can find many items for just $1.25 — although when purchasing some items online, you'll have to purchase more than one.
In fact, even if you aren't currently scrambling to find a last-minute gift, you might want to stock up on a few now, so you're fully prepared. This can save you from having to brave the crowds at the eleventh hour or from the embarrassment of having nothing to offer if someone unexpectantly stops by your house with a gift.
Make Your Money Work for You
Feeling a bit overwhelmed by all that Dollar Tree has to offer? Here's a look at seven last-minute gift ideas for anyone who could possibly be added to your list.
Jar Candles
A classic gift, you can't go wrong with jar candles. Dollar Tree has many options to choose from for $1.25 each, including the 5-ounce Bay Leaf and Citrus Mason Jar Candle. Alternatively, you could opt for 3-ounce Namaste Mahogany and Tea Scented Candles or 3-ounce Star Lytes Vanilla Mini Glass Apothecary Jar Candles.
Games and Puzzles
Give the gift of fun with Colorforms Board Games — i.e., Chutes and Ladders, Candy Land and Guess Who — priced at $1.25 each. You could also get an UNO Go Card Game From Mattel or Games Hub Assorted 350-Piece Puzzles, both also sold for $1.25 each.
Harry & David Moose Munch
A delectable treat, any foodie will appreciate a 2.5-ounce bag of Harry & David Dark Chocolate Moose Munch With Popcorn, priced at $1.25.
Live Richer Podcast: Tips To Stay on Budget This Christmas
Make Your Money Work for You
Play-Doh
Make a special kid's day with Classic Mini Play-Doh Sets — sold for $5 each — or a five-pack, 3-ounce set of assorted Play-Doh for $3 each. You could also buy a 4-ounce pack of Play-Doh Colorful Modeling Clay for $1.25 each.
Glass Vase
Save money on the classic host gift of flowers in a vase by purchasing part of this ensemble at Dollar Tree. Choose from a wide-variety of vases, priced at $1.25 each, then get a pretty bouquet from the supermarket to put inside.
Figurines
Impress a child on your list by surprising them with a collection of figurines from their favorite franchise. There are plenty of $1.25 sets to choose from, including Disney Doorables, Barbie, Sesame Street and Peppa Pig.
Kitchen Towels
A versatile gift, everyone needs kitchen towels, so this is a great option for someone with a new home or who has everything.
There are plenty to choose from for $1.25 each, including Home Collection Red Windowpane Pattern Kitchen Towels and a Home Collection Lemon Printed Kitchen Linens Collections set.
More From GOBankingRates
Make Your Money Work for You