13 Secrets To Scoring the Best Black Friday Deals This Year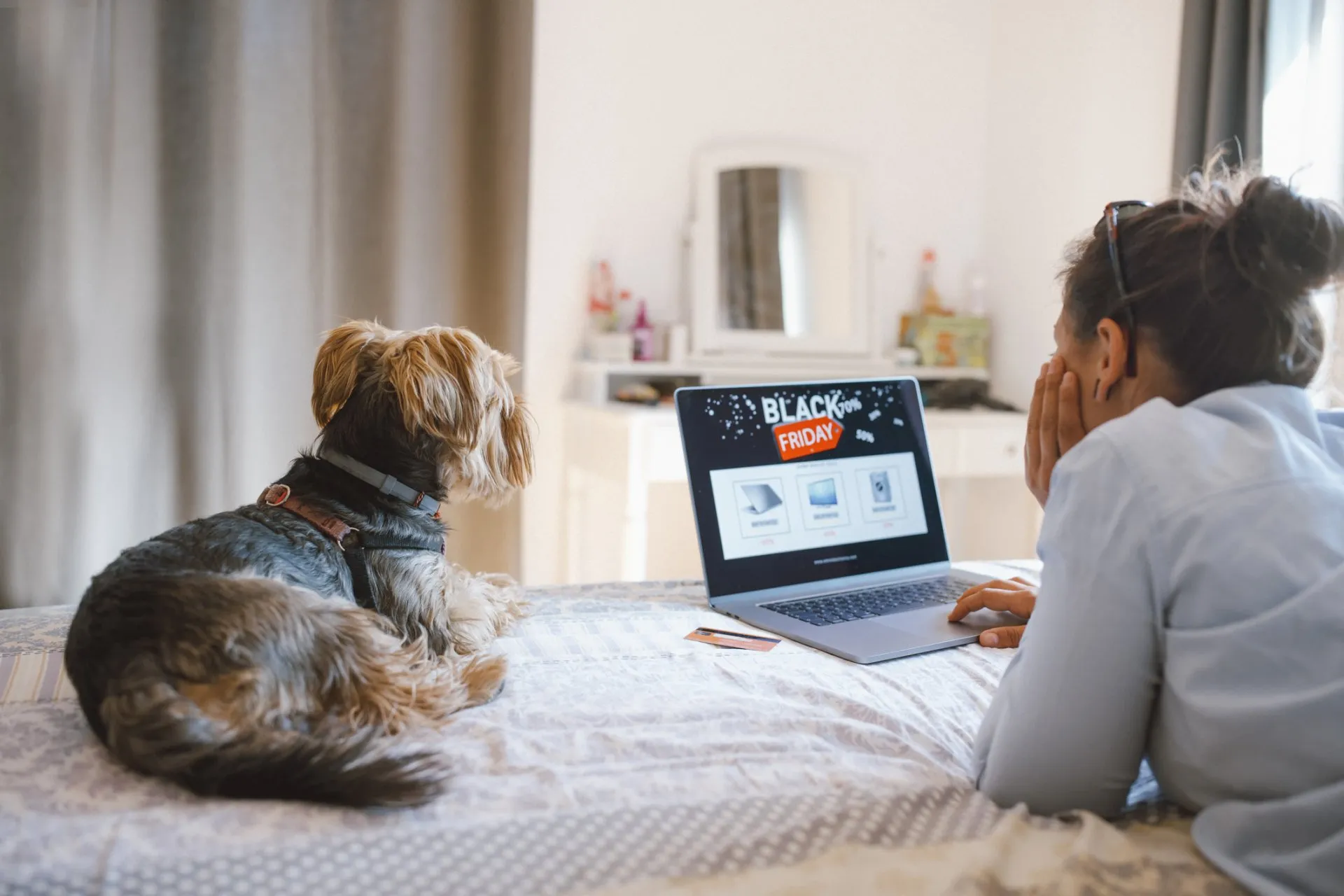 Secret #1: Browse Before Buying
Start browsing now to get ideas for gifts and prices, but don't feel pressured to buy the minute you find an item. Major retailers roll out new deals seemingly every week in November, even before Black Friday. By looking around, you might find even better prices at competitors. If you do go ahead and buy right away, hang onto the receipt. Many stores will refund the difference if the price drops lower within a few weeks.
Secret #2: Shop Online
The pandemic shifted the American mindset to shopping online instead of in store. In response, retailers now put their best deals online. In fact, instead of waiting for the traditional Black Friday to shop, you can start looking at retailers' websites well before Black Friday. You'll find deals throughout November, and retailers also share their ads in advance of Black Friday and post when those discounts go live online. Chances are, it's before Black Friday. Don't miss out on capturing the best deals by waiting until Friday. There's no need to camp outside of stores anymore for bargains.
Make Your Money Work for You
Secret #3: Sign Up for Membership Programs for Early Access
Almost every retailer has some sort of rewards program, and members of these groups tend to get early access to the best bargains. Some of the programs are free, while others charge a fee. Amazon Prime and Walmart+ both have membership costs, but members have benefits. Prime Days is open only to Amazon paid members, and Walmart+ members are given a sneak peek – and chance to buy – any specials before the deals open to non-members. By then, the most coveted items could be gone.
Secret #4: Shop Early and, When Possible, Shop Local
If you're planning to have your item shipped, buy early. That way, there will be plenty of time for your gifts to reach you. And if you don't plan to buy online, check out the deals at local stores, which count on revenues earned during the holiday season.
You might be worried that if you shop early, you'll miss out on a deeper discount later. This is a valid concern, but Andrea Woroch, a consumer savings and shopping blogger, suggests you needn't worry.
"Some stores like Target are actually extending their price adjustment window on any items promoted as a Black Friday deal through the end of December, so monitor prices and ask for money back if something you buy early goes on sale later," Woroch said.
Secret #5: Sign Up For a New Cash Back Credit Card  
"With holiday shopping upon us, this is a good time to sign up for a new credit card that offers free cash back just for opening a new account," Woroch said. "For example, the Chase Freedom card offers $200 back when you spend $500 in the first three months.
"If you're going to spend this money during the holidays anyway, why not take advantage of this free cash deal — you can apply it as statement credit to pay for some of your gifts."
Secret #6: Sign Up for Emails and Texts From Your Favorite Retailers
"Savvy shoppers should prepare by signing up for emails and text messages from retailers ahead of the peak holiday season," said Monica Deretich, retail advisor at Sailthru. "Sign-ups are free and usually accompanied by welcome discounts that can be redeemed on their first purchase. Retailers often provide their email subscribers with early access to sales or exclusive offers, which will absolutely come in handy for holiday shopping."
Once you create an account with a holiday retailer and consent to email alerts, you should use your shopping cart as your wish list. 
"Shoppers who add items to their cart will be able to compare prices and deals that may not be provided to just anyone," Deretich said. "Some retailers may provide you with an additional incentive to come back and complete your purchase, which can save money."
Make Your Money Work for You
Secret #7: Browse the Web in Private or Incognito Mode
"I bet you didn't know you could get the best deals by shopping in private mode," said Ricardo Pina of the personal finance blog The Modest Wallet.
"Major retailers use cookies to monitor your shopping behavior and interests. Using your browser in private mode may prevent retailers from tailoring 'deals' or 'offers' for you, which could translate into a better shopping experience for you and the ability to truly surf for the best deals and get the lowest prices."
Secret #8: Use Price Comparison Tools
"Before making a purchase online, make sure you compare prices across different retailers," Pina said. "Apps and browser extensions like Honey and Capital One Shopping make it easier for you to get the best deal every time as they search the web and automatically apply discount and coupon codes to get you the best deal."
Secret #9: Set Price Alerts
"Prices on items fluctuate not only from store to store, but also from day to day on any given website," said Regina Conway, consumer expert at Slickdeals.net.
"If you're shopping for a particular item, your best bet is to set a deal alert. That way you'll be notified when the best price becomes available."
Secret #10: Use Cash-Back and Rebates Apps
"If you don't have a rewards or cash back credit card, don't worry, you can still score some decent rebates and cash back during Black Friday," Pina said. "Popular apps like Rakuten and Dosh can get you up to 40% cash back on selected items. On average you should be able to get 10% cash back while using these sorts of apps."
Make Your Money Work for You
Secret #11: Be On The Lookout for Good Bundles
"While some bundles throw in products that you don't really need, other bundles may provide you with several gifts and one purchase," said Brett Rose, founder and CEO of United National Consumer Suppliers, a wholesale distributor of overstock goods for national retailers, including Amazon, Macy's, Walgreens and Bed Bath & Beyond.
"Why buy one salt lamp for $10 for your mother when you can get three salt lamps for $15 and be done with gifting for Auntie B and cousin Amy too?"
Secret #12: Know The Store Policies 
"Some retailers will suspend their price matching policies during Black Friday and Cyber Monday," said Bethany Hollars, money saving strategist at BrickSeek.com. "Others will enforce a return policy specific to the holiday season, perhaps only allowing exchanges of an item or prohibiting the return of certain merchandise altogether.
"Make sure that you are aware of these limited time changes so that you aren't stuck with a bad purchase."
Secret #13: Hold Off On Gift Cards  
Black Friday sales are a great time to purchase holiday gifts but hold off on buying the gift cards. In December, many stores and restaurants offer bonuses, such as an extra $20 gift card if you spend $100 on gift cards. You can give the bonus card to the recipient or use it yourself. Because gift cards can be given digitally these days, you can buy those even at the last minute for friends and family far away. No shipping required.
More From GOBankingRates
Jami Farkas contributed to the reporting for this article.