Black Friday vs. Cyber Monday: What Items to Buy Each Day
Retail experts share the best days to save on holiday purchases.
Iakov Filimonov / Shutterstock.com
When it comes to holiday shopping, it pays to be strategic. Depending on what you're shopping for, you might get better deals on Cyber Monday versus Black Friday, or the other way around.
To help you plan out your shopping — and save you the most money — GOBankingRates talked to retail experts to determine which items are best to buy each day. Discover the best Black Friday deals, the best Cyber Monday deals and where to shop to get every item on your holiday gift list for less.
1/16
Andrey_Popov / Shutterstock.com
TVs: Black Friday (or Thanksgiving Day)
Michelle Madhok, online shopping expert and founder of deals site SheFinds, recommends purchasing TVs early. "Aim to get the big-ticket items [when shopping on Thanksgiving and Black Friday]," said Madhok. "Seventy percent off a TV is worth more than 70 percent off gloves."
Natasha-Rachel Smith, a retail expert at TopCashback, agrees that it's better to buy on-demand items on Thanksgiving and Black Friday rather than waiting for Cyber Monday.
"The general rule of thumb is, the higher the demand for the product, the earlier consumers start purchasing. Hot-ticket items or doorbuster deals for the holiday season, including TVs, tech and toys, are purchased on Thanksgiving and Black Friday because of sale prices," she said. "Shoppers become frustrated by the concept of low-stock items that could potentially sell out in seconds, so they purchase earlier."
Best Buy, Dell, Gordmans, Target and Walmart are known to offer major discounts on TVs on Black Friday. But at the end of the day, keep in mind that some TVs might not be worth the Black Friday prices.
2/16
YUTTANA HONGTANSAWAT / Shutterstock.com
Smartphones: Black Friday
If you're looking to buy the iPhone 8, iPhone X or the latest Android, Brent Shelton, online shopping expert with BFAds, recommends shopping on Black Friday.
"Typically, newer flagship smartphones have their best discounts of the year on Black Friday, from both the major department stores and mobile carriers," he said. "These deals are often incentivized with additional gift cards (up to $200) or bundled with tablets or in-demand accessories, like VR headsets and newer Bluetooth speakers and earbuds."
3/16
Eugenio Marongiu / Shutterstock.com
iPads and Other Tablets: Black Friday (or Thanksgiving Day)
Smith recommends stocking up on iPads on Thanksgiving Day or Black Friday. Last year, major retailers — including Office Depot, Staples and Walmart — offered big Black Friday savings on Microsoft Surface tablets, Amazon Fire tablets and iPads.
Get the Best Deal: How to Save Money on iPhones and Apple Products
4/16
MAStock / Shutterstock.com
Kindles and Other E-Readers: Cyber Monday
A Kindle or other e-reader makes a great gift for the more literary friend on your list. To get the best deal, make this purchase on Cyber Monday, said Smith.
In fact, Amazon offered nearly 40 percent off its Kindle 6-inch e-reader last year for Cyber Monday, and is likely to offer a similar deal this year. And when shopping on Amazon, make sure you use these tricks to save even more money.
5/16
Kaspars Grinvalds / Shutterstock.com
Speakers or Headphones: Black Friday (or Thanksgiving Day)
If you're looking to buy the latest Beats speakers or an Amazon Echo Show, save big by shopping on Thanksgiving Day or Black Friday, Madhok and Smith said.
If last year's sales are any indication, this is sound advice (pun intended). In 2016, Gordmans had a Black Friday deal for 50 percent off Beats wireless headphones, and Sam's Club offered $60 off VIZIO SmartCast Sound Bars.
6/16
g-stockstudio / Shutterstock.com
Laptops: Cyber Monday
Here's one of the reasons you should wait until Cyber Monday: You'll get the best deals on higher-end laptops on Cyber Monday, said Madhok and Shelton. B&H, Amazon and Newegg all offered major discounts on laptops last year for Cyber Monday, and will likely have good deals again this year.
For mid to low-priced laptops, though, Black Friday is the better day to shop, said Shelton.
"I've surveyed many consumers on the best time to buy a laptop, and they overwhelmingly [recommend] buying them during Black Friday sales, which offer the best prices on doorbusters and mid to lower-priced laptops we see all year," he said. "Higher-end laptops might have better pricing on Cyber Monday, but generally it's even better to buy in February and March the following year."
7/16
PriceM / Shutterstock.com
Cameras: Black Friday
Buying the latest camera this year? Black Friday is your best bet to shop, said Smith. Nikon has offered hundreds of dollars of discounts on some of its most popular cameras on Black Friday in past years.
Shelton notes that buying on Black Friday can also help you score camera accessories at heavy discounts, or even for free.
"This is a great time of year to find low pricing on camera bundles, especially higher-end DSLR camera bundles that include expensive lenses," he said.
8/16
Matej Kastelic / Shutterstock.com
Furniture: Black Friday
Shelton advises going to the store to buy furniture rather than purchasing online. For that reason, you should shop on Black Friday.
"The best furniture deals are available in-store on Black Friday, especially on living room, dining room and bedroom sets," he said. "The large furniture stores push huge discounts in an effort to grab foot traffic, plus buying in-person gives the power of negotiation to the consumer."
Expect Ashley Furniture HomeStore and La-Z-Boy to offer big discounts on Black Friday.
9/16
Syda Productions / Shutterstock.com
Clothing: Cyber Monday
You don't need to leave the house to get the best deals on clothing: Madhok recommends stocking up on apparel on Cyber Monday, as many major retailers and brands offer steep discounts using Cyber Monday codes for online shopping, valid for that day only.
For the best clothing sales, though, wait until after the holiday is over — especially if you're shopping for yourself.
"Some items will get marked down more as the season goes on," Madhok said. "This especially happens with clothing like sweaters and slippers."
10/16
minnebaevpro / Shutterstock.com
Accessories: Cyber Monday
To find affordable accessories — including watches, jewelry, shoes and other accessories — check out the online deals on Cyber Monday, said Smith.
"Cyber Monday is for small-ticket items that can wait to be purchased, because there isn't as high of a demand, such as kitchen items or clothing and accessories," she said.
Amazon, Chinese Laundry, BaubleBar, Kate Spade and Puma have previously offered big discounts on accessories to Cyber Monday shoppers.
11/16
Africa Studio / Shutterstock.com
Beauty Products: Cyber Monday
Madhok, Smith and Shelton agree that Cyber Monday is the best day to find deals on beauty items. Stock up on makeup and beauty sets from Amazon, Glossier, Target, Stila, NARS, Bobbi Brown, Kiehl's, Clinique and Benefit on Cyber Monday to get some of the best discounts of the year.
"Cyber Monday brings huge, site-wide sales at health and beauty retailers online, and Amazon is another great stop for limited-stock organic products that sell out quickly," said Shelton.
12/16
Ulza / Shutterstock.com
Toys: Black Friday
If there's one type of product to purchase on Black Friday, it's toys, said Madhok. Expect retailers like Target, Walmart and Toys "R" Us to offer the best deals on the hottest toys this year on Nov. 24.
"Retailers now carry a large selection of in-demand tech and STEM toys that sell out quickly, so waiting could mean you'll pay more than the savings offered on Black Friday," said Shelton.
13/16
REDPIXEL.PL / Shutterstock.com
Video Games and Consoles: Black Friday (or Thanksgiving Day)
To make sure you score the hottest video games and consoles this year at the biggest discounts, shop on Thanksgiving and Black Friday, said Shelton.
"PS4 Slim or Xbox One S bundle prices will be at their lowest ever starting first thing on Thanksgiving morning online and later in stores," he said. "While most items won't sell out, the $50 to $100 you'll save on older consoles during Black Friday won't be as easy to find in December. Expect to find PS4 and Xbox One bundles under $250 on Black Friday, with some Xbox bundles dipping well below $200."
GameStop is promising sales, savings and exclusive offers for Black Friday shoppers this year.
14/16
PANYATHEP CHOMMUENG / Shutterstock.com
Small Household Appliances: Cyber Monday
If you're eyeing a coffeemaker or new blender to put under the Christmas tree, make these purchases on Cyber Monday to get the best savings, said Smith.
Shoppers should check out Bed Bath & Beyond and Amazon's Cyber Monday sales to get the best deals on small appliances.
15/16
Patty Chan / Shutterstock.com
Large Household Appliances: Black Friday
Gifting a loved one a new refrigerator, washing machine or another large appliance this year? Smith and Shelton both recommend shopping on Black Friday to get the best deal.
"All the home improvement stores advertise 30 percent to 40 percent off a variety of name-brands," said Shelton. "The best deals are on full sets, such as washer and dryer sets or fridge, stove and dishwasher sets, where stores like Sears will offer as much as 50 percent off sets as a doorbuster."
Last year, Best Buy offered over $1,000 off Samsung refrigerators, and Sears offered 49 percent off Kenmore washers and dryers, so look for those retailers to list similarly impressive discounts on large household appliances this year.
16/16
Luis Echeverri Urrea / Shutterstock.com
Kitchen and Home Goods: Cyber Monday
Whether it's a new set of steak knives or fine china, Smith recommends purchasing kitchen goods on Cyber Monday to score the biggest savings. Macy's, Overstock and Amazon are all expected to have some of the best deals on kitchen and home goods on Cyber Monday.
In addition to site-wide Cyber Monday discount codes, Shelton says to look out for free shipping codes to get even greater savings.
Up Next: Black Friday Myths That Will Eat Your Paycheck
About the Author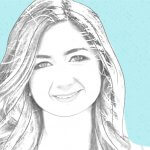 Gabrielle joined GOBankingRates in 2017 and brings with her a decade of experience in the journalism industry. Before joining the team, she was a staff writer-reporter for People Magazine and People.com. Her work has also appeared on E! Online, Us Weekly, Patch, Sweety High and Discover Los Angeles, and she has been featured on "Good Morning America" as a celebrity news expert.