Thrift Shop All Your Thanksgiving Holiday Decor for Under $100 — Here's How We Did It

3 min Read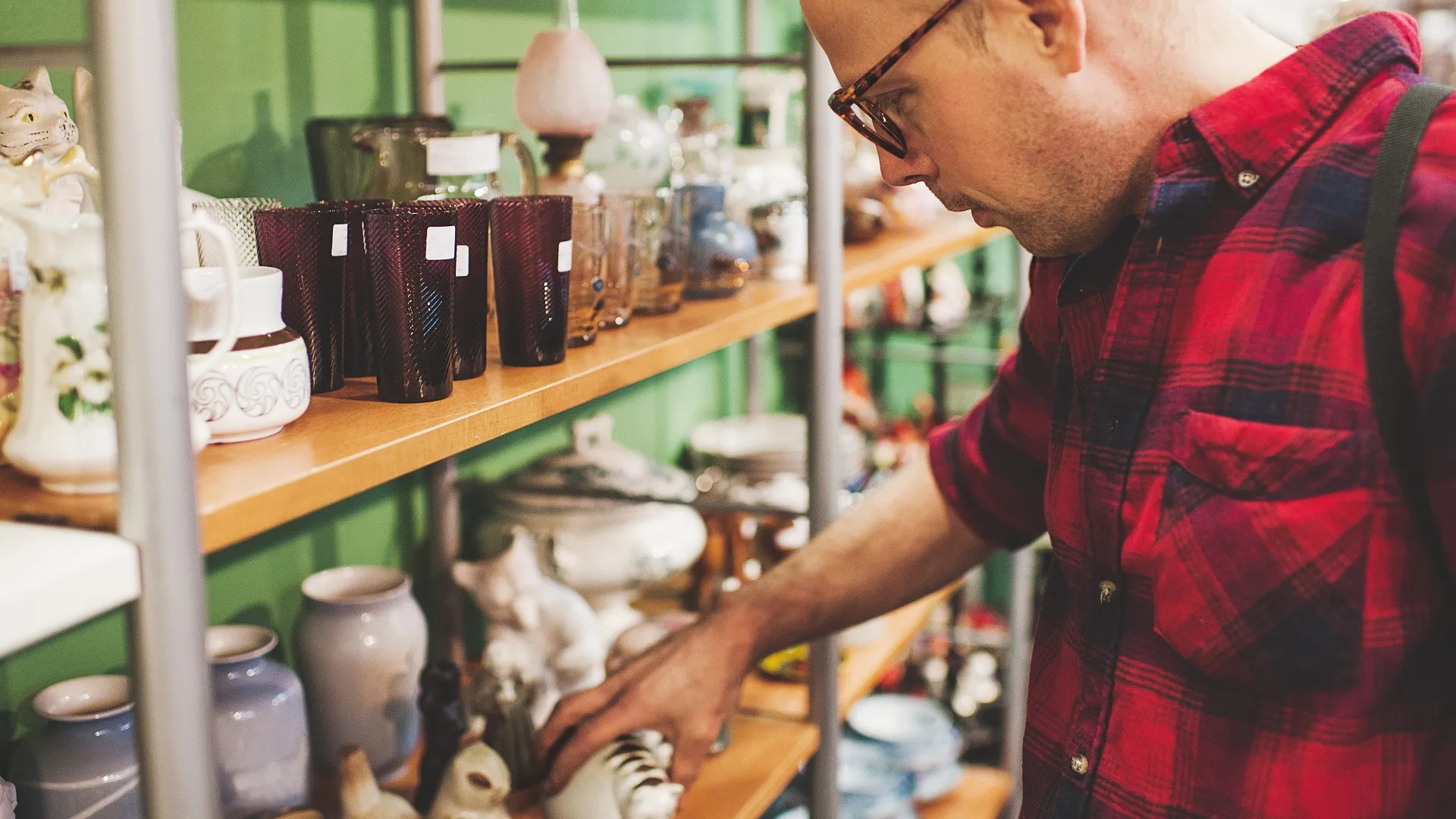 While there's a lot to be thankful for this Thanksgiving, inflation is probably not on the list. High prices have been hitting families hard this year, and the annual fall holiday has not been immune to the effects. As GOBankingRates previously reported, turkeys may be 112% more expensive this year, nearing $6 a pound, according to the American Farm Bureau Foundation.
See: Friendsgiving Budget Cuts Mean Pizza Instead of Turkey
Find: If Your Credit Score Is Under 740, Make These 4 Moves Now
It might seem impossible to get around the cost of the bird for a feast, but there are still ways to save on creating a memorable Thanksgiving. One is finding the perfect holiday decor by shopping at thrift stores. CNBC, citing data from CouponFollow, found that thrift shopping for secondhand items can save shoppers around $150 a month — or $1,760 a year — with options for clothing, shoes, kitchenware and home goods.
According to The Krazy Coupon Lady, there are even more tricks to save at already-reduced thrift stores such as choosing spots in small towns versus bustling metro areas, shopping on less populated Wednesdays rather than high-volume weekend dates, asking when the store restocks to get your best chances on good picks and knowing when the store discounts.
A recent trip to a few Chicago-area Salvation Army thrift stores showed the bounty to be had at these shops when it comes to Thanksgiving decor.
Make Your Money Work for You
Autumn Wreath (Under $8)
Decorated with faux cranberries and twigs, this $7.97 wreath is the perfect way to welcome guests into your home for Thanksgiving and set the mood right at your front door.
Fall Colors Table Runner (Under $11)
The table really is the centerpiece of the holiday, so adding some flair will make it seem even more cozy and festive. These table runners measure 60″x90″ to fit most sizes and can easily be safety-pinned for a custom-sized dining set. Not bad for $10.99.
Thrift Shopping: 61% of Americans Are Now Shopping For Secondhand Items Online
Placemats (Under $5)
Another option instead of a runner is setting the table with seasonally-themed placemats like this set of four that has a bountiful harvest design for only $4.99. Or, use these for the kids table and a runner for the larger setup.
Turkey Platter (Under $13)
If you're going to splurge on the bird this year, you'll want to make sure to present it beautifully like with this $12.97 white platter that features a raised, textured decoration that adds another pop of detail.
Dinner Plates (Under $3) and Dessert Plates (Under $2)
Make the meal even more appealing when serving entrees and sides onto these decorative, fall-ready plates in both dinner ($2.97 each) and dessert sizes ($1.97 each). Thrift stores might not always have a full set, but you can mix and match like designs to come up with a full count with pairs that add up to eight total settings.
Experts: What To Bring to Dinner and Holiday Parties Amid Inflation
Added Decorations (Under $14 Total)
Extra touches such as a decorative bear ($1.97), turkey ($1.97), fake flowers and vases ($0.97 and $8.97, respectively) can be placed on the table or in any room to give even more holiday flair and make people feel right at home. This is important since they'll likely be falling asleep after all that turkey.
With our final total adding up to just under $100 ($90.32, to be exact), it goes to show that with a little creatively and thrift shop hopping, decorating for Thanksgiving doesn't have to be as pricey a venture as the meal itself.
More From GOBankingRates
About the Author