5 Top Social Platforms for Affordable Holiday Gift Ideas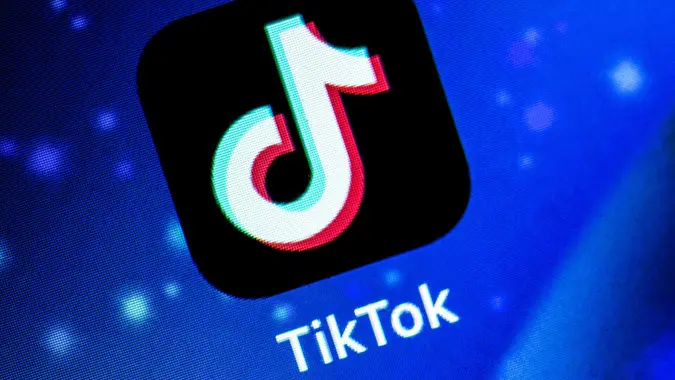 David Talukdar/Shutterstock / David Talukdar/Shutterstock
Once upon a Christmas past, much of our inspiration for holiday gifts came from window shopping. This is still a popular holiday pastime — shops along New York City's famous Fifth Avenue reel in droves of jolly-spirited viewers each year — but today consumers get just as much stimulation, motivation and influence based on what they see online, including on social platforms.
Holiday Spending: Get Top Holiday Shopping and Savings Tips
Advice: 5 Things You Must Do When Your Savings Reach $50,000
Social platforms such as Pinterest and Instagram have turned into treasure troves for shoppers — not only because many now actually enable to you to shop within the apps but also because they enable consumers to scroll endlessly through all kinds of images and videos, gathering the inspiration (and, often, the incentivization) to shop for presents, or, if they have a flair for DIY-ing, making their own interpretation.
Social media has become so relevant for consumers that there are actually gifts you can get based on social media. Let's take a scroll through the top social platforms for affordable gift ideas — and learn how to shop on these channels if you're up for it.
Snapchat 
"With Snapchat's Screenshop function, you can discover products," said Payam Karbalai, an SEO specialist. "For example, if you follow someone on a social media platform and you like the outfit they are wearing, you can use the feature to shop for similar items. All you need is to make sure the item in the screenshot you have taken is visible enough. When all you have is a photo, Snapchat is a helpful tool for finding things online. Additionally, you may use Snapchat to scan items that are near you to look up equivalent items online."
Make Your Money Work for You
Kate Smith, an entrepreneur and content marketer associated with ZippiLeather, added that there are tons of retailers and brands touting exclusive discounts and deals through their respective Snapchat accounts, "so it's easy to find something that fits your budget."
"Plus," she added, "you can use Snapchat's filters and lenses to get creative with your gift giving — wrapping your presents in augmented reality."
Take Our Poll: Do You Think People Should Invest In Crypto?
Instagram 
"A great way to use Instagram to [find] affordable products for the holiday is to search hashtags like #thriftymom and #thriftygifts," said Julianne Stone, co-founder of Cicinia. "These hashtags are used by people who want to share great deals on all kinds of items, including clothing, home décor, toys and beauty products. 
"If you're looking for affordable gifts for the holiday, you might also be able to find some ideas on Instagram by searching hashtags like #affordablegiftideas," Stone continued. "Many Instagram users will post photos of their purchases with the hashtag #thrifty and #thriftygifts in an effort to share their savings with other shoppers. This allows you to see what other people have purchased so that you can make smarter decisions when it comes to your own shopping budget.
"There are also tons of Instagram accounts dedicated to selling or sharing products that are under $10. You can find these accounts by searching for hashtags such as #shophunter, #budgetbeauty and #budgetfoodies."
Make Your Money Work for You
Facebook
"There are so many ways you can use Facebook to save money during the holiday season," said Luke Lee, founder and designer of Ever Wallpaper. "You can shop for affordable products, like discounted gift cards or even handmade gifts. You can also find great deals on holiday decorations, food and clothing. By checking out Facebook Marketplace, you can even find affordable items to decorate your home with. By using these tips, you will be able to save money while enjoying the holidays."
Cody C. Jensen, CEO and founder of Searchbloom, added that Facebook has multiple groups that share information about small businesses — which could use our support. 
"These companies have reasonable prices and amazing deals," Jensen said. "All you have to do is join these groups and you'll get frequent updates. Deals are usually put up for the holiday season. And, even if it doesn't suit your budget, you can always get inspiration and go the DIY way."
Make Your Money Work for You
TikTok 
"One way to find great products is through the use of hashtags," said Caroline Duggan, chief brand officer for Lumineux.  "For example, on TikTok, a quick search of #giftideas or #gifttok2022 will get you hundreds of videos with users and influencers suggesting products. TikTok will also provide you with other suggestions for searches. This will allow you to filter more specifically as you hone your search.
"Looking for something specific such as a specific product? Search for the company or product and see videos with people reviewing the products to see if it lives up to the hype. Within minutes, you will have affordable gift ideas for everyone on your list."
Pinterest 
"Since Pinterest is actually a visual search engine, it's used a bit differently in comparison to social media platforms," said Emilee Vales, a Pinterest marketing and ads strategist. "Pinterest users come to the platform with a problem, and they're actively searching for a solution. Pinterest also informs buyer decisions.  
"A great way to use Pinterest to shop affordable products for the holiday, or find affordable gift ideas, is to simply use the search function and enter those keywords into the search bar," Vales said. "From there, Pinterest will offer guided search terms, related searches and even start curating your feed based on what you're looking for and interested in.
"Plus, you can also filter your searches by the 'shop' function, which will allow you to shop directly via product Pins. Once you're on the product Pins, you can once again use the guided search terms to help you find the perfect gifts."
More From GOBankingRates
Make Your Money Work for You