These Are the Most Popular DIY Home Renovations in 2021

4 min Read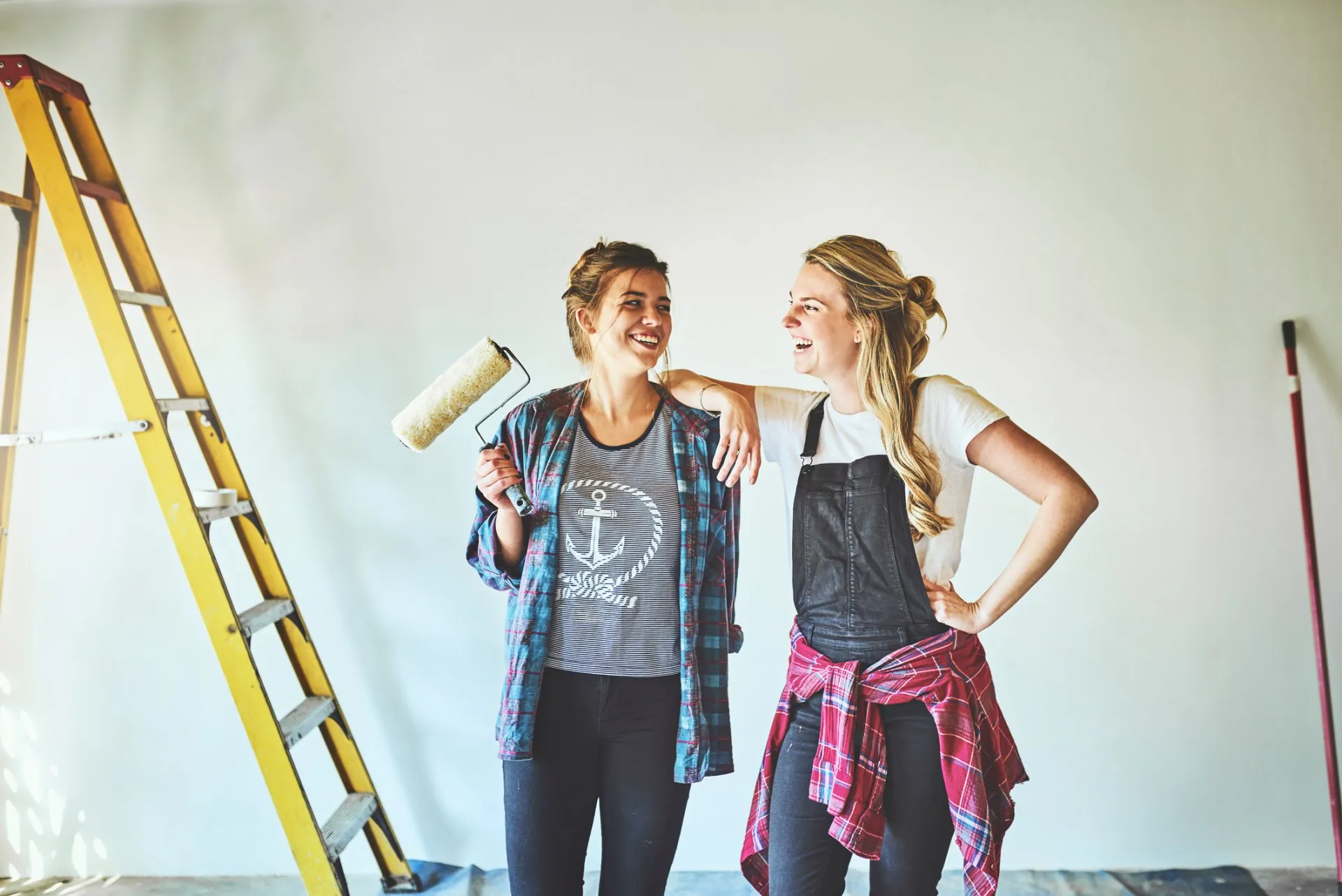 Make Your Money Work for You
Minor Facelifts (Flooring and Paint)
According to the LendingHome survey, 57% of Americans are planning to DIY cosmetic upgrades, such as redoing their flooring or repainting.
The cost of these projects can vary based on the materials and scope. According to HomeAdvisor, the total cost to install flooring is between $3 and $22 per square foot depending on the material, with an average price of about $3,000 to cover a 500-square-foot space.
The cost of painting also depends on what you're planning to do. A small project such as painting a door or cabinets can cost between $200 to $600 for supplies — but since labor is the biggest expense, you will definitely save by DIY-ing. Painting a home's exterior is a more ambitious — and pricey — upgrade, with an average cost of around $3,000.
See: Renovations To Make — and Skip — Before Selling Your Home
Should You DIY?
Whether or not you should attempt to do your own flooring will depend on what kind of material you are using.
"There are several types of flooring that can be easily installed DIY," said Stefania Filizola of Fixr.com, a home remodeling information website. "Vinyl and laminate click-lock or floating flooring is a great example. Some types of tile are also very easy to DIY. The trick here is to go for mid-sized tiles — six to 12 inches. Mosaics and large format tiles do take some specialized knowledge. In all of these cases, you can rent the tools you need to cut the flooring at your local big-box store."
Filizola said that most interior painting is also a project you can DIY.
"Make sure you take your time and don't try to cut corners," she said. "Tape everything. Remove the baseboards and the outlet covers. Use a primer if you're going from very dark to very light or vice versa. Take the time to cut in your edges and lay a drop cloth. As long as you don't try to rush it, you'll be in good shape."
However, exterior painting should be left to the pros.
Check Out: 28 House-Flipping Rules You Should Never Break
Make Your Money Work for You
Outdoor Space Improvements
Fifty-four percent of Americans surveyed by LendingHome said they would DIY upgrades to their outdoor spaces.
Once again, the cost varies greatly depending on the scope of a project. If you plan to install a patio or walkway, it will cost $3 to $6 per square foot for basic materials, according to HomeAdvisor.
More: 5 Affordable Ways To Make Over Every Room in Your House
Should You DIY?
"While decks should probably be left to the pros, there's no reason why you can't lay your own patio or walkway," Filizola said. "Again, take your time. Make sure you level the area, put down a good base and fit the material together properly. Done slowly and with care, this can be a beautiful project that will last for years."
Read: 30 Ways To Upgrade Your Home Without Blowing Your Budget
Bedroom Upgrades
Bedroom upgrades are another popular DIY project, with 53% of those surveyed saying they would be willing to tackle this renovation themselves.
If you plan to install wallpaper, you can expect to pay $0.80 to $4.50 per square foot depending on the material, according to HomeAdvisor. If you want to redecorate the entire room, the project can cost up to $10,000, according to Kathy Kuo Home.
Should You DIY?
Filizola said that most bedroom upgrades can be done on your own, including removing carpet and replacing it with laminate, painting walls, installing new molding, adding shelves, and installing new window blinds and drapes.
"Since most of the bedroom updates are surface only, this is a great space to tackle a DIY project," she said. "Just be sure to leave any lighting or window upgrades to the pros."
More From GOBankingRates
About the Author