Here's the First Thing You Should Do with Your Alimony Check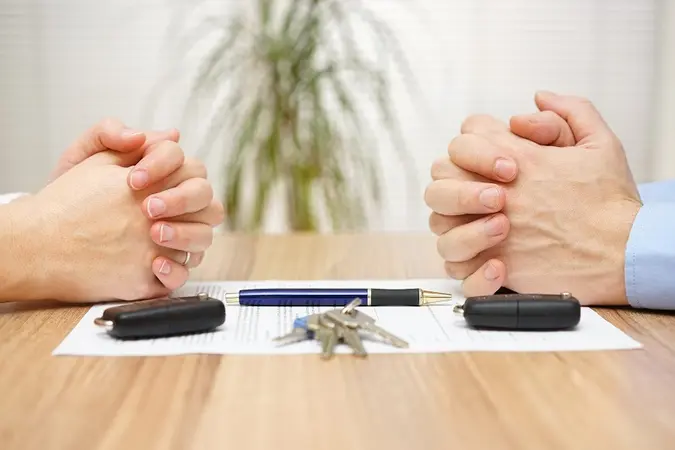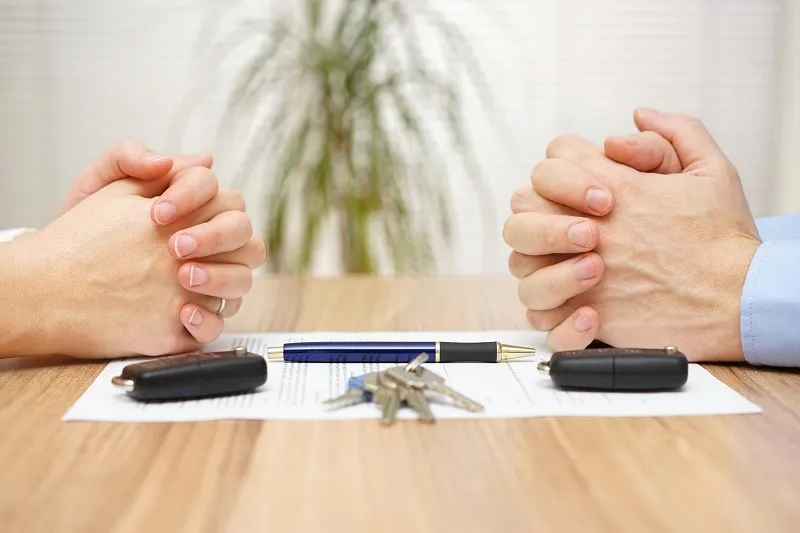 If only Nicole Murphy, the stunning ex-wife of actor Eddie Murphy, read this first — before reportedly blowing through her $15 million alimony package in four years.
Making smart decisions with your alimony is critical because it enables you to maintain your standard of living and your financial well-being. Read on to see who gets alimony, and most importantly, how to manage those payments so you don't end up in trouble.
Keep Reading: How Not to Go Broke During a Divorce
Alimony as Income
The type and amount of spousal support one divorced party pays to the other, and for how long, depends on a number of factors. Courts will generally take into consideration:
The length of the marriage
The financial assets and resources of each spouse
How much the alimony recipient will get each month
The alimony recipient's expenses and lifestyle
The amount of time it may take for the lesser-earning ex-spouse, such as a stay-at-home parent, to get job training or education to restart his or her career
Though alimony laws vary from state to state, spousal support can be temporary, permanent or paid in one lump sum, and the terms can change depending on a judge's ruling. If one party finds a job, or fails to put in the effort to look for one, alimony can be revoked. It can also end if an ex-spouse remarries or dies.
Of course, the terms and amounts also vary according to a couple's unique financial situation. Experts recommend choosing a lump sum; more than 50 percent of all monthly alimony payments go into default.
Alimony isn't the same as child support — but it is income, and it is taxable. Spousal support should be filed in your annual tax return, and if you're the one paying alimony, it may count as a tax deduction.
Make Your Money Work for You
Related: How to Protect Your Divorce Assets
How to Spend Your Alimony Wisely
Alimony is like any other form of income. Without the proper budgeting, funds might be squandered. And that recklessness can cost you. In some states, reckless alimony spending is considered a reason to revoke one's spousal support.
It's important to know how much money you have to manage. For instance, if you've been granted $10,000 a month, don't mistake that for your net earnings; the amount after taxes is more likely in the ballpark of $7,000. After paying bills, set as much as you can aside for emergency and retirement savings.
"I can't tell you how many women … use alimony as a paycheck instead of an investment into their future," divorce coach Jill Brooke told The Huffington Post. She urged men and women who get alimony to take a course on managing finances and learn about interest rates, bank loans and jobs that potentially pay well.
When you receive your first alimony check, experts recommend holding off on any major money commitments for six months to a year after the divorce. Don't make any impulsive or spontaneous financial decisions. Next, make a post-divorce budget to identify and prioritize the financial issues you might face during this time.
1. Pay divorce attorney bills
The average cost of a contested divorce is around $20,000 (though many cost much less) so attorney's fees can add up. This is one of the first financial responsibilities you should tend to, since the outcome of your divorce proceedings depends on the ability of your lawyer to do his or her work.Try to dedicate a portion of your alimony or earnings toward these legal fees.
Make Your Money Work for You
2. Cover the rent
It's common in many divorces for a property settlement to be hashed out. Typically, one partner stays in the house while the other moves out. By choice or by court order, if you're seeking a place to live, your alimony income can be a good source for paying a security deposit or monthly rent for an apartment. Make sure to consult with your attorney if you're considering cohabitating with someone. In some cases, a new partner or roommate can jeopardize the alimony payments you receive.
3. Use it on a mortgage
If buying a new home is an option, your alimony proceeds can help pay a portion of your monthly mortgage. Again, experts say to wait six to 12 months to make such a big decision. If your ex-spouse is the one who moved out of the family home, consider refinancing the mortgage on your existing loan. Check your credit to make sure the interest rate you can get is lower than your current rate.
4. Tackle debt
During dissolution of the marriage, joint bank accounts and credit cards should be canceled. The existing debt is still part of your responsibility, though your spousal support can help assuage outstanding balances. Keep in mind that even if a judge doesn't hold you responsible for charges to a joint credit card after you've separated from your spouse, your creditor can. And ignoring the debt can hurt your credit score.
5. Stay insured
If you were on your spouse's health plan while married, you'll need to look for your own insurance. Study different policy options and costs through an insurance agent, an insurance company website or through a purchasing group such as a credit union or trade association. Using alimony to pay for your benefits would be a wise investment.
Make Your Money Work for You
6. Get educated
Pursue training or higher education to restart your career, or to switch careers, using your alimony benefits for at least partial funding. It's one of the best long-term investments you can make, since future employment opportunities will go a long way toward building your financial security.
7. Invest in your children
If you've been granted custody, child support payments from your ex-spouse should cover most of their immediate necessities. Use portions of your alimony to open a 529 savings account for their college tuition, no matter how far ahead that is.
Making smart decisions with your alimony is important because the money won't last forever. If you're having a hard time determining how to allocate those funds, or even whether the agreement is good, consult a financial planner in tandem with your attorney to make sure you're headed in the right direction.