17 Ways to Go From Millennial to Millionaire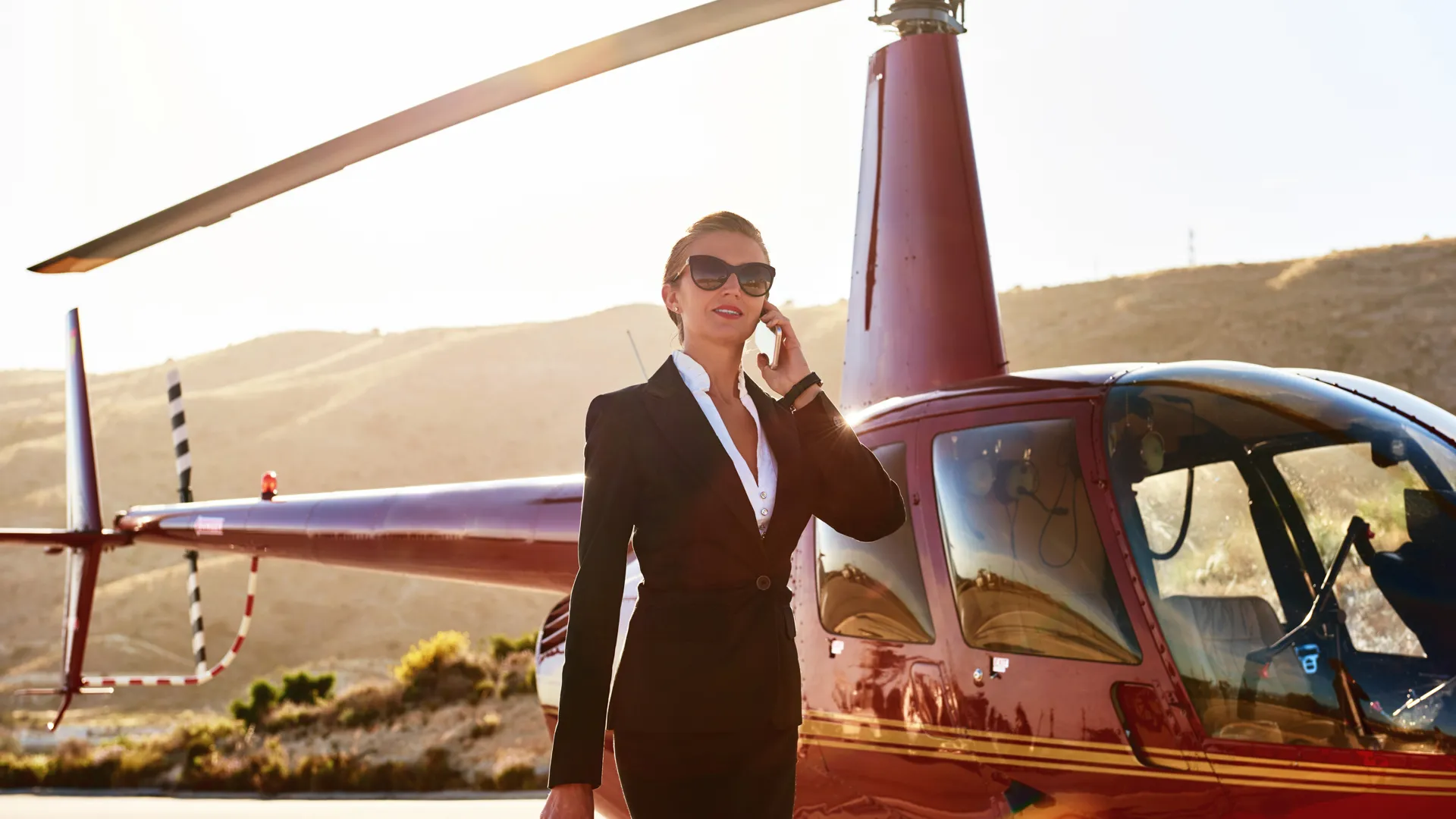 There are enough millennial millionaires out there now to show that becoming a young millionaire is not an impossible goal to reach. The path to becoming a millionaire isn't an overnight, get-rich-quick deal. But, it's totally possible with a vision, plan and reachable goals.
If you're up to the challenge, check out these tips that can help you go from millennial to a millionaire.
Create a Vision
It's not new-age hocus-pocus. Visualization is a real strategy used by professionals, entrepreneurs and other high-level achievers to reach their objectives. A survey by TD Bank found that 66 percent of millennials are especially inclined to envision their success versus 43 percent of Gen Xers and 18 percent of baby boomers.
Your vision can be a written statement of how you see your future or a series of pictures and visual cues that support how you envision your future panning out. Vision boards are becoming a more popular way to capture visualization elements like income and lifestyle goals.
Set Goals
"Millennials have always been characterized by their entrepreneurial spirit," said Heather Huhman, a columnist for Entrepreneur and Inc. "It can be very tempting to go off on your own, but I would caution millennials against taking the elevator before they're ready."
Now that you have a vision in place, follow this wise advice and create concrete goals to attain that vision. Studies reveal that people are much more likely to accomplish a goal if they write it down. With that in mind, it's a good idea to create goals related to the lifestyle you envision and get them in writing.
Goals should not be obscure, fantastical wishes. Goals should be S.M.A.R.T., an acronym for: specific, measurable, achievable, relevant and time-based.
So, in a nutshell: Create S.M.A.R.T. goals that will help you become a millionaire.
Make Your Money Work for You
Live Frugally
As the old proverb goes, "A penny saved is a penny earned." The more money you can save, the more you can put toward getting out of debt, investing or even starting a business. All of these activities are worthy of your attention and effort because they can help you reach millionaire status.
Michelle Schroeder-Gardner of the blog Making Sense of Cents is an online business owner who earns over $1 million a year. Despite her income, she and her husband live in an RV full-time and are extremely frugal.
"Living frugally and within your means is important for going from millennial to a millionaire," Schroeder-Gardner said. "By living within your means and not going crazy with lifestyle inflation, you are much more likely to reach your income goals."
From groceries to entertainment and transportation, there's a long list of ways to start saving.
Ask for a Raise
Asking for increases in pay can help you to put more money away into your savings — which, of course, can accumulate into the millions. Stefanie O'Connell, a personal finance author and money coach who gives financial advice to millennials, suggested presenting a business case for a raise to your employer.
"To execute your negotiation successfully, focus on the added value you are bringing your client or employer," she said. "Include analytics of your performance with figures that demonstrate ROI. Remember, the more you can distill your contributions down to concrete numbers and metrics, the more compelling your case."
There are different strategies for getting a raise, but what matters most is how you spend that raise. Instead of spending the extra money, the first thing you should do with your bigger paycheck is put it into a savings account where the interest can compound to your benefit.
Make Your Money Work for You
Automate Your Savings
Out of sight, out of mind is a concept that works for money, too. Instead of depending on your inclination toward self-control and unlimited discipline, you should depend on automation to help build your nest egg.
There are many ways to automate your savings these days. There are "micro-saving" platforms like Qapital that are good for getting into the habit of saving money with small amounts at a time. In addition, you can set up automatic deposits directly from your paycheck into accounts for retirement and even non-retirement purposes.
Invest in Your 401k
Even though most people believe you can't possibly get rich by working a boring, "low-paying" desk job, don't put in your resignation quite yet. Investing in your 401k is one of the fastest ways to reach the million-dollar mark.
Matthew K. Miller, author of "Millennial to Millionaire: DIY 401(k)" shows millennial workers how to design their dream retirement. His investment advice for millennials is simple: "Learn how to properly save enough and invest smartly into a 401k so you can prepare for a comfortable and assured retirement."
According to Miller, investing in a 401k is also wise due to employer matches and tax advantages. "It's one of the easiest ways to start on the path to millionaire status."
Start a Side Hustle
Chris Guillebeau, the author of "Side Hustle" and the host of "Side Hustle School," a daily podcast, insists that just starting can get you on the path to a million-dollar net worth.
"The most powerful thing you can do to increase income is… increase income," he said. "Don't worry about skipping coffees or otherwise cutting small costs."
Guillebeau doesn't believe you have to launch something huge or sophisticated. You can actually start right where you are with what you have.
"You need to get paid outside your day job," he said. "So start by looking at the skills you already have, then ask yourself how you can create a product or service that's valuable to other people."
Make Your Money Work for You
House Hack
Homeownership is one of the most preferred paths to building wealth in America. By meeting a lender's requirements, you can borrow sizable amounts of money from the bank to finance a large asset that you either live in or use as the basis for building more wealth.
House hacking entails buying either single-family homes or multi-unit residences and using rental income to cover the mortgage payments. It's a great way to build cash reserves by essentially living rent-free.
Diego Corzo, of the blog Free by 26, is still in his 20s yet owns eight properties that he rents out to tenants. He started real estate investing by purchasing a single-family home and living with three roommates, whose rent payments covered the mortgage. Diego continued to purchase various types of properties using this method. His hope is to become financially independent in his 20s using this house hacking strategy.
Change Your Circle
If your goal is to become a millionaire, then you should have friends with the same goal. Author and entrepreneur Jim Rohn once said, "You are the average of the five people you spend the most time with." Think about it. Your group of friends, colleagues and associates can shape the way you think and even the way you act.
Mega-successful millionaire, millennial blogger, Pat Flynn of Smart Passive Income, said that attending conferences and meeting like-minded people has been one of the keys to success.
"A lot of the people that I meet at these conferences are now some of my best friends," he said. "If it wasn't for meeting people in person, I wouldn't have the mastermind groups that I am in, and I'm sure I wouldn't be where I'm at today without those relationships."
Make Your Money Work for You
Get a Mentor
Having a mentor is another way to change your circle. A mentor is someone, usually more experienced in a field or area of expertise who can give you words of wisdom and encouragement toward a goal.
"Mentors shouldn't just give you advice, they should also inspire you," Tai Lopez, money coach and mass mentor to millions, said in an online video.
If you can't get a mentor who can physically meet with you, you have many options including remote mentoring, taking online courses or even reading a book by someone whose story you admire.
Read More
Many wealthy people who are reported to be voracious readers include Mark Cuban, Elon Musk, Warren Buffett and Bill Gates. Thomas Corley, the author of "Rich Habits," studies the habits of wealthy people. "Eighty-eight percent of the rich read 30 minutes or more every day for self-education," Corley wrote on his website.
If you admire someone, look up a list of some of the books that inspired them and planted the seeds for their success. Then, read those books. It's pretty simple.
Never Stop Learning
To become a millionaire, your education must be ongoing. Let's face it, the rate at which information becomes obsolete is increasing at breakneck speed. You can take a course on social marketing and, by the time you finish, the information could already be already outdated.
The good news is that our tech-driven world enables this type of learning in so many ways. If there's something you need to learn, there are hundreds, if not thousands, of online marketplaces brokering that information in the form of books, courses and social networks.
Teach Others What You Know
You might think that teachers don't earn much money. However, sharing what you know with the world might help you earn more in a larger, aggregated marketplace. For example, schoolteacher Deanna Jump earned over $1 million selling lesson plans on a website called Teachers Pay Teachers, CNN reported.
You can also sell your knowledge and experience as an "infopreneur" by creating digital products like e-books, online courses, mastermind groups or other learning devices. The marketplace for information products is growing, with an increasing demand for participants to provide content and information. For example, Statista found that e-book publishing revenue in the U.S. is expected to grow from $5.29 billion in 2016 to $5.33 billion in 2022.
Make Your Money Work for You
Create Multiple Streams of Income
Never put all of your eggs in one basket. In the spirit of diversifying your income, this same saying holds true. If you create multiple ways to earn money, you'll increase your odds of becoming a millionaire.
Jeff Goins, author and coach to creatives, suggested on his website Goins Writer that creating a portfolio income lifestyle can help you define what you've been born to do and extract income from it. For example, he's an author with multiple interests, including "writing, speaking, blogging, consulting, traveling and working with nonprofits," according to his website. And, he has created several streams of income related to those interests.
Give Back
It seems like giving away your wealth and time might be counterproductive to your millionaire goals. However, the returns on this approach can't be denied. Giving, defying the laws of business and physics only seems to attract more favor, influence and wealth.
Blake Mycoskie founded Toms shoe company as a way to help shoeless kids he encountered in his travels. For every shoe purchased at Toms, a pair of shoes is given to a child in need.
The good news is that there are more companies out there following his lead — giving back and becoming wildly successful. Incorporating giving into your millionaire strategy is a good way to pay it forward and can add a refreshing aspect to your wealth-building journey.
Make Your Money Work for You
Learn to Sell
"Sales" tend to get a bad name. However, the more you can sell — or even help others do the same — the greater the likelihood you'll reach millions through your business pursuits.
Micae Brow is the founder of the Micae Brown Sales Agency. She created her firm to help other small businesses with their sales strategy based on her experience selling digital advertising. Though she aspired to be a reporter akin to Oprah Winfrey, Brown admitted that she kept coming back to sales.
"When I stopped focusing on being Oprah and focused on being a great business consultant, I doubled what I made the previous year in less than three months," she said.
Follow Your Passion
Following your passion might just be the most viable path to riches. "With the rise of bloggers, vloggers and social media celebrities, the idea of working for yourself has become even more attainable," Heather Huhman said.
"For this reason, millennial workers are looking at more of an elevator than a ladder. They grew up being told they could do anything they put their mind to, and I believe we'll begin seeing more evidence of this as they increasingly choose to take the elevator."
Following your passion doesn't mean that you'll go broke. You can turn a hobby into a business slowly over time and begin to take work on a freelance basis. From here, growing a business is about creating systems and duplicating your own capabilities, while investing in more ways to scale.