Dave Ramsey: Avoid Making Everyone Else Rich — 3 Expenses To Cut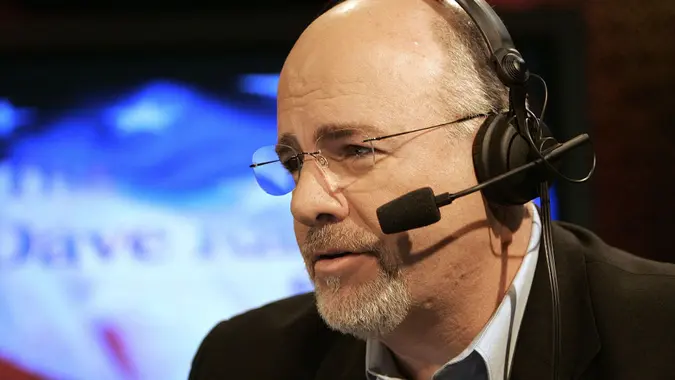 ©iStock.com
Your No. 1 wealth-building tool is your income, and it's up to you to protect it. Money expert Dave Ramsey tweeted that your hard work makes others rich instead of you when your money is tied up in monthly debt payments. 
Which expenses keep you from building wealth? Keep reading to discover three expenses you should cut from your budget now.
Excessive Credit Card Use
In a video Ramsey included in his tweet, he said the millionaires he has known over the years became millionaires by saving and investing their income. What they weren't doing, Ramsey said, was sitting around counting their Discover points or shopping for flat-screen TVs at Best Buy.
Ramsey, who has met with thousands of millionaires, said none of them said they made their money with airline miles or that "all those Discover points broke me through financially." 
Student Loans
Student loans are another expense that takes up the majority of someone's income. Of the number of people who start college, Ramsey said just 52% graduate.
Because it's not eligible for bankruptcy, student loan debt can be eliminated in one of two ways — either the borrower pays off the debt in full or dies. Ramsey urges people to think twice before going into student loan debt because, according to him, it's not an investment in yourself if you have to borrow money.
Make Your Money Work for You
"We don't borrow money for investments," Ramsey said. "When you give your income away, you have nothing."
Expensive Cars
Drivers who buy expensive cars to impress someone they've never met at a stoplight are spending income that could be put toward building wealth. While Ramsey doesn't mind anyone owning a car that costs $25,000 or more, these cars should be paid off and should account for a very small percentage of your income.
The average car payment in the United States is $499 a month, according to Ramsey. From age 30 to 70, if you take $500 a month and invest it, you will have over $5 million.
More From GOBankingRates