9 Frugal Habits To Save You Money On Black Friday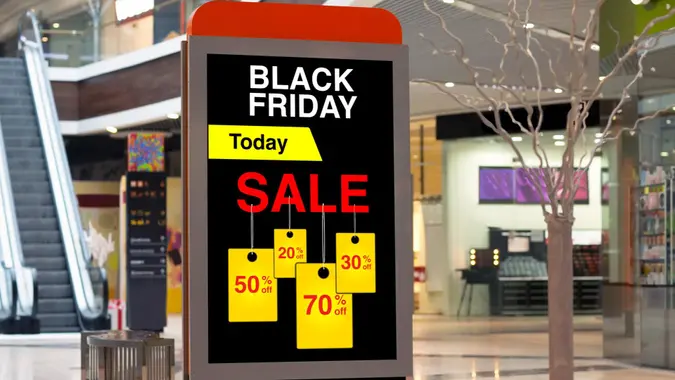 As the holiday season draws near, it is essential to be mindful of your finances. Shopping for gifts can be a struggle, especially with inflation causing nearly everything to cost more. Plus, Black Friday's temptations and discounts could suck you into buying items you don't need and running up your credit card debt. 
To ensure you stay in control of your finances during the holiday season, adopt some smart, frugal habits that will help you save money. Here are nine frugal habits to save you money on Black Friday.
1. Create a Holiday Budget and Stick To It
Creating a plan for yourself before you start your holiday shopping is essential. It will help prevent you from ending up with credit card debt because you spent more than you should. 
Start by looking at your monthly budget. Some people already have a line item for gifts, but if not, you need to identify how much extra money you have to spend on holiday gifts. If you need to adjust spending for other things over the holidays temporarily, this is the time to do so.
2. Comparison Shop
Retailers are all advertising low prices and great deals around the holidays. But it's up to you to determine exactly which store has the best price. If you know exactly what you want to purchase, Google Shopping is a great way to find prices from most major retailers quickly. Alternatively, you can find leaked Black Friday advertisements online and use these to compare prices of the most popular gift ideas.
Make Your Money Work for You
If you shop frequently on Amazon, you probably know the prices can fluctuate fast and often. Price-tracking tools like CamelCamelCamel will provide you with the historical prices of different items. This will help you understand if you're getting a good deal — or if the price might go lower.
3. Shop Online
Some people love shopping in stores on Black Friday. The excitement of getting an early-bird deal can be thrilling. However, with so many people shopping online, most retailers offer just as good, if not better, prices online. Plus, you won't have to worry about crowds, long lines and competing for items with angry shoppers.
4. Download a Browser Extension and Shop Through a Portal
Another way to automatically save money while shopping on Black Friday is to download a shopping browser extension. Capital One Shopping will automatically apply any available coupon codes to your shopping cart. 
You can also shop through an online shopping portal like Rakuten and earn cash back on each purchase. The amount of cashback you can earn will depend on the retailer, but it can be anywhere from as little as 1% to 30% or more.
5. Use Discounted Gift Cards
Many shoppers don't know that you can purchase discounted gift cards through sites like Raise. These gift card exchanges allow people to sell unwanted store gift cards. That means you can purchase gift cards at a discount but still use them for their full face value. If you know the stores where you're planning to shop, you can pick up enough discounted gift cards to cover your purchase and save a decent amount of money. 
Make Your Money Work for You
6. Read the Store Policies
While many retailers have changed their store policies to benefit the customer, most stores approach things differently on Black Friday. Before shopping, understand the exchange and refund policies for Black Friday sales. The last thing you want is to get stuck with a purchase you might want to return but can't.
7. Start Shopping Early
It might not be necessary to wait until Black Friday to start your holiday shopping. For example, any purchase you make at Target from October 22, 2023, through December 24, 2023, is eligible for a price match. If the price goes on sale after you purchase, Target will honor the lower price. This differs from Walmart, which won't match competitors' prices or offer lower prices if an item gets marked down. 
8. Don't Buy Just for Benefit of Saving
Retailers advertise big sales around Black Friday, but just because something is on sale doesn't mean you need to purchase it. Stick to the plan you created before you started your holiday shopping and only purchase the things on your list. Chasing the sales is a great way to overspend. 
9. Pay Attention to Social Media
Retailers are looking for every way possible to get in front of consumers. And because most people spend a considerable amount of time on social media each day, this is an excellent channel for them to use. Retailers frequently promote exclusive deals and promotions through their social media channels. This can also be a great way to discover the deals before others. However, be careful not to be sucked into buying something you don't really need.
Make Your Money Work for You
The Bottom Line
With Black Friday right around the corner, it's essential to prepare yourself. These tips will make the shopping season enjoyable and help you stay within budget so you can start the new year off on the right foot. 
More From GOBankingRates