9 Ways You're Leaving Free Money on the Table

9 min Read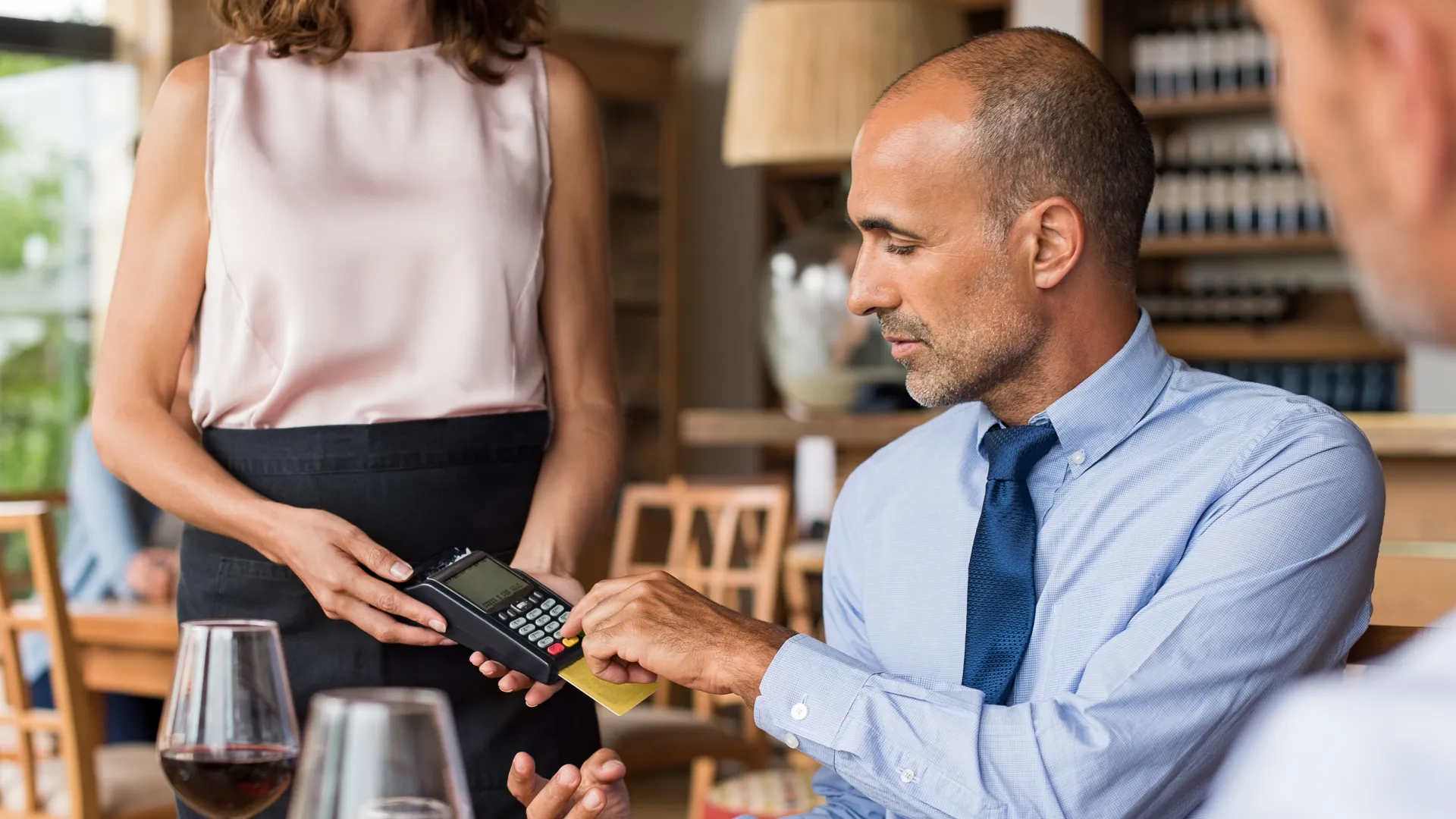 If you saw a dollar bill lying on the ground, you'd probably pick it up — that is, as long as you didn't know whose it was. It's free, after all.
But, what if you knew there were hundreds, maybe thousands, of dollars in free money at your fingertips. You wouldn't pass it up, would you? Unfortunately, you might be doing just that.
Many Americans are leaving cash and cash equivalents on the table, because they're not taking advantage of all the available opportunities. Here are nine ways to find free money and avoid missing out on what should be yours.
Make Your Money Work for You
1. You're Not Applying for College Scholarships
Scholarships are the easiest way to pick up free money for a college education — and you don't have to be a star student or athlete to get one.
"Scholarships are given away for so many reasons beyond just academic achievement and sports," said Kristina Ellis, who won $500,000 worth of scholarships and is the author of "Confessions of a Scholarship Winner." "For example, there are scholarships for having awesome bagpiping skills, having the best zombie-apocalypse escape plan and having the most creative duct tape prom dress. Whatever you're interested in or passionate about might qualify you."
The key to winning a scholarship, Ellis said, is planning early. "Many students wait until senior year to think about scholarship applications, but most award decisions are based on your entire high school experience, beginning with ninth grade," she said. So, you need to spend all four years building a winning resume.
Apply for as many scholarships as possible to boost your chances of being selected for one. Make sure, though, that you invest a strong effort in each submission. And don't overlook scholarships with smaller amounts of award money because they often have less competition and can add up quickly if you win several, said Ellis.
Start Saving Now: Do You Make Enough to Put Your Kid Through College?
2. You're Not Taking Advantage of Matching Contributions
Employees are leaving an estimated $24 billion in matching 401k contributions from employers on the table each year, according to Financial Engines, an independent financial advising company that provides investment advice for workplace retirement plans. That's because they're not contributing enough to their workplace retirement plans to get the full matching contributions their employers offer. Per employee, that works out to about $1,336 in free money a year — or $42,855 over 20 years with compounding interest.
Among employers that offer matching contributions, the most common match is $1 for $1 contributed by an employee, according to a study by consulting firm Aon Hewitt. And most plans require employees to save 6 percent of their pay or more to get the full matching contribution.
To make sure you're getting the full match and not missing out on free money, Financial Engines recommends finding out the terms of your employer's match and increasing the amount you save with each raise to eventually get the full match. That is, if you can't afford to save enough already.
Make Your Money Work for You
3. You're Not Using Cash-Back Shopping Sites
If you're not using a cash-back shopping website, you're missing out on a chance to get free money when you make purchases. Sites such as Ebates, BeFrugal and Mr. Rebates partner with retailers to let consumers earn back a percentage of the money they spend on qualifying purchases. You can sign up for free at these sites, click on the links to retailers and shop as you normally would.
With Ebates, for example, you can get an average of 4 percent to 10 percent back — but up to 40 percent — each time you purchase items from the more than 2,000 stores it partners with, said Ebates spokesman Brent Shelton. Ebates will notify you that you've earned cash back and pay you with a check or through PayPal.
"Most Ebates members earn more than $100 each year, and many earn thousands of dollars, depending on how often they shop," said Shelton.
4. You Don't Have a Cash-Back Credit Card
If you pay off your credit card balance each month, it's wise to maximize credit with a cash-back rewards card. These cards offer the opportunity to earn a percentage of cash back on purchases. One month of purchases by an average consumer is enough to generate annual cash-back rewards of $150 from a card offering 2 percent cash back, according to TD Bank's Consumer Spending Index.
To find the best cash-back rewards card, think about how you spend, said Troy Dennis, senior vice president for TD Bank. Most consumers spend in a few categories such as groceries, gas and restaurants, he said. So, you want to look for a card that offers the most cash back on items or services you typically pay for with a card.
"Find [a] credit card that will optimize how you spend," said Dennis. "Don't change your behavior to fit a card."
Make Your Money Work for You
5. You're Ignoring New Bank Account Bonuses
You can get free money just by opening a new bank account. Banks occasionally offer cash bonuses to entice new customers to open a checking or savings account with them.
For example, Chase is giving up to $350 to customers who open a new Chase Total Checking and a ChaseSavings account with qualifying activities by Jan. 18 of next year. The deal is good for new customers who visit a Chase bank location and present the coupon offer. You can expect to receive your cash within 10 business days.
If you've been thinking about switching banks or opening a new account, do an online search for "bank account bonus offers" to see what's available and compare offers. Just be sure to read the terms to ensure you can meet them and receive your cash bonus.
Check This: Wells Fargo Promotions: Best Offers, Coupons, and Bonuses
6. You Have Unclaimed Tax Refunds
Every year, millions of federal tax refunds go unclaimed because taxpayers who are owed money fail to file returns. As of March 1, 2017, the IRS had $1 billion in unclaimed refunds to the estimated 1 million taxpayers who failed to file a federal tax return in 2013. The median refund value was $763.
That's no small chunk of change to leave on the table. Sometimes, people don't file a return because they didn't make much money. Even then, they still might be due a refund, according to the IRS. So if you failed to file a federal tax return in the past, there might be money waiting for you.
You have up to three years from the time a tax return is due to file it and claim a refund. You can find prior year tax forms at IRS.gov, and order copies of your wage and income transcripts if you can't get that information from employers or other payers.
You might also be missing a refund if you filed a return but never received a check because the IRS had the wrong address for you on file. To check the status of a refund, you can use the Where's My Refund? tool at IRS.gov.
Make the Most of Your Cash: Put Your Tax Refund to Work With These 15 Tips
Make Your Money Work for You
7. You Have Unclaimed Property
In 2016, CNBC reported that state governments were sitting on around $42 billion in unclaimed assets, according to the National Association of Unclaimed Property Administrators. Some of it might belong to you.
Companies and financial institutions turn over money in idle accounts — such as bank and investment accounts — and unredeemed assets — such as money orders, insurance payments and security deposits — to state treasuries, which hang onto these forgotten funds. You can search unclaimed property records for free at MissingMoney.com to see if any states are holding money or assets that belong to you.
8. You Haven't Cashed in Savings Bonds
Billions of dollars in savings bonds have stopped earning interest and haven't been cashed in, according to the U.S. Department of Treasury. Perhaps you received a savings bond as a gift when you were born or as a small child, but lost it. If so, you might be able to claim what is owed to you.
You can search the Treasury Hunt database at TreasuryHunt.gov for Series E bonds issued after 1974 and Series EE bonds that have reached final maturity. You can file a claim for your lost bonds by downloading FS Form 1048 from the site.
9. You're Not Redeeming Hotel and Airline Rewards
If you've gone to the trouble of signing up for a travel rewards credit card — or hotel or airline loyalty program — and have racked up points, make sure you redeem them for free hotel stays and flights. You can travel the world practically for free using the right rewards.
Only 7 percent of Americans used rewards points to pay for any part of their last vacation, and just 15 percent have paid for part or all of a trip at any point in their lifetimes with rewards points, according to a survey conducted by Harris Poll on behalf of the American Institute of CPAs.
In fact, there are an estimated 10 trillion unused frequent-flier miles out there worth $165 billion, according to AwardWallet, a free service that helps consumers manage reward balances. That's a lot of free flights to leave on the tarmac.
If your travel rewards are going unclaimed because you're having trouble tracking them, the free AwardWallet app can help. You'll get alerts before your miles expire and be able to access your point balances in one place. You might just score a vacation for less.
Read On: 45 Ways to Make More Money Today
Editorial Note: This content is not provided by Chase. Any opinions, analyses, reviews, ratings or recommendations expressed in this article are those of the author alone and have not been reviewed, approved or otherwise endorsed by Chase.
About the Author