7 Modern Ways To Save Money in 2023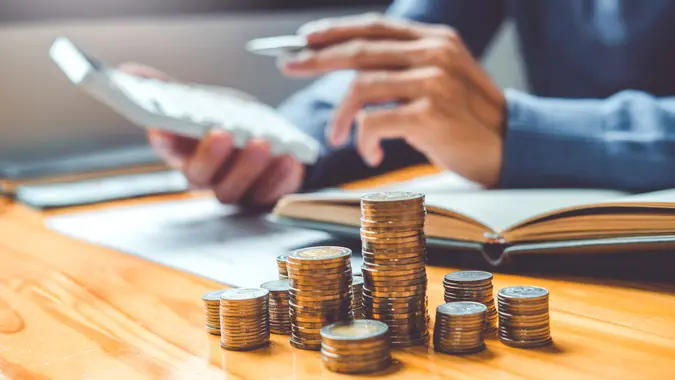 SARINYAPINNGAM / Getty Images/iStockphoto
If you are trying to save money, you may have heard of a number of different methods. But not all of these money-saving techniques are a good idea. For example, stuffing money in your mattress, burying it in the backyard or placing it in the freezer probably aren't the best ways to establish a solid financial foundation.
See: Check Your $2 Bills — They Could Be Worth Upwards of $4,500
Find Out: 3 Signs You're Serious About Raising Your Credit Score
Luckily, there are many other ways to save money. Between technology and innovation, saving money has never been easier. There are numerous options to help you achieve your short- and long-term financial goals. So, if you want 2023 to be your best year yet, follow these seven modern ways of saving money. 
Download a Money-Saving App
According to the Pew Research Center, 85% of people in the United States own a smartphone. More and more people are conducting nearly all of their personal business on mobile devices through the use of apps. Recently, more companies have released apps that can help you build a budget and save money. Some of the most popular money-saving apps are Acorns, Chime, and Digit.
Acorns, for instance, allows you to automatically invest your spare change from your purchases. Over time, the change can add up to significant savings. Other popular cash-back rewards apps like Rakuten and Ibotta can help you earn money while shopping. 
Make Your Money Work for You
Take Our Poll: How Much Salary Would Buy You Happiness?
Join a No Buy Group
Strength in numbers. If you really want to save some money but need a little help, you might want to consider joining a "no buy" or "buy nothing" group. Buy nothing groups are generally local organizations that encourage members to share things with other members in lieu of buying. 
The concept of a buy nothing group is that everything is given for free or is borrowed. If you want to save money, buy nothing is a great way to get what you need without hurting your wallet.  
Take on a Challenge
Social media is good for more than just cute puppy videos and makeup tutorials. Platforms like TikTok and Instagram have also created or promoted money-saving challenges that encourage people to become financially independent and debt-free. 
One of the most popular is the 100 envelope challenge. The challenge is simple. Label envelopes 1-100 and shuffle them. For the next 100 days, you draw an envelope and place the amount of money in it that corresponds with the number on the front. Then you consider that money not available and saved for another time or purpose.
Make Your Money Work for You
Automate Your Savings
Most financial institutions now offer a way to automatically move money into your savings account. You can do it on your own too. Whether you want to take it directly out of your paycheck or set up the transfer for a certain day each month, you'll be excited to see the results by the end of the year.
Rent, Reuse, Recycle
One of the greatest perks of living today is that you have access to so many things. The internet has brought everything to our fingertips. So, instead of buying new clothes each month, consider renting them for far less money. 
If you want to save money and save the environment try to reuse and recycle as much as possible. From using your own refillable water bottle to repurposing things throughout the house, your pocketbook will thank you down the road.
Round Up To Save More
Your change can add up quickly. Banks and money apps can help you make your change work for you by automatically rounding up on every purchase. The change is moved over to your savings account. The results can be eye-opening, even after just a month.
Make Your Money Work for You
Reevaluate Your Spending
Finally, in order to truly save money, you'll want to reevaluate your spending habits. While technology has made it easier to save money it has also made it easier to spend money. If you are dedicated to saving cash this year, you'll need to know just how much you can set aside. 
If your budget is tight you will need to write down all of your income and expenses. See if there are areas where you can cut spending, such as subscriptions and other nonessential items. If you are struggling to stick to a budget, there are several online tools that can help you. They will not only get you started but may also help keep you accountable to your own goals.
More From GOBankingRates
Make Your Money Work for You