5 Most Affordable Cities To Live if You Don't Want a Roommate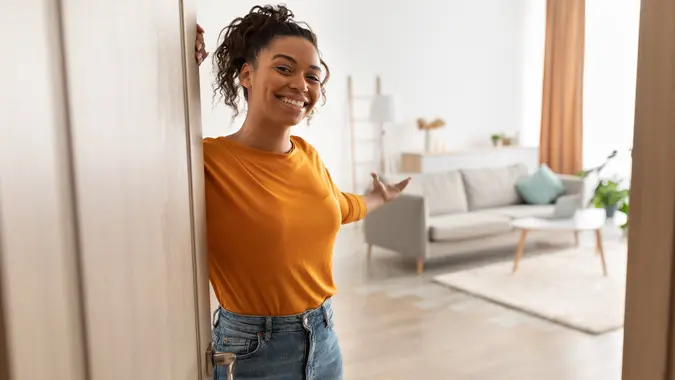 Prostock-Studio / iStock.com
For most, the biggest draw to having a roommate is saving money on apartment expenses, utility bills and most importantly, rent. But sharing a space with someone (or multiple people) can have its setbacks, as well.
See: Could Apartment Hopping Save You With $1,295/Month Rent?
Rent-to-Income Ratio at Two-Decade High: What States Are Best and Worst?
Luckily, some cities are more affordable than others. Tallying approximately 2.6 million site listings between Jan. 1 and Nov. 18, 2022, online rental listings platform RentHop calculated housing affordability for single income households in the 50 most populous U.S. cities. For its second annual Singles Index, RentHop used U.S. Census average non-family household income numbers and RentHop data for median advertised prices and year-over-year price changes for "studio" unit type to find out where in the U.S. rent is the most affordable for a person living alone.
The rule of thumb when budgeting for rent is to spend no more than 30% of your income on monthly payments. The top three cities on RentHop's Singles Index are all above this accepted threshold, while the top five affordable cities to live alone are below 17.3%.
5. Colorado Springs, Colorado
If Denver is a little too expensive for your taste ($1,400 per month for a studio apartment), try state neighbor Colorado Springs, where studios go for $925 a month, and you'll only have to spend 17.2% of an average income to rent one.
Make Your Money Work for You
4. Seattle, Washington
Seattle is an expensive city. With a median studio cost of $1,479 per month, residents pay a lot in rent. But it pays to live in this pluvious paradise. The average single's income is $106,369, meaning the rent as a percentage of income is only 16.7%.
3. Minneapolis, Minnesota
Single people in Minneapolis make a pretty decent average salary of $72,359. If you are making around the same, you can expect to spend about 16.4% of your monthly income on a studio that costs around $990.
2. Wichita, Kansas
A little known benefit of living in Wichata? The rents are super affordable. Among RentHop's rankings, Wichita has the lowest median rent for a studio dwelling at $595 per month. However, because its average non-family household income is on the low side, at $44,509, it will take 16% of your salary to live alone.
1. Albuquerque, New Mexico
According to RentHop, Albuquerque is the most affordable "big" city in the U.S. for people who want to live alone. If you're making around $54,804 in ABQ, you can put just 15.3% of your income towards rent thanks to the median price of a studio being $700.
Make Your Money Work for You
Consumer Price Index: Cost of Gas, Eggs & Rent Keep Inflation High
Explore: 1/4 of Millennials' Parents Pay Their Rent — How To Put Money Saved to Best Use
Not surprisingly, New York City is the most expensive city in the country for single-income earners. To wake up in "The City That Never Sleeps" will cost you a whopping 43.9% of your monthly income for a $3,016 studio apartment (an astounding 23.1% increase in 2022, per RentHop). Miami, New Orleans, Raleigh and Boston round out the top five most expensive cities for those who don't want a roommate.
More From GOBankingRates
Make Your Money Work for You