How to Prepare for the Financial What-Ifs in Life
It's easy to tell ourselves, "That will never happen to me." No need to dwell on the negative, so why plan for the worst?
I never thought I would have to become a caregiver for my mother while caring for my own young children. My mom was diagnosed with Alzheimer's disease when she was 65 and I was 35 with two kids under the age of 5. Because she didn't have long-term care insurance, I knew she — possibly, we — would have to pay out of pocket for the care she would eventually need.
Fortunately, she had been relatively frugal and held onto the bulk of an inheritance she received from her parents. Because of her relatively young age, though, I knew she might need years of care that could cost hundreds of thousands of dollars. So, I moved her in with me to take care of her as long as possible and avoid tapping her reserves.
However, within a couple of years, she started needing round-the-clock care. That meant moving her to an assisted-care facility, where she has now been for four years at a cost of about $5,500 per month.
More likely than not, something will happen to you or a loved one that will put a strain on your finances — perhaps even devastate your financial well-being — if you're not equipped to deal with that "what if" scenario. Here are six steps you can take to prepare for the worst.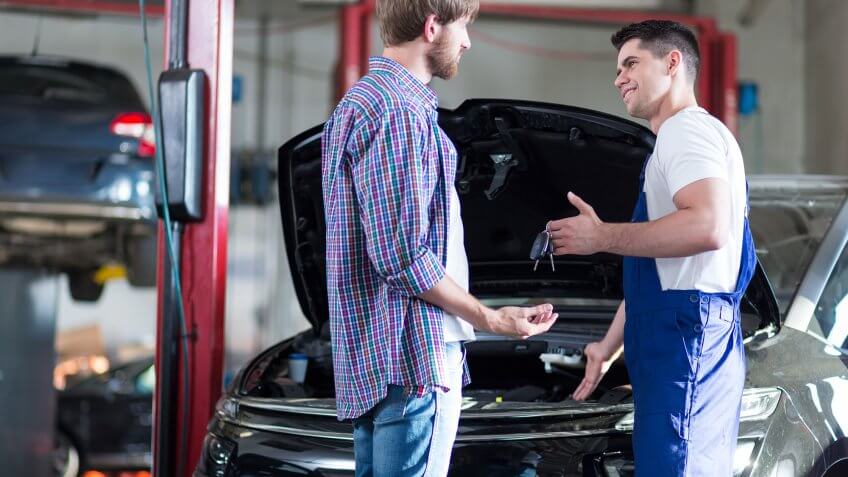 You Need a Rainy Day Fund
If your car needed a major repair, you needed an expensive medical procedure or you had to pay a big tax bill, would you have the cash to cover the cost? One in three Americans wouldn't because they have $0 in savings, according to a recent GOBankingRates.com survey.
I learned the importance of having a rainy day fund the hard way when I was starting out and didn't have the money — or dental insurance — to pay to have my wisdom teeth removed. I had to ask my parents for help. Fortunately, it wasn't a large amount — about $400. But I didn't like having to lean on them for financial support as an adult.
Now, I have cash reserves to cover unexpected expenses, like the hole in my roof that will cost about $1,000 to repair. Financial experts recommend setting aside enough to cover at least six months' worth of expenses. To build your fund, have a set amount automatically transferred from your checking to savings each month before you have a chance to spend the money.
You Need Life Insurance
As morbid as it sounds, death isn't a "what if" — it's a "when if." So, you need to think about what would happen to those who depend on you financially when you die.
One-half of U.S. households would feel the impact of the loss of a primary wage earner within six months, and one-third would feel it in less than one month, according to a study by LIMRA and Life Happens, a nonprofit that promotes the benefits of life insurance.
"If you have someone who depends on you financially, you want to have protection for them," said Marvin H. Feldman, president and CEO of Life Happens. Life insurance can provide that protection with a cash payout that can be used to cover living expenses, pay down debt and help your loved ones get by without your income. And it likely costs less than you expect.
For example, a healthy 30-year-old could get a 20-year, $250,000 term life policy for just $160 per year, or $13 a month, according to Life Happens. With such a policy, your beneficiaries would get a $250,000 payout if you died within 20 years of signing up for coverage.
It's important to make sure, though, that you have enough coverage — which might mean buying an individual policy even if you have a group policy through work. Scott Bishop, director of financial planning at STA Wealth Management in Houston, recommended getting a policy with a benefit that is eight to 10 times your annual salary. And the term on your policy should be long enough to tide your loved ones over until, say, the mortgage is paid off, your children have graduated from college or your spouse has reached retirement age.
Even if you're a stay-at-home parent without an income, your family would feel the financial impact of your absence because the contributions you made, such as child care, would have to be outsourced.
"For an individual who has to replace all of those services … it's phenomenally expensive," said Feldman. So, don't assume you don't need life insurance if you're not the primary breadwinner.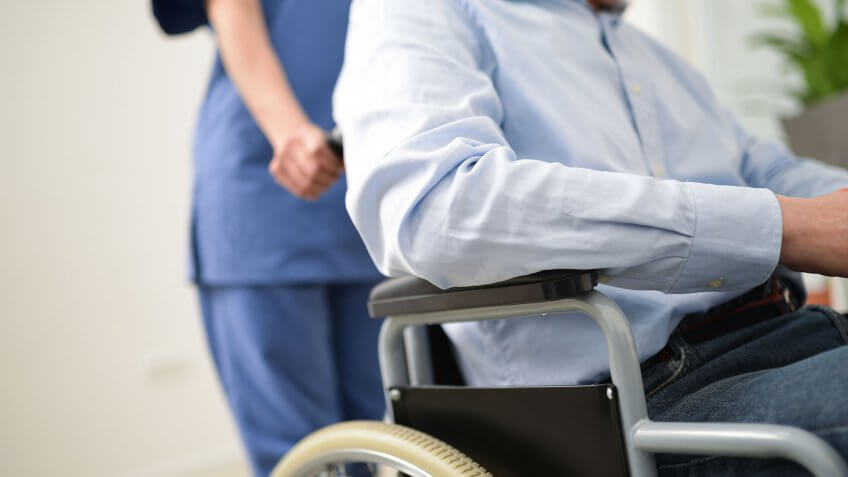 You Need Disability Insurance
It's a big mistake to think that you'll never be struck by a disability. One in four working 20-year-olds will suffer a disability before retirement age, according to the Social Security Administration. "You're more likely to be disabled than to die early," said Bishop.
Bishop said his father had a stroke at the age of 57. He had planned on working until age 70 but didn't have the mental ability after his stroke to continue working and had to retire early during his peak earning years.
If a disability leaves you unable to work, you need a way to replace lost income. Social Security does provide disability benefits, but you have to meet the qualifications. And the average monthly payment of $1,165 would hardly keep you above the poverty level, according to the Social Security Administration. That's why a disability insurance policy can be worthwhile — if you get adequate coverage, that is.
Bishop's father had opted for the cheapest disability policy through his work, and it wasn't enough to cover his lost income. Disability insurance benefits offered through employers are typically capped at 60 percent of an employee's salary, up to a certain dollar amount — usually $5,000 to $6,000 per month, said Bishop.
So even if you're offered a group policy through work, consider buying an individual policy. It's more expensive, but you can keep the policy if you leave your job. And, it's often easier to make a claim and get paid with an individual policy than a group policy.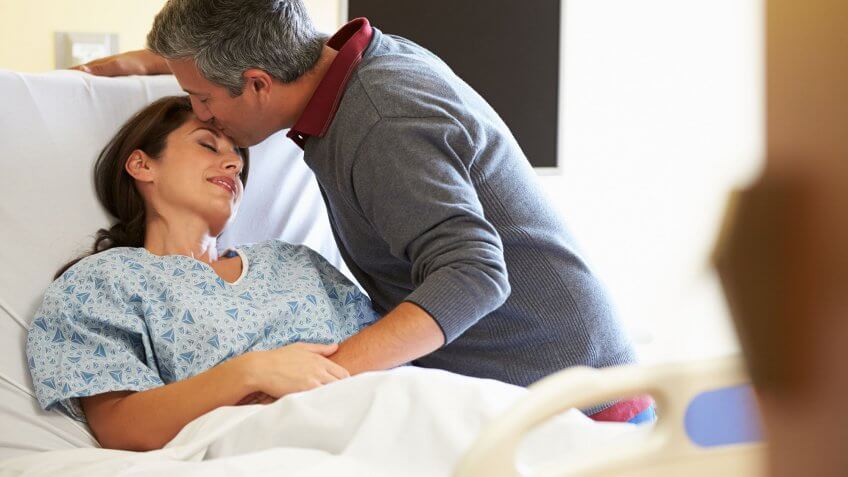 You Need Long-Term Care Coverage
The day might come when you're no longer able to care for yourself. In fact, it's more likely than not. Seventy percent of people turning 65 will need some type of long-term care service and 20 percent will need it for longer than five years, according to the federal government's Administration for Community Living.
Disability insurance doesn't provide any long-term care coverage. Health insurance and Medicare provide only limited coverage for specific types of long-term care, according to the Administration on Community Living. Long-term care insurance, on the other hand, can pay a daily amount for care in your home or care facility for a certain period of time or as long as you live.
Find Out: How to Not Go Broke Paying for Long-Term Care During Retirement
Unfortunately, long-term care insurance isn't cheap. The average cost of a policy for a healthy, single 55-year-old is $2,007 per year, according to the American Association for Long-Term Care Insurance. But that's just a fraction of what you'd pay for long-term care if you didn't have insurance. The median annual cost of an assisted living facility is $43,539, and the median monthly cost of a private nursing home room is $92,378, according to the Genworth 2016 Cost of Care Survey.
As I mentioned, my mother doesn't have long-term care insurance. She had applied for a policy before her Alzheimer's diagnosis, but was unable to get one because another health issue made insurers see her as too much of a risk. I've had to use the proceeds from the sale of her house, her retirement account and savings and have started tapping her inheritance of stocks — along with her monthly Social Security benefit — to cover her cost of care.
If you think you can't afford long-term care insurance, ask yourself how you'll pay for care without it. It could wipe you out financially, said Bishop.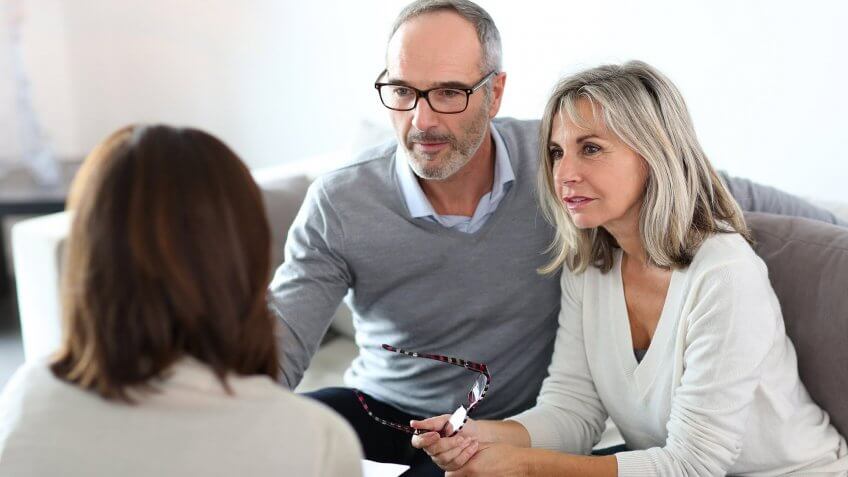 You Need an Estate Plan
You don't have to be rich or famous to need an estate plan.
"Even when people don't think they have an estate, they do," said Danielle Mayoras, estate-planning attorney and co-author of "Trial & Heirs." "If they don't do the proper planning, their family will pay the price."
That's because your wishes won't be known or followed. Your state's laws will determine who gets your money and any assets you leave behind if you die without a will or trust. This could lead to family fighting and legal battles.
A will lets you specify who receives your assets and specify whom you want to oversee your estate. It also lets you name a guardian for your children so that it's not left up to a judge to decide who will care for them. You could go a step further by creating a living trust — with the help of an attorney — to transfer property to your heirs without going through the probate process, which involves court proceedings to distribute your assets.
You also need to draft a power of attorney document to designate someone to make financial and legal decisions for you when you can't. This must be done while you are competent, said Mayoras.
Don't forget you need a durable power of attorney for healthcare, which allows someone to make medical decisions for you if you cannot. My mother designated me as her power of attorney and power of attorney for healthcare, which made it easy for me to step in and manage her finances and healthcare decisions once Alzheimer's left her unable to do it on her own.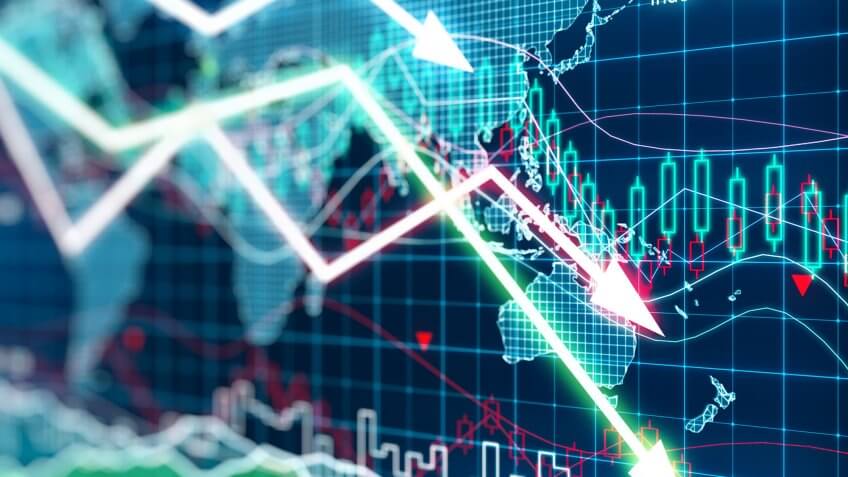 You Need to Stress Test Your Investments
If you're saving for retirement, you need to consider the possibility of the market tanking and making it difficult for you to retire. This could happen if you based your savings goal and investment choices on the assumption that you'll earn the same rate of return year after year.
"One thing we know is that life doesn't go in a straight line," said Bishop. Ideally, you should have a diversified portfolio of stocks and bonds.
"No matter what, you shouldn't have all of your eggs in one basket," he said. But if you want a conservative portfolio with most or all of your money in bonds, don't plug in a 6 percent return into a retirement calculator to figure out how much money to save and how much your investments will grow. Expect to earn less, said Bishop.
But if you do need a higher return to meet your savings goals, you'll need to add some growth assets such as real estate or stocks, he added. As you get closer to retirement, stress test your retirement plan. Figure out the minimum return your investments need to earn to meet your goals. You might find that you can dial down you risk — or exposure to stocks — so that your balance doesn't plummet if the market drops as you enter retirement.
As much as you might want to avoid thinking about the worst-case scenario, it pays to be prepared. By taking these steps, you can limit the damage those "what ifs" will have on your finances — or your loved ones' finances.