Self-Made Millionaire Lucy Guo: 5 Ways I Live Frugally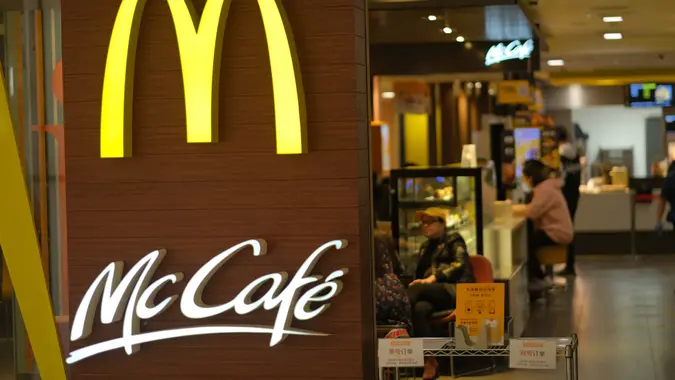 Robert Way / Shutterstock.com
The old advice "live below your means" takes on a whole new meaning when it comes from a self-made millionaire. But that's exactly what 28-year-old Lucy Guo advises people to do.
Her trajectory is more than impressive: Guo has amassed a million-dollar fortune from her successful career as an entrepreneur and tech developer. By the age of 23 in 2017, she was named one of the "30 Under 30 In Enterprise Tech" by Forbes.
Living frugally and making millions comes naturally to the co-founder of Scale AI, a billion-dollar tech startup that delivers high-quality training data for artificial intelligence applications. Growing up in a frugal household helped Guo understand the value of living modestly. In an interview with Fortune, she described her childhood selling Pokémon cards before learning how to make money on the internet.
"My parents were incredibly frugal growing up," she said. "I'd be kicked outside if I complained about it being too cold in the house. We saved on heating costs, bought very cheap clothes and licked the plate clean because they said other children weren't so lucky to get food."
She carried this money mindset into adulthood, saying she tried to live as cheaply as possible until she made her first $10 million. Guo also noted that as people earn more money, they tend to increase their cost of lifestyle, ultimately lowering their savings. Instead, she recommends saving more than you spend, investing and taking advantage of compound interest over time.
Here's more money advice from the wealthy entrepreneur.
Make Your Money Work for You
Also see seven things Bill Gates won't waste money on.
She's Not Above Eating Fast Food
The millionaire says she's just as content eating McDonald's as she is dining at a Michelin-starred restaurant. And she is far from alone in her approach as some of the richest billionaires in the world still eat at the golden arches.
Legendary investor Warren Buffett once described how he ate a McDonald's breakfast every day and it never cost more than $3.17. Facebook CEO Mark Zuckerberg was also spotted eating a grab-and-go McDonald's meal in Rome during his honeymoon.
She Used a Buddy Pass for Free Flights
A buddy pass is essentially a standby ticket where you are using a friend or family member's ticket benefits. It means you can get on a flight if there are empty or available seats. According to Guo, this kind of arrangement was much cheaper than confirmed tickets.
"I was eating for free, because I would just book a cancellable ticket on Southwest and then go through airport security, go to the AmEx lounge, eat and go back."
She Purchased Cost-Effective Real Estate
"I got a place that was only around $70,000 or $75,000 in Las Vegas, right next to the airport," Guo said. "I could just ride a skateboard and get there in five minutes."
Make Your Money Work for You
Living frugally by investing in cheap real estate can be a great way to invest while not having to dish out major upfront costs. While it can be a wise financial move, it should also align with your long-term goals and expectations.
When asked for her advice on how to make your first million, Guo said she sees big potential in real estate. She recommends investing in cheap properties in Las Vegas that you can Airbnb for income year round, also noting that the compounding value of real estate will essentially help you build wealth.
She Reduced Her Spending to Nearly $0 Per Month
While Guo's approach may seem extreme, some of the world's richest people reportedly choose to live frugally. 
For example, billionaire Carlos Slim Helú, founder of Grupo Carso, has lived in the same six-bedroom house for more than 40 years. He's considered by far the richest man in Mexico, but he forgoes luxuries like private jets and yachts and still drives an old Mercedes-Benz. In the same vein, Ingvar Kamprad, founder of IKEA, still flies economy and often rides the bus.
She's Purposeful About Her Purchases
When asked about the most expensive thing she has splurged on, Guo named her home, but with a caveat.
"I don't really view that as a purchase, because if I sold it, I'd make a few million right now — even today," she said. "That's a pretty good, quick turnaround on my investment. I consider my home a long-term investment; it's a piece of art and has already gone up in value."
Make Your Money Work for You
What we can learn from Guo's approach? Purchasing investments such as stocks, real estate, bonds or other financial assets offers greater advantage than spending money on things like fancy cars or items that will only collect dust with time. 
More From GOBankingRates