Suze Orman: Saving More Money Comes Down To These 2 Simple Things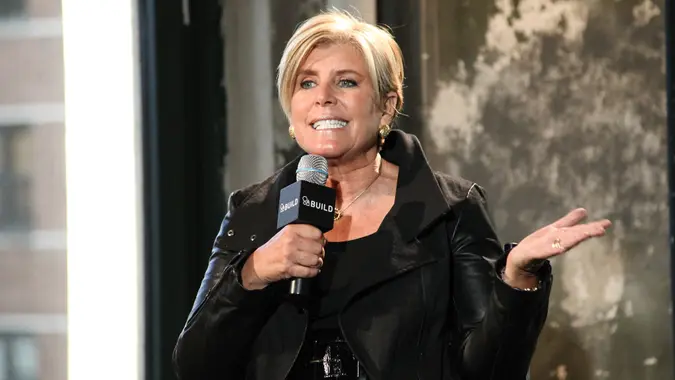 Mediapunch/Shutterstock / Shutterstock.com
If one of your financial goals is to save more money, you might not know the best way to actually do it. But Suze Orman, money expert and co-founder of emergency savings startup SecureSave, said it's best to not overcomplicate things.
Here are the two simple things Orman said are key to increasing your savings.
'Earn More and Spend Less'
Saving money comes down to the choices you make. There is no magic wand to wave or secret ways to increase your savings.
"There's only one way to save more, and that's to earn more and spend less," Orman told GOBankingRates. "It's really just that simple."
As simple as that may be, most people just don't follow those two rules.
"So many people get a paycheck for $4,000, and they spend $4,000," Orman said. "What they get, they spend. And if they ever really looked at everything they spent that money on, they would have seen that they're not living paycheck to paycheck. They didn't have to go out to eat three times that week. They didn't have to go to the movies at $10 a piece to go to a big movie screen. They can watch Netflix — they can cut off their cable and they can stream. There are all kinds of ways to save money."
Make Your Money Work for You
Save Before You Spend
Because it's our natural inclination to spend whatever we earn, the trick is to funnel money into savings before you have the chance to spend it.
"To save, you have to automate," Orman said. "You have to instruct your bank to send money from [checking to savings]. For us, it's the SecureSave way. However, if you want to save more on your own, you have to set it up in such a way that you make sure you designate a certain amount of money every month to go directly from your paycheck into a high-yielding savings account."
More From GOBankingRates