16 Ways for Women To Keep Their Money Safe, According to Experts
It's important to be in charge of your finances.
Rawpixel / Getty Images/iStockphoto
Women face unique money challenges: longevity, career interruption and wage inequality, just to name a few. Not only that, but women can face bigger challenges involving money like divorce and financial abuse, which not only weigh on you financially but emotionally as well. That's part of why it's important for women to understand these challenges and how to keep their money safe and their finances in good working order.
Gone are the days when mothers would admonish their soon-to-be-married daughters on how to store money without a bank and how they should store a little cash on hand that only they knew about. But the need for women to have financial independence hasn't changed — in fact, it's more important than ever. GOBankingRates asked experts for their top tips for women on how to protect your money if you're seeking financial security.
1/16
Syda Productions / Shutterstock.com
1. Know Where Your Money Goes
"Analyzing where your money goes every month is a great place to start," said Nancy Doyle, CFA and author of "Manage Your Financial Life: A Thoughtful Organized Approach for Women." "Add up your essential living expenses — rent or mortgage, insurance, utilities, groceries. You should establish an emergency fund equivalent to six months of your essential expenses…If you have not yet established an emergency fund, direct your [bank] to transfer money automatically every pay period into [one]."
To sum it up, you want to know what you're doing with your money if you want to have it under control.
Be Better: 96% of Americans Are Missing Out On Savings Using This Trick
2/16
monkeybusinessimages / Getty Images/iStockphoto
2. Pay Yourself First
It's important to pay attention to how to protect your money in light of all the other obligations you have. "Women tend to always put their kids, their family, their friends and others before themselves. [When it] comes to money it's especially important for women to pay themselves first," said Nicole N. Middendorf, CDFA and CEO of Prosperwell Financial.
"We as women make less money, we also live longer, but what we have going for us is we are better investors. So we need to max out our 401(k) plans, max out our Roth IRAs and make sure that we have a great allocation with our investments and a great financial plan. We need to give our kids allowances and inspire our children to be independent with their money. One, it will save us money, but, two, it'll help our kids be even more successful in their future."
3/16
Ridofranz / Getty Images/iStockphoto
3. Practice Safe Savings
No matter how much money you have, it's important to not only save it but grow it, so you can set yourself up for a better future. Make your money work for you instead of just trying to earn more by working more.
While a traditional savings account won't pay you a high interest rate, certificates of deposit are a nice alternative. However, a traditional CD will lock your money up for a certain amount of time or else you'll face a penalty fee for removing it early. One way to earn interest and keep your money flexible is a no-penalty CD. For example, a 13-month no-penalty CD can help you earn an APY of at least 2.35% with some financial institutions, and there's no penalty to withdraw your money early should you need it in the case of an emergency. You'll get a guaranteed return, and the no-penalty CD is FDIC insured, so your money is safe and available when you need it.
4/16
George Rudy / Shutterstock.com
4. Fund Your IRA, Even If You Don't Work for Pay
Some women might choose to stay home to raise children or aren't working for another reason, but those women should still be saving and growing their money however they can.
"Make sure you fund your IRA, even if you don't have earned income. A non-working spouse can make a tax-deductible contribution of $6,000 in 2019 ($7,000 if over 50) as long as the couple files a joint return, and the working spouse's income covers both contributions," said Bobbi Rebell, CFP, author of "How to Be a Financial Grownup" and host of the "Financial Grownup" podcast. "There are some nuances, so check the IRS website to confirm you are eligible."
Women and Finance: How We're Fighting the Money Myths About Us
5/16
gradyreese / Getty Images
5. Know How To Title Your Home
Sharing a home with someone is a major step. It's important to be involved in the process and know what could happen should your situation change in the future.
"Make sure your home is titled correctly to protect your interests, because it can make a big difference if there is a change in life circumstance, like becoming a widow," said Rebell.
"Many women don't realize a home could simply be put in their husband's name as the sole owner. Better options include Joint Tenancy with the right of survivorship, which means if one spouse passes away, their share goes to the surviving spouse. Another option is Tenancy in Common, which means the deceased spouse's share goes to the person(s) named in the will, or if there is no will, by state law. This is something that might be used in a second marriage so that the share of the property goes to one's children from a previous marriage. It can be relatively easy to change the title on a property, but there may be specific language needed and tax implications, so you should enlist a professional."
6/16
tommaso79 / Getty Images/iStockphoto
6. Understand the Risks When You Share Assets With Someone and Split Up
"A separation of marriage is also a separation of finances. For women going through a divorce, it's imperative to protect your financial health," said Nancy Fitzgerald, CEO of iLendingDIRECT. "As long as you and your ex-spouse are both on your major investments, like your home mortgage or auto loans, you're both responsible for those payments. If your former partner misses a payment or defaults on the loan, your credit score can take a massive hit, and you can be left on the hook for those debts. In order to prevent this, you'll need to refinance these loans in order to remove the other person and divide your assets. The silver lining? Refinancing also comes with the opportunity to get a better interest rate and monthly payment, so you might be able to save significant money during the process to put toward savings or even your divorce legal fees."
7/16
mimagephotography / Shutterstock.com
7. Don't Take a Back Seat
You shouldn't be taking a passive role in how and where your personal or family's money is invested, said Michele Lee Fine, RICP, president and founder of Cornerstone Wealth Advisory, LLC.
"Ask questions, even if it's 'not your thing' … and if you don't know what questions to ask, educate yourself enough to be informed to know what to ask. You should understand, be comfortable and confident with the short-term and long-term strategy of how your money is invested. If it isn't clear, continue to ask for clarification. Is the current positioning or portfolio aligned with your specific goals, concerns and objectives? Oftentimes it's not, and there will be an inevitable failure in that handling of money."
It's especially important for women to be involved in their finances should they find themselves in a financially abusive relationship. The abuse can occur in subtle or obvious ways, but the more you know and are in control of your money, the easier it will be to remove yourself from this situation.
8/16
kate_sept2004 / Getty Images
8. Get Organized
"It's important to have a system that keeps you organized," added Fine. "Whether [or not] you are the primary one in your home that handles the finances, you must take an active role in having a secure system that will keep track of and organize all of your important documents for future reference such as copies of tax returns, passports, birth certificates, Wills, Trusts, business agreements, title/deeds to homes, etc. A good financial advisor or planner can help you organize all of this and establish a digital, secure system for you to be aware of everything you have for a best-case or worst-case scenario."
Part of getting organized can involve making sure your savings are making you money and not just sitting there. By using a no-penalty CD, you can grow your money without risking fees if you need that money sooner than you planned. While today's financial environment can be uncertain at times, you can stay organized and on top of your money by taking advantage of a guaranteed rate that keeps your money flexible.
9/16
filadendron / Getty Images
9. Understand Your Social Security Options
Women who stayed home to raise children or who earned significantly less than their husbands may be entitled to a Social Security benefit equal to half of their husband's benefit. Depending on the situation, this can be significantly higher than the benefit they would be entitled to based on their own earnings record. This is true for women who are married or divorced, although it depends on various factors. Widows may be entitled to their late husband's entire benefit.
"A hidden benefit for non-working divorced spouses that most are unaware of is that they may be entitled to a spousal Social Security benefit in the future," said Fine. "A divorced spouse who is at least 62 years old and was previously married for at least 10 years may receive Social Security retirement or disability benefits on their ex-spouse's income record as long as they're currently unmarried. The value of the benefit for a divorced spouse is equal to one-half of their ex-spouse's full retirement amount (or disability benefit) if you start receiving benefits at your full retirement age. You may also be entitled to a benefit even if your ex-spouse is still working or a survivor benefit if they've died."
10/16
pixdeluxe / Getty Images
10. Update Your Insurance Policies
If your marital situation changes, pay attention to your insurance policies. "After a divorce, one of the first things you should take care of is updating your insurance policies," said Jacob Dayan, CEO of Community Tax. "This includes life, auto, home and any other coverages you may have. When it comes to auto or home policies, make sure that you are not paying higher premiums that you no longer own or that your spouse may have received in the divorce."
Make sure your beneficiaries are up to date as well. You probably don't want your life insurance being paid out to your ex-husband instead of your children.
11/16
PeopleImages / Getty Images
11. Know How To Negotiate
"Women make 18% less than men. That means a woman has $82 to save or spend, and the guy next to her has $100 to do the same," said Debra Brennan Tagg, CFP and president of Brennan Financial Services. "One way to [close that gap] is to ask for more money." To do this, Tagg listed these five steps she recommends you do to become a better negotiator:
Know your facts: Research what others in your company are making and what others outside of your company in your same position are making. Ask when decisions about raises are made about budgeting and salaries, and schedule a meeting with your supervisor before those decisions are made.
Be clear about what you are asking for: If making more money is important to you, then make that very clear to your employer. If what you really need is flexibility in your schedule, ask for it. Not everybody in the world wants the highest salary or the biggest title, but they do want to achieve their life goals.
Stay in control of the message: There is a strategy in negotiation called anchoring. When you throw an anchor, the ship will move around some but will hover right over the anchor. Anchor the conversation in a bigger number/ask than you are getting or would expect. It's entirely possible — and maybe even right — for you to be turned down. Which leads to No. 4.
No is the beginning of yes: Don't let a "no" in the first five minutes of a meeting stop you. Ask why the answer was no. Think deeply about how the answers affect your request, and use that to continue the negotiation. Believe in yes and then work to a version of yes that you can accept.
Commit to your offer: This aligns with how to find a "version of yes you can accept." If you go into the negotiation thinking, "this company needs to recognize how useful I am by paying me more, or I'm going to leave," then you need to be ready to leave.
12/16
EpicStockMedia / Shutterstock.com
12. Understand Your Level of Financial Independence
There are different levels of financial independence, and it's important to understand which level you are at, and where you would like to be. Byron Tully, author of "Old Money, New Woman: How To Manage Your Money and Your Life" offers these definitions:
Minimum Financial Independence: You have enough money to pay your bills most of the time, but if you lose your job, you're in trouble.
Intermediate Financial Independence: You could lose your job and be okay for three to six months, maybe a year, but not much longer.
Maximum Financial Independence: You are able to live off your investments and cash on hand for a lifetime without worry and without changing your lifestyle. Your job, if you have one, is something you love doing, regardless of the money it generates.
"Once [you] understand these three levels of financial independence, [you] can assess where [you] are and what [you] need to do to get to the next level," said Tully.
One way to grow your financial independence is to increase your savings. If you want to be more prepared should an emergency like a job loss hit you or if you're planning a vacation, a wedding or another big life moment, consider a no-penalty CD. You'll be able to take advantage of a high interest rate while keeping your money easy to access without a fee if you withdraw it before the CD term is up.
13/16
recep-bg / Getty Images
13. Don't Make Decisions During an Emotional Time
"If you're going through a divorce, take care of the children first, then get the money settled," said Tully. "Do not make investment decisions immediately. Sit on the cash. Sit on your assets. Let the emotions pass (as much as they can), and then, 6 months later, look at your financial situation, goals, and investment strategy through more objective eyes.
"The same thing goes for women who are widowed. Take care of yourself. Honor your partner's wishes as fully as you can. Then honor yourself: take the time you need in order to grieve, get some perspective, and then look at how your money fits into your new life.
"In both cases, being widowed or divorced, put the brakes on the (hopefully) well-intentioned agendas of children, investment advisors, and attorneys: just take care of what needs to be taken care of, in a timely fashion, and no more. Take it one step at a time, one day at a time, even one hour at a time, during this difficult period.
"Be strong enough to say, 'I'm not dealing with that right now. I'll look at it 3 months from now.' Doing this will make the loss manageable, the pain more bearable, and the future more acceptable."
14/16
sashafolly / Shutterstock.com
14. Look At the Big Picture
If you want to know where you stand now to plan for where you want to be in the future, you've simply got to go over everything.
"Everyone should take a comprehensive view of their financial lives," said Doyle. "In addition to your emergency fund, look at all financial accounts to determine how liquid, or easily accessible they are. Money invested for retirement or the children's education may hold liquid assets, but the accounts themselves are not liquid. Whether you're using your company's 401(k) or a no-penalty CD that provides you with more financial freedom, you want to know where you and your family are putting your money and if you can or should access it when needed. And you'll want to know how easily you can access those funds. With a no-penalty CD, you'll take away the stress of fees if you aren't able to keep your money in for the full term, but you'll still be making the wise decision to earn interest on that money.
And then you'll also want to examine where your spending money is going.
"Take a close look at your non-essential expenses or 'wants.' These are often tied to lifestyle choices. Reducing non-essential outlays will free up cash you can use to pay down debt, shore up emergency fund reserves and save for retirement."
15/16
Txema Gerardo / Shutterstock.com
15. Set Goals and Track Your Progress
Patti B. Black, a CFP at Bridgeworth, a wealth management firm in Alabama, offers these tips for setting goals:
Articulate the "why" behind saving money. Don't just say, "I'm saving for college." Instead, say, "I'm saving for college because I don't want my kids to have burdensome student loan debt."
Find a picture of something to represent your goal and put it around your credit card/debit card so you see it each time you make a purchase. If you're doing online shopping, you could make that same picture your screen saver.
Share your goal with someone else to help you stay accountable.
Schedule time on your calendar to monitor your progress on your financial goals. When you make progress, celebrate with a healthy treat — not buying something!
16/16
agrobacter / Getty Images
16. Get Started Whether It's the 'Right' Time or Not
"There may never be the 'right' time to start owning your financial health, opening an investment account, or implementing a budget," said Brittan Leiser, founder of AdvisHer: The Financial Resource for the Modern Woman. "However, the key to becoming a successful investor is to simply get started with what you have, where you are. Time is such a key ingredient when it comes to investing and building wealth — don't miss out on key earning windows just because you were busy waiting for the 'right' time."
Keep reading to look at the incredible ways women's finances have changed over the last 100 years.
More on Saving Money
About the Author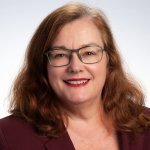 Karen Doyle is a personal finance writer with over 20 years' experience writing about investments, money management and financial planning. Her work has appeared on numerous news and finance
websites including GOBankingRates, Yahoo! Finance, MSN, USA Today, CNBC, Equifax.com, and more.