What Could You Do With $1 Billion?

6 min Read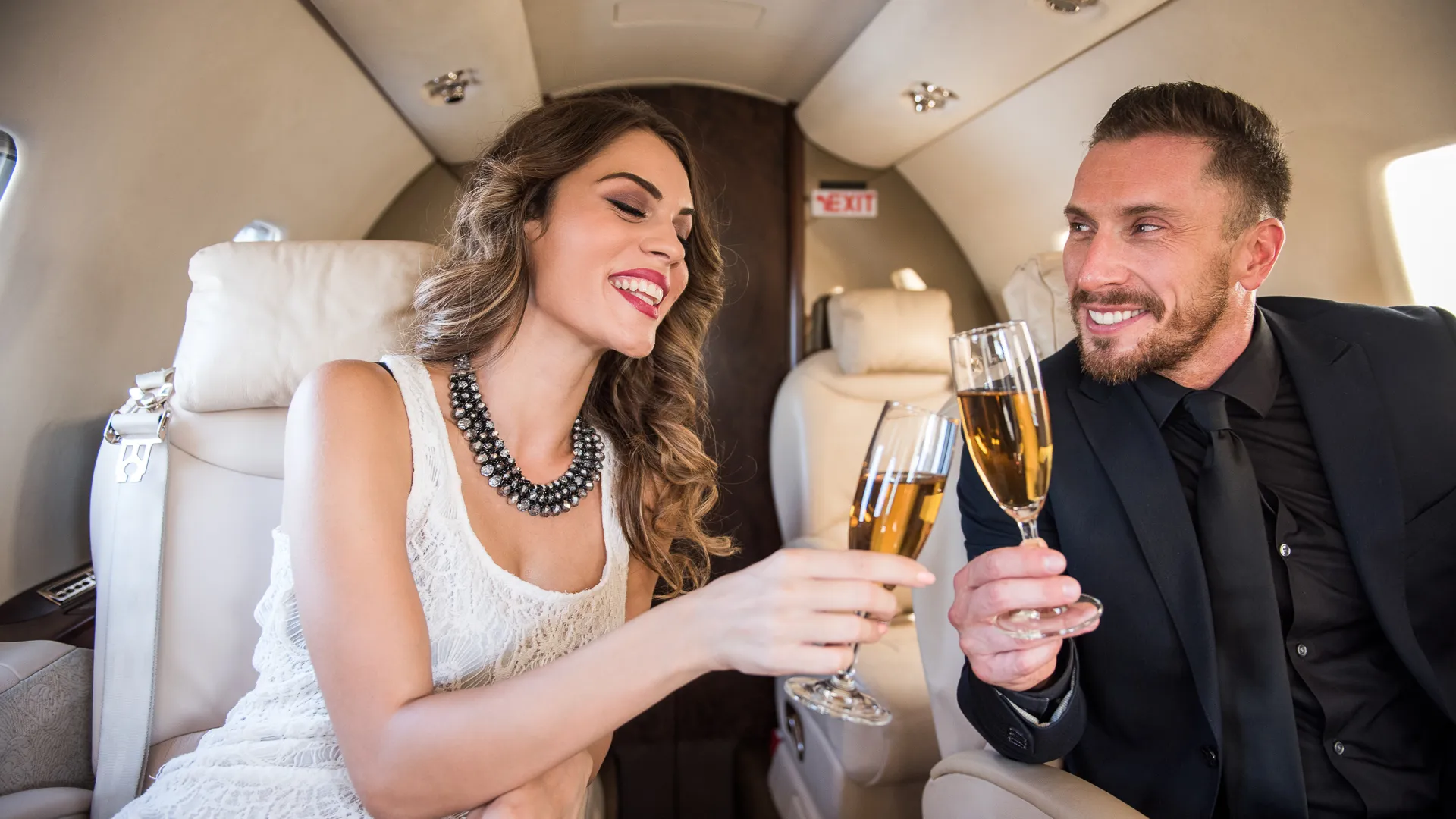 Who wants to be a billionaire? Everybody. It's not hard to get lost daydreaming about what you would do if you suddenly found yourself with a billion dollars. Suppose you won the lottery, sold a company or made amends with a long-lost relative who randomly left you their entire estate. With a billion dollars now in your bank account, there isn't too much that's beyond your budget. You can drive the nicest cars and live comfortably in even the most expensive countries in the world.
From the luxurious to the unusual, here are a few things you can buy as a billionaire.
Make Your Money Work for You
The Koenigsegg CCXR Trevita
Why buy a normal car when you could afford the most expensive new car on the market? Google indicates that would be the Koenigsegg CCXR Trevita, the priciest street-legal production car available today.
It has a sticker price of $4.8 million, partially because its exterior is finished with resin that is impregnated with diamond dust. It's also fast. With a 1,004-horsepower engine, you'll get to the bank and back before you know it.
The Miami Marlins
If you've always wanted to own a sports franchise, you could use your billion dollars to buy the Miami Marlins baseball team, valued at $940 million. You'd have a little left over, so you could use that $60 million to buy 9,600,000 hot dogs at Marlins Park.
Diamonds, Obviously
For jewelry lovers, a sudden windfall might have you dreaming of diamonds. The most precious gem in the world, diamonds are the epitome of indulgence and luxury. The most expensive diamond ever sold was the 59.6-carat "Pink Star," which fetched $71 million at an auction.
Several other diamonds have been sold in the $40 million to $50 million price range, including the Oppenheimer Blue Diamond and the Graff Vivid Pink Diamond. With a billion dollars, you could collect them all.
0.13% of Apple Inc.
Perhaps you'd want to buy stock in the world's biggest company. You could certainly do that, but since Apple's market capitalization is $793.84 billion as of September 2017, you would own less than 0.13 percent of the tech behemoth for your billion-dollar investment. Ouch.
Two Airbus A380s
The Airbus A380 is the world's largest passenger jet, and with your billion-dollar budget, you can buy two. The plane has two levels, a 262-foot wingspan and a length of 239 feet. It can hold up to 853 passengers, so bring your friends.
The Airbus A380 is currently used by Emirates, Singapore Airlines and British Airways. Selling at $436.9 million per plane, your pretax bill comes to $873.8 million — not including a 6 percent sales tax — which brings your bill to just over $926 million. You'd have $73 million left over for pilots, fuel and peanuts.
Make Your Money Work for You
Lanai Island, Hawaii
The sparsely populated island of Lanai has about 140 square miles, one small town of 3,000 people and only two landowners. Larry Ellison owns 98 percent, and the state of Florida owns the remaining two percent.
Ellison has transformed the island's Four Seasons hotel into a magnet for vacationing wealthy people. Forbes reported that estimates of the island's value have been close to half a billion dollars, so it's well within your billionaire budget, but because Ellison owns 98 percent of the island, you might have a hard time convincing him to sell it.
Bookmark This: 11 Travel Tours Only the Extremely Wealthy Can Afford
Yachts on Yachts
Even a billionaire has limits, and when you hit the open water, you'll find that your billion-dollar budget can't buy the world's most expensive yacht — the $1.9 billion Eclipse. But, settling for the $600 million Dilbar or the $400 million Azzam isn't a bad second option.
The Azzam is almost 600 feet long and carries a crew of 60. It also has a bulletproof owner's suite and a missile defense system, in case you're a little more high-maintenance.

A Yearlong Stay at the Hotel President Wilson
If you're not quite ready to put down roots in one spot, you could use your wealth to rent out the world's most expensive hotel. At $80,000 per night, you could spend a year in the presidential suite at the Hotel President Wilson for under $30 million. The suite has 12 bedrooms, 12 baths, a Steinway grand piano and an in-suite fitness area.
Don't Miss: The Most Expensive Presidential Suites in America
A Player Transfer
In soccer, players generally aren't traded for other players — instead, clubs wishing to acquire a player's services pay a transfer fee to the selling team. In 2017, Paris-St. Germain paid the highest transfer fees ever recorded, purchasing Neymar from Barcelona for $263 million. Afterward, they signed Neymar to a five-year, $350 million contract, making the total outlay for his services over $600 million.
Make Your Money Work for You
World-Class Wine and Dine
No need to look for the best taco Tuesday deals when you've got three commas in your net worth. Grand Velas Los Cabos Resort lists a $25,000 Kobe beef taco. The dish includes caviar and black truffle brie cheese wrapped in a tortilla with gold flakes baked in. If you're looking for the most expensive wine to pair it with, that would be a bottle of the 1907 Heidsieck, which sold for $275,000 — about $55,000 per glass.
A Walk To Remember … in Space
If you've ever been jealous of a co-worker for the awesome vacation he's chatting about at the water cooler, this is your shot to outdo him. Space Adventures offers regular people the chance to not only visit the International Space Station but also take a 90-minute spacewalk. All you need is $35 million.
Angry Birds
Although you might not be familiar with Rovio Entertainment, you've probably played or at least heard of its flagship game, Angry Birds. Since its release in 2009, the game has been downloaded over 3.4 billion times. Now, the company is looking to go public and has set target sales prices between $12.20 and $12.30 per share. That puts the company at a value between $950 million and $1.1 billion — right within your price range.
Up Next: What $1, $10, $100 Can Buy You Around the World
Karen Doyle contributed to the reporting for this article.
About the Author