Etiquette Rules You Need To Know if You're Ordering Gifts Online
Don't commit a holiday gifting faux pas.
Be Sure To Select the Gift Receipt Option
Keep in mind that online orders ship with an enclosed receipt. If you're sending someone a gift, be sure to indicate that the package is a gift so a gift receipt is included rather than a standard receipt with prices.
2/5
dusanpetkovic / Getty Images/iStockphoto
Spring For the Gift Wrap
Some retailers offer a gift wrap option at checkout. This may cost you a few extra bucks, but it's worth it for the presentation. If this is not an option and you are sending gifts to a child, be sure to let the parent or guardian know that your gift will be arriving unwrapped so they have the opportunity to wrap it before presenting it to the child if they so choose.
Make Gift Cards More Personal With a Note
Sending an e-gift card to someone's favorite retailer or restaurant is an easy gift, but it can seem impersonal. If there's a way to attach a note to the purchase, be sure to explain why you thought it would be the perfect gift for them. If this is not an option, consider sending them an email or card separately to give your gift a more personal touch.
Options: Where To Get Unique Holiday Gifts Without Leaving Your House
4/5
michaelpuche / Getty Images/iStockphoto
Be Cautious About Sending Perishable Items
If you're sending something perishable, be mindful that delivery time eats into shelf life. If you order food directly from a retailer or restaurant, they should package it appropriately (i.e., pack it in ice if needed), but you should avoid sending anything that needs to be refrigerated on its own.
5/5
adriaticfoto / Shutterstock.com
Pay Attention to Shipping Dates
Many Americans will be doing their holiday shopping online this year, which means there might be more shipping delays than usual. Send gifts as early as possible to avoid delays. Some retailers list their deadlines for holiday delivery on their websites, so be sure to keep these deadlines in mind before placing an order.
More From GOBankingRates
About the Author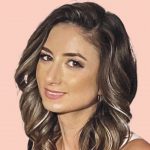 Gabrielle joined GOBankingRates in 2017 and brings with her a decade of experience in the journalism industry. Before joining the team, she was a staff writer-reporter for People Magazine and People.com. Her work has also appeared on E! Online, Us Weekly, Patch, Sweety High and Discover Los Angeles, and she has been featured on "Good Morning America" as a celebrity news expert.