Online Holiday Shopping Sales Expected To Shatter Records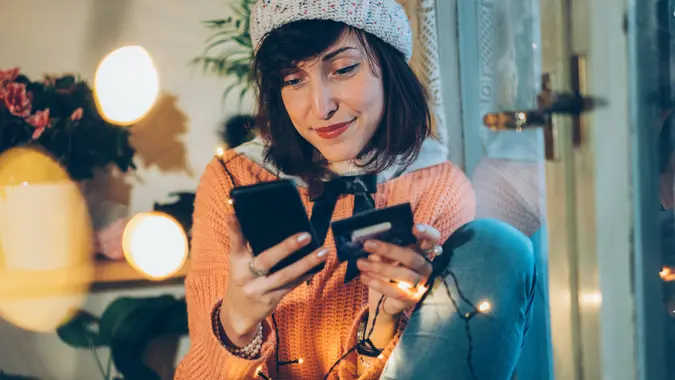 filadendron / Getty Images/iStockphoto
E-commerce was already flourishing before the pandemic, but COVID-19 — and the stay-at-home orders it prompted — have given online retail something like an overnight growth spurt. According to a new Adobe Analytics report, online holiday shopping will see a 33% year-over-year increase. Parts of the country enduring pandemic-related lockdowns will see an even larger increase of 47%, the report predicted. 
In keeping with tradition, Black Friday and Cyber Monday will continue to drive online sales, and you can expect a spike there, too, with a 39% and 35% year-over-year increase, respectively. Buying online and picking up in store is also seeing a boost in consumer interest, with roughly 50% of sales at retailers that offer the service taking place this way ahead of the holidays. Additionally, as savings-focused sites like DealNews have already noted, you'll see longer, more drawn-out sales events as Cyber Week stretches into more of a "Cyber Month," spreading from November into December. Lastly, rather than literal doorbuster deals, you'll see retailers encouraging social distancing. The idea of waiting in line in the cold during a pandemic sounds not terribly appealing, so one can see how even this aspect, too, will drive up interest in online shopping. 
Adobe Analytics made these predictions using artificial intelligence and machine-learning technology to analyze over 1 trillion visits to U.S retailers and 100 million SKUs from 80 of the largest retailers.
Keep reading to find out other ways shopping will be changing this year.
More From GOBankingRates
Make Your Money Work for You
Make Your Money Work for You