20 Life-Changing Trips That Are Worth the Cost

9 min Read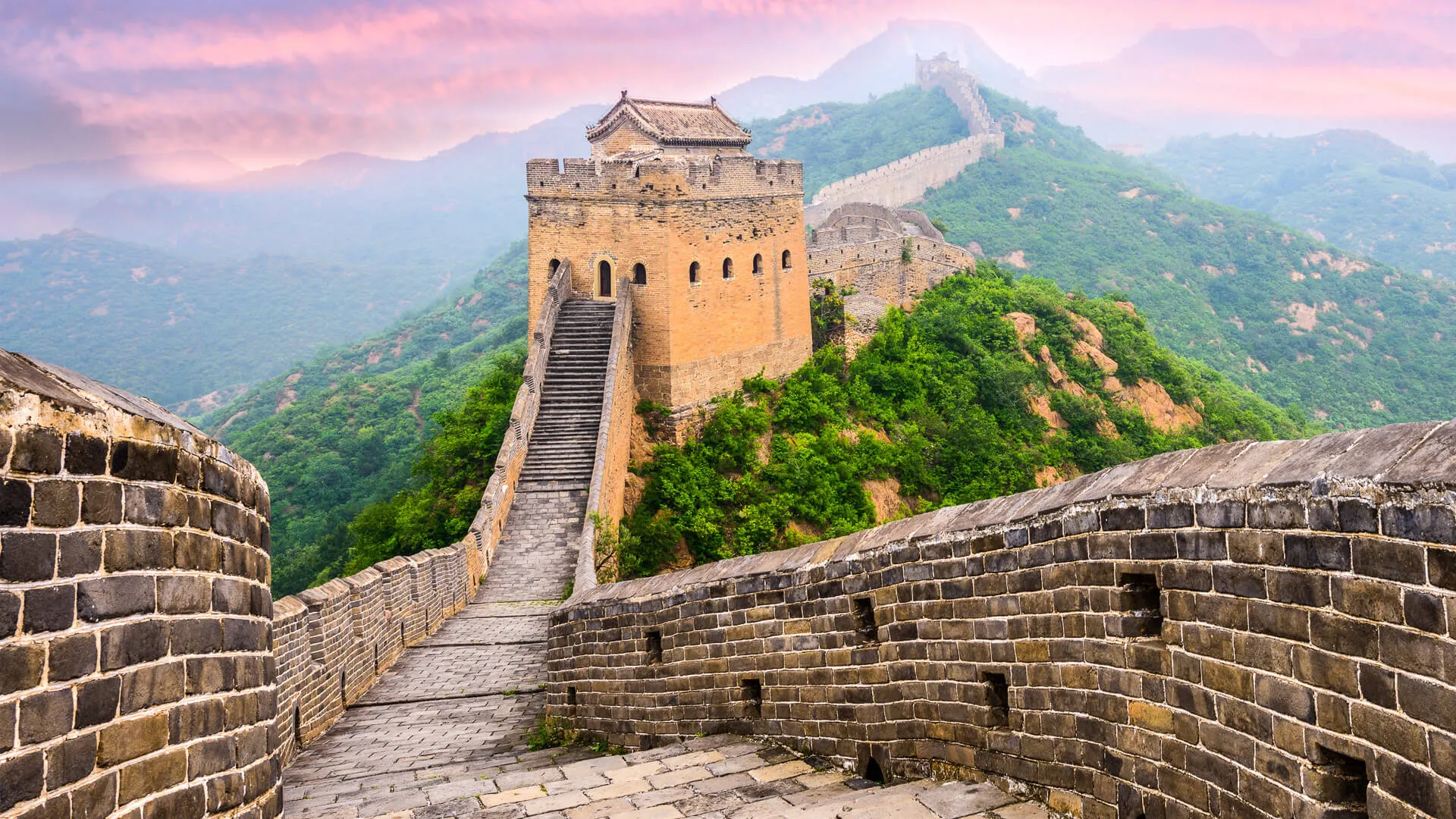 From the snow-covered Alps to the exotic landscapes of East Africa, adventure awaits you — if you can afford it.
If you've been racking up vacation hours and want to travel solo, venture out with the family or go on that perfect honeymoon, know that there is a glut of pricey — but unforgettable — options available.
Click through and check out these trips that will change your life.
Last updated: Jan. 23, 2019
Make Your Money Work for You
Thailand and Myanmar Tour
Price: From $1,775 for a 13-day, 12-night tour
Escape to exotic lands on a 13-day excursion to an ancient kingdom in Southeast Asia. You'll arrive in Bangkok, where you will have day after day of adventure, such as seeing the Summer Palace and the Golden Buddha, riding on an elephant and traveling the river on a bamboo raft.
From Thailand, travel to Myanmar, where the journey is highlighted by a trip to Bagan. More than 3,000 ancient temples stand in Bagan.
Rail Tour of Switzerland
Price: From $730 for a two-day, three-night tour
Explore the Swiss Alps aboard the Glacier Express, a train that connects the St. Moritz and Zermatt mountain resorts.
This is a beautiful, first-class rail tour, and you can stay at both the St. Moritz and Zermatt resorts during your trip. It's one of the best ways to see the Swiss Alps from a fresh perspective.
Antarctica Exploration
Price: 14 days for approximately $14,170 to $29,490
One of the last great frontiers on Earth, the White Continent is remote, rugged and untamed. It's also a window into the wilderness and a place to see stunning landscapes, penguins, whales and glaciers as you live aboard a small ship with like-minded National Geographic explorers.
You'll have the chance to kayak, hike, cross-country ski and snowshoe on a continent only the most intrepid travelers dare to visit.
Great Barrier Reef Excursion
Price: From $3,099 for five nights
If you're looking for trip ideas near the water or just need an excuse to get to the coast, plan a multiday adventure to the Great Barrier Reef in Australia. Head to the Whitsundays Islands, where you'll stay at the luxury resort Qualia on Hamilton Island, cruise the surrounding islands and enjoy spa treatments.
Make Your Money Work for You
Northern Lights in Iceland
Price: approximately $4,507 for a three-day, two-night partially guided tour
When you want to drop off the grid for a few days, fly to Iceland to experience the northern lights. Iceland is one of the world's last relics of the ice age and has clear night skies for ultimate stargazing.
Take a guided jeep tour to Reykjanes Peninsula and Lake Kleifarvatn, enjoy a drink in the lively city of Reykjavik and then dip into geothermal pools.
East Africa Safari Adventure
Price: approximately $7,000 for a seven-night beach and safari package
Escape to Baraza, Zanzibar's most exclusive boutique resort, to indulge in a luxury beach and safari adventure.
You'll spend five nights at this fully inclusive resort before journeying to the Serengeti for game drives and two nights at the luxuriously modern Safari Lodge. As a bonus, your open-air sundeck offers a view of the plains and any creatures that might be passing in the night.
Peru and Machu Picchu Tour
Price: approximately $280 to $1,000 or more per day for five-star accommodations, based on your selections
Trek through Lima and Cusco as you sample Peruvian food on a 10-day tour. Relax by the waters of Lake Titicaca and learn about the Incan Empire. Visit Machu Picchu and venture into the Sacred Valley to discover even more ancient sites.
Souks of Morocco Shopping Tour
Price: approximately $3,500 for a 10-day tour
Shop the famous Morocco souks in Marrakech, Ouarzazate and Fes to haggle on leather and silk goods, blankets, pottery and tasty treats. As a bonus, you can take a private tour to old medinas and more.
Egyptian Pyramids Exploration
Price: From $4,055 for an eight-day tour
Cruise the Nile River and explore the Old Kingdom with an Egyptologist by your side. This is your chance to walk in the footsteps of pharaohs and dine on regional cuisine. You'll take walking tours and spend a few nights aboard the luxurious Nile Adventurer cruise.
Make Your Money Work for You
Monarch Butterfly Migration in Mexico
Price: From $3,295 for a six-day adventure package
Don't miss the chance to witness the migration of millions of butterflies in Mexico from January through March.
Monarch butterflies make their way to Central Mexico's highlands and forests to congregate for the winter months. Tour packages include a trip to Mexican mountain villages and excursions on horseback to forest groves.
Patagonia in South America
Price: 10 days for approximately $8,795
The southernmost tip of South America, Patagonia encompasses both Chile and Argentina. The vast wilderness is made of multiple national parks, featuring towering mountain ranges and icy glaciers just begging to be explored. You'll hike, bike and kayak while constantly being reminded just how small you are — and how vast Mother Nature can be.
Rainforest Getaway in Fiji
Price: approximately $300 to $1,000 or more per day for five-star accommodations, based on your selections
Get away for two weeks to explore colonial towns, discover turtle nests and trek through rainforest rich with flora and fauna on the island of Fiji.
Unpack your bags and settle into an overwater bungalow to watch marine life through a glass floor. Hike national parks and climb the 200-foot dunes of Sigatoka Sand Dunes National Park. Go scuba diving and snorkeling, and relax at the Savusavu Hot Springs for your perfect island getaway.
Sedona Adventure Hotel Package
Price: From $2,499 approximately for a four-day, three-night adventure package
Arizona red rocks and wildlife are the perfect backdrop to this four-day getaway. Stay at the luxurious Sedona Rouge Hotel & Spa and enjoy spa treatments, guided hikes and a behind-the-scenes look at Out of Africa Wildlife Park. Take a tour of a vortex location, and taste fine wines and cheeses.
For an added cost, you can paraglide above the Sedona red rocks or enjoy a private flight to experience the Grand Canyon.
Make Your Money Work for You
Japanese Alps Tour
Price: approximately $450 to $1,000 or more per day for five-star accommodations, based on your selections
Majestic mountain ranges, as well as hiking and biking trails, await you in Japan. See Tokyo, the mountain city Matsumoto, Takayama and Kyoto on a 10-day tour of the country.
Embark on biking tours, taste local cuisine and learn about Japan's rich history and cultural traditions. Don't miss the Takayama Festival Floats Museum, where you can see magnificent floats that date back to the Edo period. Before dinner, soak in an indoor or outdoor bath to relax.
Brazil and Amazon Rainforest Adventure
Price: approximately $9,730 for a 13-day tour
Jet off for a 13-day adventure in Brazil to trek through Rio de Janeiro and the Amazon rainforest. You'll find plenty of opportunities to shop and enjoy local nightlife.
Spend part of your time trekking through the Amazonian wilderness aboard a cruise. Dine under the stars on traditional Brazilian barbecue, and take a helicopter ride over Iguazu Falls to take in breathtaking views of the water.
London and Paris
Price: approximately $7,995 for a 7-day tour
Two of the most popular travel destinations on the planet, England and France are the place to immerse yourself in traditional European luxury. CNN called London the world's greatest city, while France is a mecca for fashionistas, foodies and culture vultures. You'll hop between palaces and castles, sojourn down the Thames and see iconic sights such as the Louvre as you take in the sights and sounds of life across the pond.
Everest Basecamp Trek
Price: Starts at $1,529 for a 15-day journey
A trip to Nepal tests you in every sense of the word. A strenuous 12-day hike to the edge of the earth, this high-altitude journey is meant for only for the most intrepid explorers who can handle trekking four to eight hours a day. You'll brave one of the deadliest airports in the world, Lukla, before challenging yourself to summit the mighty and daunting Himalayas. It's a personal journey of growth and fulfillment — and worth every penny.
Make Your Money Work for You
China Highlights
Price: approximately $1,240 for a 9-day trip
This taste of China will take you across the country from Shanghai to Beijing. You'll take in iconic attractions such as the Terracotta Warriors and the Great Wall, learning how ancient traditions mesh with modern culture from the Forbidden City and beyond. A chance to explore one of the world's earliest civilizations, it's a history lesson brought to life.
Gardenia Villa in Bali
Price: From approximately $799 per night, double occupancy, at the St. Regis Bali Resort
The ultimate "Eat, Pray, Love" vacation, Bali is the place to fall off the grid for a very long time. The world's greatest travel destination, according to TripAdvisor, Bali has beautiful beaches, lush vegetation and dazzling rice terraces to make your experience as exotic as it is spiritual. The temples are mesmerizing, the waterfalls are powerful, and the culture is vibrant.
Galapagos Islands
Price: Cruises start at approximately $2,035 for an 8-day adventure
The place to channel your inner Darwin, the Galapagos is a place to see incredible animals in the wild. From penguins to giant tortoises, large majorities of the endemic species are found nowhere else on earth. A national park and a UNESCO World Heritage site, the Galapagos is one of the most important ecotourism locations on the planet. A naturalist must accompany all visitors to protect and preserve the delicate ecosystem, so you'll feel like a true scientist.
More on Travel:
Pricing is accurate as of March 4, 2018, and subject to change due to availability and scheduling. Costs are per person, unless otherwise indicated, and do not include airfare.
Lauren Monitz contributed to the reporting for this article.
About the Author