30 Most Affordable Last-Minute Summer Vacation Ideas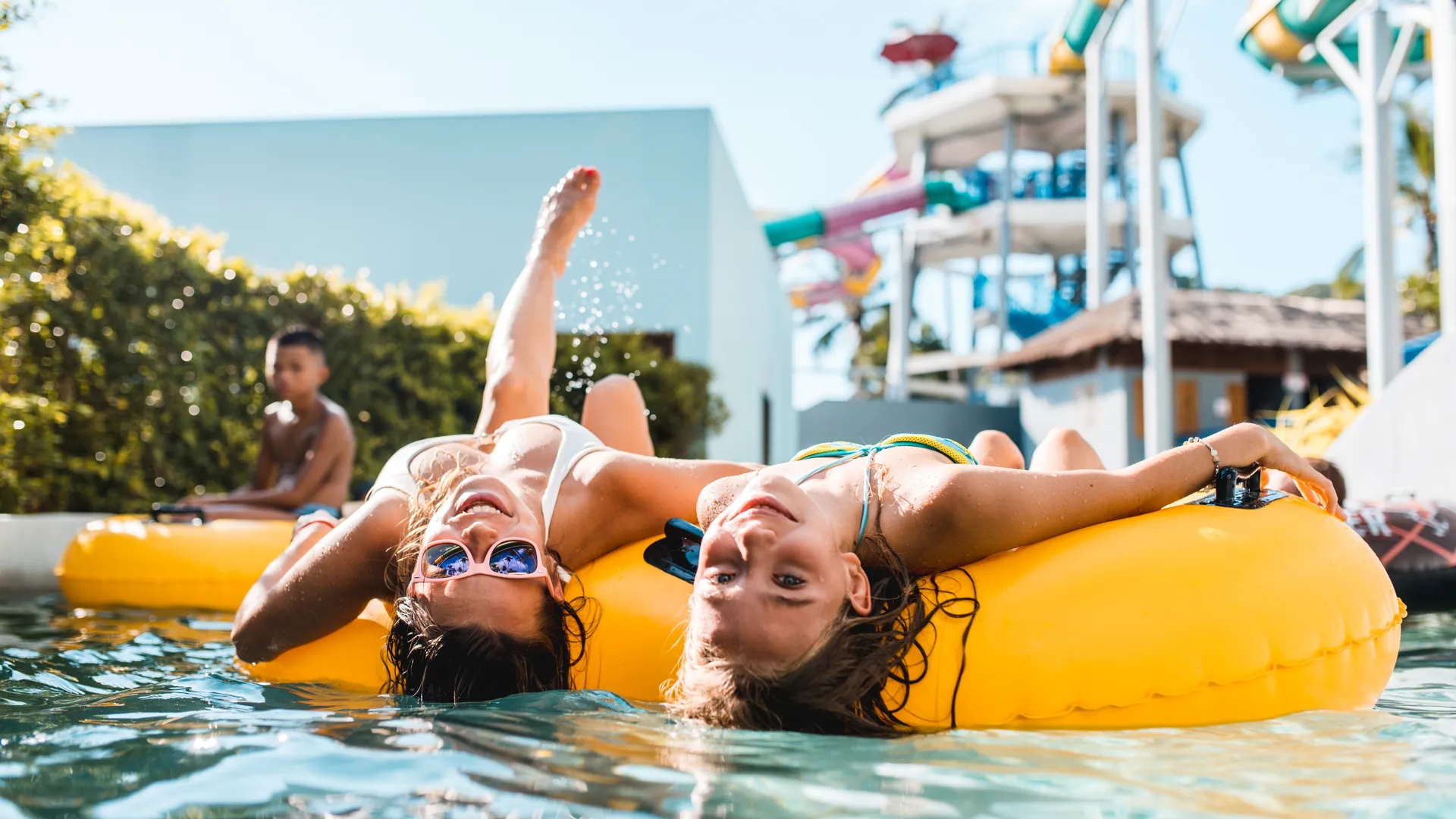 Many of us have waited until the very last minute to make summer vacation plans. If not properly researched and budgeted, this can often turn into a costly and unnecessarily stressful experience. But, last-minute trips don't have to be that way. While reasonably priced big cities like Las Vegas and Orlando, Florida, are always in the cards when it comes to travel, you can just as easily book an affordable summer trip right now by looking at smaller, non-touristy destinations in the U.S. On top of reducing travel costs, you'll avoid the large crowds and long lines that often come with the busy summer travel season.
GOBankingRates analyzed data from 85 cities across the U.S. to determine the 30 most affordable last-minute summer vacation destinations. For each city, the study looked at the average hotel price per night, meal costs and round-trip local transportation costs for two people over the course of a seven-night stay. It turns out these are the best vacation cities for your wallet.
Data is accurate as of May 6, 2019 and is subject to change.
30. Greenville, South Carolina
Greenville, South Carolina, is located close to the foothills of the Blue Ridge Mountains and might be the "next major food destination," according to the New York Times. The city is the least affordable on this list with an average weekly cost of $1,374, and it's the eighth-most expensive city for hotels with an average price of $74 per night.
The town is bursting with outdoor activities. If you love to explore nature, try the Prisma Health Swamp Rabbit Trail. The 22-mile trail network runs along the Reedy River and is a great free activity to walk and bike. If walking a trail isn't your speed, opt for a brewery tour. The Brewery Experience has an "Afternoon Delight" tour on Saturdays where beer enthusiasts can sample local lagers and ales.
Make Your Money Work for You
29. Bangor, Maine
Known as the "Queen City of Maine," Bangor is yet another small town with big-city attractions. The city is just a drive away from some of Maine's most popular natural attractions, like the Maine Highlands. Bangor is full of rich outdoor adventures. From biking and hiking to whitewater rafting and whale watching, this city has it all. Be sure to bring a camera with you to capture all of the scenic beauty. 
Know that this small town isn't on the cheaper side. The average cost for a hotel per night is $93.67 — the most expensive on this list. However, it does have the fifth-cheapest cost of meals per day among all of the cities in this study.
28. Biloxi, Mississippi
Biloxi probably isn't the first city that pops into your head when you think about summer vacation. However, this Southern city is known for its casino presence, seafood and American Confederate history, and it's a great place for those interested in learning more about the South. Popular tourist attractions include the historic Beauvoir — the former home of Jefferson Davis — as well as Beau Rivage Casino and Ship Island.
Biloxi is the third-most expensive city in cost per day at $193.33, and it sits right in the middle for food costs at $98 per day. Try visiting the Maritime & Seafood Industry Museum if you're interested in learning about how your seafood gets to your plate.
Make Your Money Work for You
27. Salt Lake City
Salt Lake City — known as the headquarters of the Church of Jesus Christ of Latter-Day Saints — is full of historic attractions that won't hurt your last-minute summer trip budget. For lower-cost activities, check out Temple Square and the International Peace Gardens at Jordan Park, both of which offer free activities. However, getting around town is going to cost you. Salt Lake City is the second-most expensive city for public transit on this list with an average round-trip cost of $20 for two people. 
26. Las Vegas
From its buzzing nightlife to its vibrant street lights, Sin City is the place to gamble, party and have all kinds of questionable fun. But don't be fooled by the brightly lit casinos on every block — you can definitely have an affordable time in Las Vegas.
Tourists can walk the Strip for free to catch a view of all of the hotels, casinos, gift shops and street activities. If you're looking to do something a little more grand, head to one of the seven Cirque Du Soleil shows in Las Vegas. And foodies should be sure to save up for this trip — Vegas is tied with three other cities for the second-most expensive estimated meal costs for two per day at $110.
25. Tampa, Florida
Tampa is the place to visit if you love nice and toasty weather. Located on Florida's Gulf Coast, Tampa Bay is "Florida's most diverse travel destination," according to the city's tourism website. Tampa has an expansive culinary scene that will definitely amp up any foodie's taste buds. Try the highly reviewed La Teresita Cafe for some flavorful and inexpensive Cuban cuisine.
Looking for a way to gain entry into multiple attractions on a budget? Well, a CityPASS ticket grants you access to five different Tampa Bay attractions, like Busch Gardens and Clearwater Marine Aquarium. Tickets for adults are $109 and $99 for children. The ticket is good for nine consecutive days of use and grants you expedited entry at different attractions. This could help mitigate some of the other travel expenses, as Tampa comes with the sixth-highest daily spending among the cities on this list at $190.52.
Make Your Money Work for You
24. Columbus, Ohio
Columbus is one of the nation's fastest-growing cities, according to the New York Times. The city is seeking to innovate modern urban transportation with its Smart Circuit self-driving shuttles, which transport riders along the Scioto Mile in downtown Columbus. If you're booking Columbus for an inexpensive family vacation, take the Smart Circuit shuttle and visit the National Veterans Memorial and Museum on the Scioto Mile, where children under 5 are admitted free. Ohio's state capital is the seventh-most expensive city on this list for hotel costs with an average of $75.33 per night but falls in the middle for average daily meal costs at $97.
23. Gulfport, Mississippi
The second Mississippi city on this list, Gulfport is located on the state's coast and is about 30 minutes from Biloxi. Since it's the neighboring city of Biloxi, travelers can do activities in both cities to get the full Mississippian experience. For travelers interested in marine wildlife, Ocean Adventures Marine Park has dolphin encounters where attendees can meet dolphins face to face for $75, and all ticket sales go to the Institute for Marine Mammal Studies.
22. Eau Claire, Wisconsin
Located at the point where the Eau Claire and Chippewa Rivers converge, Eau Claire, Wisconsin, is the perfect place to discover Midwest indie culture. The college town is full of breweries, arts and summer music festivals like the Blue Ox Music Festival and Country Jam USA. Eau Claire and Gulfport are tied for average weekly travel costs; however, you'll spend half as much on transportation here than you would in Gulfport.
21. Rapid City, South Dakota
The gateway to the iconic Mount Rushmore, Rapid City is full of history and countless places to explore the mountainous outdoors. Try visiting Storybook Island with the kiddos for something free to do during the day, and if you're taking a trip with your beau, a romantic scenic drive on the 19-mile Spearfish Canyon Scenic Byway will surely take your breath away. Make sure you come prepared as the average daily cost is $180.67. A hotel will cost $75.67 per night, the sixth-highest price on this list.
Make Your Money Work for You
20. Orlando, Florida
Home of Walt Disney World Resort and Universal Orlando Resort, Orlando is one of the best summer vacation spots for any traveler. The city, though, has a lot to offer besides selfies with Mickey Mouse. Want to escape the crowds of Disney and get your buzz on? Try Lakeridge Winery & Vineyards in Clermont, Florida, which is only a 30-minute drive from Orlando and offers a free wine tasting tour. Make sure you don't have blurred lines when it comes to reaching for your wallet. Although Orlando has the seventh-lowest hotel cost on the list at $48.33, the city stands as the most expensive city to eat in with an average daily cost of $114.
19. Tucson, Arizona
"The Old Pueblo" is full of Native American and Spanish culture. And don't forget the scenery of the desert. Full of ecosystems like the Tohono Chul grounds and the Sonoran Desert, travelers can get off the beaten path of normalcy and explore nature. For those interested in the future of humanity, check out the University of Arizona's architectural beauty Biosphere 2, where scientists are studying the living systems of the Earth. Tuscon lands right in the middle of the list for average hotel cost per night at $62.67.
18. Lawrence, Kansas
Home to the University of Kansas and Haskell Indian Nations University, Lawrence was the center of free-state politics in the 19th century and has a history deeply rooted in political culture. Families can visit over 50 public parks, including the 72-acre Prairie Park nature preserve, Clinton State Park and Wakarusa River Valley Heritage Museum to learn more about Lawrence's important place in American history. Lawrence is in the top four cities for both the lowest cost of meals at $85 per day and public transportation at $8 for an average round-trip for two people. 
Make Your Money Work for You
17. San Antonio
San Antonio is home to the Alamo, the site of the historic 19th-century battle between Texan soldiers and the Mexican army. Visitors can also take in the 15-mile long San Antonio River Walk, located in the center of San Antonio's downtown. Filled with restaurants and shops along the San Antonio River, the River Walk is completely free to walk. Or you can take a one-way ride down the river on a GO RIO shuttle boat for $10. The city has the third-lowest daily meal cost at $84 per day, but the fourth-highest hotel cost at $82.33 per day.
16. Cincinnati
Home to Major League Baseball's first professional team, the Reds, Cincinnati might not sound like a vacation destination for some, but the city is booming with activities and history. The colorful historic Findlay Market located downtown is Ohio's oldest continuously operated public market and has over 40 indoor vendors. Consider taking a stroll through Spring Grove Cemetery, as well. It might sound a bit unusual to gracefully walk through a cemetery, but Thrillist says the resting place is "secretly … one of the prettiest places in the whole city." As far as expenses go, Cincinnati is among the least expensive cities on this list for meals at $88 per day, but it is among the top 10 most expensive hotel costs at $72.67 per night.
15. Jacksonville, Florida
Find peace while strolling on the beach through the ocean's breeze in Jacksonville. With 22 miles of beaches, plenty of options to go deep-sea fishing and the booming Cork Arts District, Jax makes for one of the best summer vacation spots on this list. The city is the seventh-cheapest hotel destination here with an average nightly cost of $48.33.
14. Boise, Idaho
Home of the historic Old Idaho Penitentiary, which was featured on the Travel Channel show "Ghost Adventures," Boise is Idaho's biggest city and capital. It is also the home of the San Inazio Basque Festival. The annual summer event celebrates Basque Country culture with local musicians, dancers and sporting events. The festival is a great way to experience Boise's multicultural community. Getting around the city on public transit won't cost you much. Round-trip tickets for two people on public transit will run you $8. The average cost of meals per day is on the pricier side at $103.50.
Make Your Money Work for You
13. Richmond, Virginia
Experience Virginia's capital like the natives do and visit one of the top gardens in the U.S., the Lewis Ginter Botanical Garden. With over 50 acres of lush garden, the site has dining, shopping and exhibits that every traveler can enjoy. If you have allergies, make sure to pack some Benadryl — and some extra cash while you're at it. Richmond competes with Jacksonville, Las Vegas and Greenville on this list for the second-most expensive city for getting grub. The average cost of meals is $110 a day for two diners.
12. Roanoke, Virginia
Tourists in Roanoke have ample opportunity to soak in the region's rich history. Visitors can learn about the lives of pioneers who migrated through the mountains to settle into the frontiers of Virginia at the Blue Ridge Institute & Museum. Or, comb through the history of the instrumental Virginia railroad system at the Virginia Museum of Transportation, and then discover the beauty within the earth at Dixie Caverns. Roanoke's hotel accommodations are fairly priced at $55.67 per night, but keep your wallet close as the daily food cost tops out at $100.
11. Colorado Springs, Colorado
Take in the natural beauty of the Garden of the Gods Park in Colorado Springs and see why the spectacular rock formations and trails earned the heavenly name. Climb the towering red rock formations with Front Range Climbing for $69 per person. Afterward, head back to town and take a foodie tour with Rocky Mountain Food Tours to explore all of the food and wine Colorado Springs has to offer. It's okay to splurge a little as Colorado Springs stands in the middle of the study for nightly hotel costs at $60.67 and daily meal costs for two at $93.
10. Morgantown, West Virginia
Enjoy the tranquility of nature during your summer vacation in Morgantown. Engulfed in forests and lush scenery, this city is the perfect place for nature aficionados. Walk the trails of West Virginia University's Core Arboretum to look for different types of wildlife, or hike up Deckers Creek Trail to find waterfalls and rock formations. Hotel costs in Morgantown average a reasonable $56.67 per night, which help make it the 10th-most affordable city in the study.
Make Your Money Work for You
9. Raleigh, North Carolina
The capital of North Carolina, Raleigh has a big-city feel with an abundance of Southern charm. Spend your time vibing out to live music as Raleigh hosts a concert nearly every day of the year at one of its many music venues, including the Coastal Credit Union Music Park at Walnut Creek, the Pour House Music Hall and Red Hat Amphitheater. Be sure to also stop by the Raleigh Beer Garden and try some of the more than 350 beers this Guinness World Record holder has on tap. Raleigh is among the 10 cheapest vacation spots on this list with hotel costs rolling in at $54.67 per night and a daily spending average of $162.67.
8. Winston-Salem, North Carolina
Winston-Salem is located in the northwest Piedmont area of North Carolina, just west of Greensboro. On top of a wide variety of attractions and historical landmarks, this Southern city also has over 45 wineries and 450 restaurants — a foodie's dream. If your taste buds are screaming for Southern soul food and your belly doesn't want to count calories, visit Sweet Potatoes in the city's arts district.
The cost of a vacation in Winston-Salem is fairly reasonable. The city is the fifth-most affordable place for hotels, with an average price of $46.67 per night. The public transportation costs roll in at $8 per round-trip for two people.
7. Branson, Missouri
A beautiful Ozark town, Branson provides tourists ample opportunities to partake in adventurous wildlife activities. Explore Marvel Cave inside of Silver Dollar City or the Lost Canyon Cave and Nature Trail to see some of the formations that are right beneath your feet. If you're looking to explore the entertainment scene, Branson has about 100 running shows, including dinner shows, magic shows, live comedy and tribute concerts. Ranking as the seventh-most affordable destination, Branson has an average nightly hotel cost of $58 and a daily cost of $158.
Make Your Money Work for You
6. Albuquerque, New Mexico
Albuquerque is known as the hot air ballooning capital of the world and is rich in Native American culture. The city is filled with historic adobe buildings, museums and shops that sell native-inspired handicrafts. Be sure to ride the Sandia Peak Aerial Tramway and take in the gorgeous views of the surrounding mountains. Albuquerque will definitely be kind to your wallet with an average nightly hotel cost of $45.33 — the fourth-cheapest on this list — and a daily spending average of $153.83.
5. Corpus Christi, Texas
When people think of Texas, they probably don't imagine beach cities. But, Corpus Christi is just as much of a beach town as any coastal city in Florida or Southern California. It's home to miles of beaches and popular tourist attractions, like the USS Lexington and Mustang Island. The city has the lowest transportation cost on this list. Round-trip tickets for two on public transportation cost $6 on average. Plus, the cost of food is the second-lowest at $83 per day.
4. Little Rock, Arkansas
Immerse yourself in Arkansas' capital city by biking the trails of Pinnacle Mountain State Park, or take a free tour of the Old State House Museum. Located downtown, the museum is the original state capitol building of Arkansas and the site of many important events in Arkansas history. Little Rock is an affordable last-minute travel option as the average hotel is the second-lowest price on this list at $43.33 per night.
3. Lexington, Kentucky
Lexington is the third-most affordable city on this list. The average hotel costs $49.67 a night, and eating expenses are a manageable $88 per day. Lexington has the same local transportation costs as Boise, Albuquerque and Winston-Salem at $8 for two people. As the Horse Capital of the World, visitors can take a trip to the local Kentucky Horse Park to see almost 50 different breeds of horses on 1,200 vibrant acres of pastures. If seeing a few stallions isn't your cup of tea, maybe bourbon is the drink for you. Discover the best bourbon flavors and immerse yourself in the state's bourbon culture on the Kentucky Bourbon Trail.
Make Your Money Work for You
2. Mobile, Alabama
Once called the "Paris of the South," Mobile is a port city on Alabama's Gulf Coast. The city is close to many unique activities; you can ride an airboat on the Mobile-Tensaw River Delta, board the USS Alabama Battleship and meet some reptile friends in Alligator Alley. The best part: These attractions will likely fit in your budget since Mobile is the second-cheapest city on this list. Just a couple of cents cheaper than Lexington, Kentucky, the average cost per day in Mobile will run you $145.63.
1. Oklahoma City
For those of you with a shoestring travel budget, Oklahoma City is the most affordable vacation spot on this list. The state capital has the lowest daily meal costs at $80 per day, the lowest hotel cost at $38 per night and the lowest cost per day at $133.04. Saving all of that money means you can spend more time enjoying free and low-cost activities. Riversport Adventures in the Boathouse District offers sky trails, zip lines and whitewater rafting, among many other land and water activities. Or stop by the Oklahoma City National Memorial & Museum, which is dedicated to the victims of the April 19, 1995, bombing. Admission to the museum is $15 for adults and $12 for children ages 6-17, but the outdoor memorial is free.
Conclusion
Now that you have a list of affordable places to book for last-minute summer vacations, be sure to maintain a flexible travel budget — especially with food costs. In this study, the costliest expense per day came from meals. Food costs can be less predictable, so make it a point to figure out how much money you can allocate to spending on food daily. Do this by researching restaurant menus within the area you're visiting. Also, plan ahead when you get to your destination and discuss splitting courses with your travel companions.
More on Travel
Methodology: GOBankingRates analyzed 85 cities across the United States to find the 30 most affordable last-minute vacation destinations. GOBankingRates used Hotels.com to find the (1) average price of a seven-night stay from June 9‌, 2019, to June 16‌, 2019, at a "hotel" or "resort" near the city center filtered for the lowest price and sourced on May 6‌, 2019. GOBankingRates then used Numbeo to find the cost of a meal at an inexpensive restaurant for one person as well as the cost of a three-course meal for two people at a mid-range restaurant. These figures were multiplied to give a (2) total meal cost per day for two people so that the vacationing pair would have two inexpensive meals and one three-course meal at a mid-range restaurant per day. GOBankingRates also used Numbeo to calculate the (3) cost of four one-way local transport tickets for two people per day. These three factors were combined to give a (4) total cost for the week. The four factors were then scored and combined to produce the final ranking, with the lower score being the more affordable option.