This Is the Best US City for Saving Money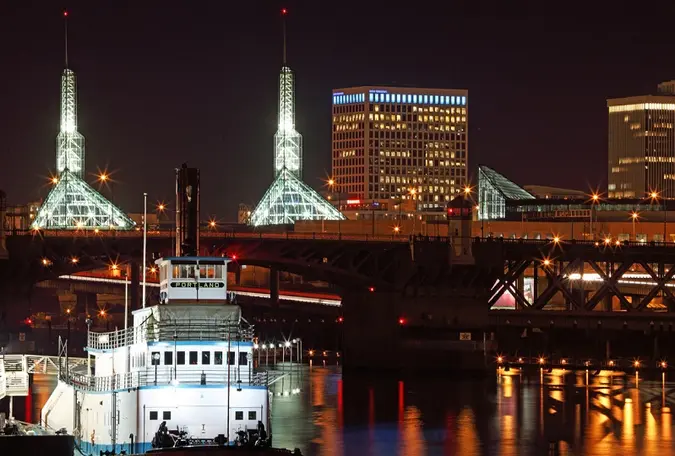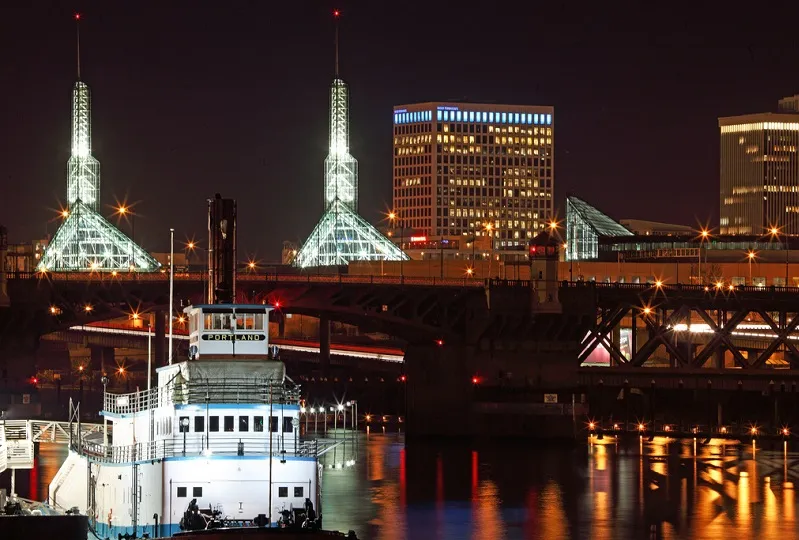 Portland, Ore., earned the No. 1 spot on GOBankingRates' ranking of the best U.S. cities for saving money. Home to 609,456 residents, the hipster-friendly city's affordable housing, lack of sales tax and other features make it one of the most economical places to live if you want to save money.
Enhancing residents' qualify of life are many attractions and resources that are hard to afford in other cities. From organic produce at farmers' markets to specialty coffee shops and breweries — Portland has more breweries than any city in the world — Portland can be a highly appealing place to live. It also offers cultural and architectural attractions, from the Portland Japanese Garden, which is considered one of the most authentic outside of Japan, to the century-old Pittock Mansion.
The bicycle-friendly city also has a robust economy, where the median income per household is $52,158 and the unemployment rate is 5.9 percent. That rate is just about the same as the national average unemployment rate and significantly lower than other large cities in the U.S. With a median income on par with the national median household income, Portland offers a chance for people to make a good living, enjoy a relatively affordable cost of living and potentially save money to achieve long-term financial goals.
Cut these 10 expenses to save $8,833 in 2015 >>>
Affordable Living
One thing you'll discover about living or moving to Portland is that it offers reasonably priced housing. Renters can find apartments throughout the city with an affordable median rent of $905. Compare this amount with other West Coast cities such as Seattle, where the median rent for an apartment is around $1,800 according to Zillow, and you can see how great of a deal you can find in Portland.
Make Your Money Work for You
If you plan to buy a home in Portland, the median home or condo value is around $268,800. This cost is a fraction of what homeowners in cities like Los Angeles and New York pay, making Portland an excellent place to find a permanent home at an affordable price.
Portland's Inexpensive Transportation Options
Portland prides itself on being a city that is bicycle-friendly. All throughout the city, bike-friendly roads allow people to enjoy an inexpensive form of transportation while they discover some of the city's most scenic gems. Additionally, if you plan to commute to work using your car, you'll enjoy lower gas prices averaging $2.13 a gallon, making your trips more affordable.
Ultimately, Portland is an excellent city for residents to save money on housing, transportation, sales tax and more. The city prides itself on its exceptional attractions, vibrant arts scene and unique affordability by offering its residents all the benefits of urban living without the huge cost.
Methodology: Cities were ranked according to GOBankingRates' methodology, which scored the 100 largest U.S. cities by population in each of the following: population, sales tax, median house/condo value, median monthly rent, median income, unemployment rate and gas prices. Each criterion was weighted equally, and scores in each category were combined to calculate final rankings. Note: Official rankings were adjusted to accommodate ties — some numbers might have been skipped in order to reflect a range of 1-100. Sources included the Bureau of Labor Statistics, Zillow, Sale-Tax.com, City-Data.com and GasBuddy.com.
Photo credit: Ian Sane