Can Americans Travel to Cuba? Yes, and Here's How Much It'll Cost You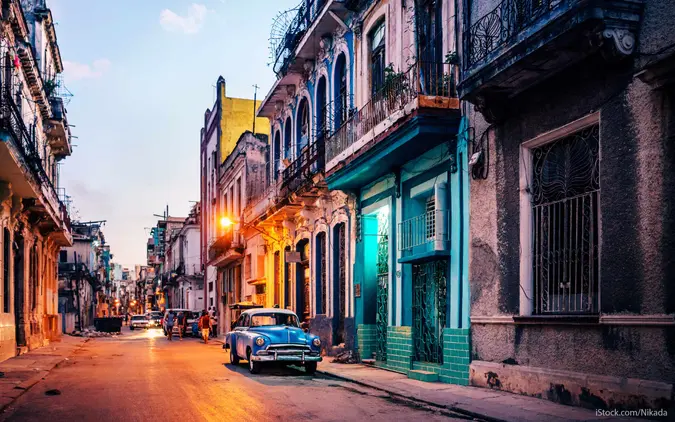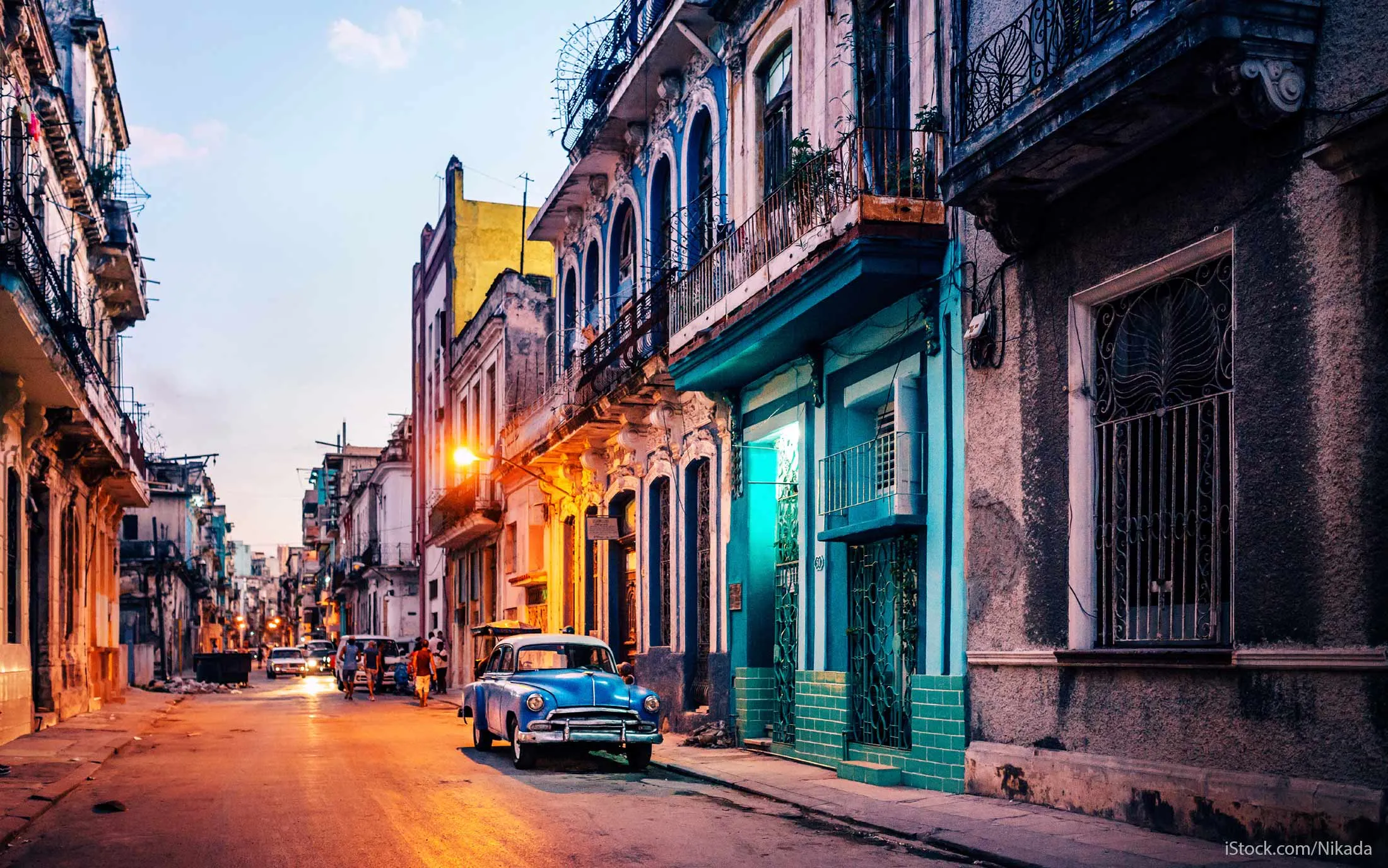 On Sunday, March 20, President Obama made history when he became the first American leader to visit Cuba in the post-Cold War era. Prior to his trip, the last American president to set foot in the country was Calvin Coolidge in 1928 — more than 88 years ago.
The First Family was warmly welcomed to Old Havana, Cuba. Obama hopes the first official meeting of the two governments in more than 50 years will ignite positive changes in Cuba and boost tourism.
Learn about the United States' history with Cuba, how you can travel the island country and for how much.
Learn: How to Save Money for Vacation From 11 Travel Experts
President Obama to Spur Travel to Cuba
When Fidel Castro took office on Jan. 1, 1959, he swiftly imposed a number of sanctions — placing substantial taxes on imports from the U.S. and publicizing private land and companies– that caused the U.S. to sever ties with Cuba.
President Dwight D. Eisenhower initiated the first Cuba embargo on Oct. 19, 1960, including all U.S. exports to Cuba, with the exception of medicine and select food items. Just over one year later, on Feb. 7, 1962, President John F. Kennedy made the embargo a permanent arrangement and expanded it to incorporate U.S. imports from Cuba. Consequently, the Cuban government estimates the rigorous trade restrictions have cost the country approximately $1.126 trillion over the more than 50-year period since the embargo was put in place.
During a Monday, March 21 press conference with Cuban President Raul Castro, President Obama declared the Cuba embargo will end, but he didn't say when. The ruling must come from Congress, but so far, lawmakers haven't budged.
Make Your Money Work for You
Can Americans Travel to Cuba?
If you're wondering whether Americans can travel to Cuba, the answer is yes but not without a host of restrictions. Since the relationship between the U.S. and Cuba was restored in December 2014, Americans have been able to travel to Cuba under 12 categories of authorized trips. The Obama administration recently loosened sanctions, allowing Americans to travel to the country independently, as long as they complete a form declaring the visit an educational journey.
Cuba tourism is still technically outlawed, so if you want to book solo travel opting for an educational visit, you'll need to plan a people-to-people trip, where you meet Cuban citizens in normal daily life settings, such as schools and community centers. Previously, Americans visiting for educational purposes were required to have a fully booked cultural itinerary, which meant booking a trip with a tour company, which could come with an average weekly price tag of $2,000 to $3,500 per person.
Planning a trip to Cuba on your own can be more affordable, but you'll need to find your own hotel and get in touch with locals to meet with, which might prove challenging.
Related: The Hottest Travel Destinations of 2016
Preparing for Travel to Cuba
The impact of President Obama in Cuba could result in a near-50 percent drop in flight prices if travel restrictions between the two countries are removed, according to the travel site Hopper.com.
The average price of a round-trip ticket from the U.S. to Cuba is currently $717, but could fall to $364 without any travel constraints. Trips from Miami would be the cheapest, averaging $275 for a direct flight.
Currently, you have to take a chartered flight when traveling to Cuba, but this will soon change. In February, the U.S. and Cuba signed an aviation agreement allowing for up to 110 daily flights to Cuba on U.S. airlines. American Airlines, United Airlines, JetBlue, Spirit Airlines and Delta have all announced plans to submit a bid to become a carrier.
Make Your Money Work for You
Cuba Exchange Rate
After arriving in Cuba, you'll need local currency. The country uses two different currencies, the Cuban convertible peso (CUC) and the Cuban peso (CUP). When visiting from the states, you'll need the CUC, which has a 1:1 exchange rate with the U.S. Dollar.
The Cuban government imposes a 10 percent tax on U.S. currency exchange — and many retailers charge a 3 percent service fee — so work these costs into your travel budget.
Some U.S. credit and debit cards can also be used when traveling to Cuba, but many businesses, especially those outside Havana do not yet have the infrastructure to accept this form of payment.
Cuba Cell Phone Service and Internet
Another technology concern to prepare for is the use of American cellphones. Sprint and Verizon have roaming services in Cuba, but other carriers do not yet offer mobile phone service.
In March, Google announced plans to equip Cuba with high-speed internet, but efforts are still in early stages. Cuba does currently have internet access, but it is very limited, so don't rely on this form of communication.
Related: 7 Ways to Travel Like a Millionaire — on a Budget
Cost Breakdown of Travel to Cuba
If you're planning to travel to Cuba, expect to spend about $45 per day during your trip, according to the travel site Budget Your Trip. The cost breakdown includes:
Hotel: $24.62
Food: $7.24
Water: $1.24
Local transportation: $6.25
Entertainment: $26.59
Communication: $1.50
Tips and handouts: $1.15
Intercity transportation: $12.67
Souvenirs: $6.24
Alcohol: $8.15
Spending a week in Cuba will cost you approximately $315, but with pricey chartered flights averaging $717 per ticket, your grand total will reach an estimated $1,032.
Make Your Money Work for You
Of course, if you want to upgrade to a luxury property, such as the Paradisus Varadero Resort & Spa in Varadero, your nightly accommodation rates could total $300 to upwards of $1,300.
While traveling to Cuba might be pricier than you expected, President Obama's trip to Cuba could help drop prices in the near future.
President Obama Arrives in Cuba