How To Plan a Budget-Friendly Road Trip for Spring or Summer

6 min Read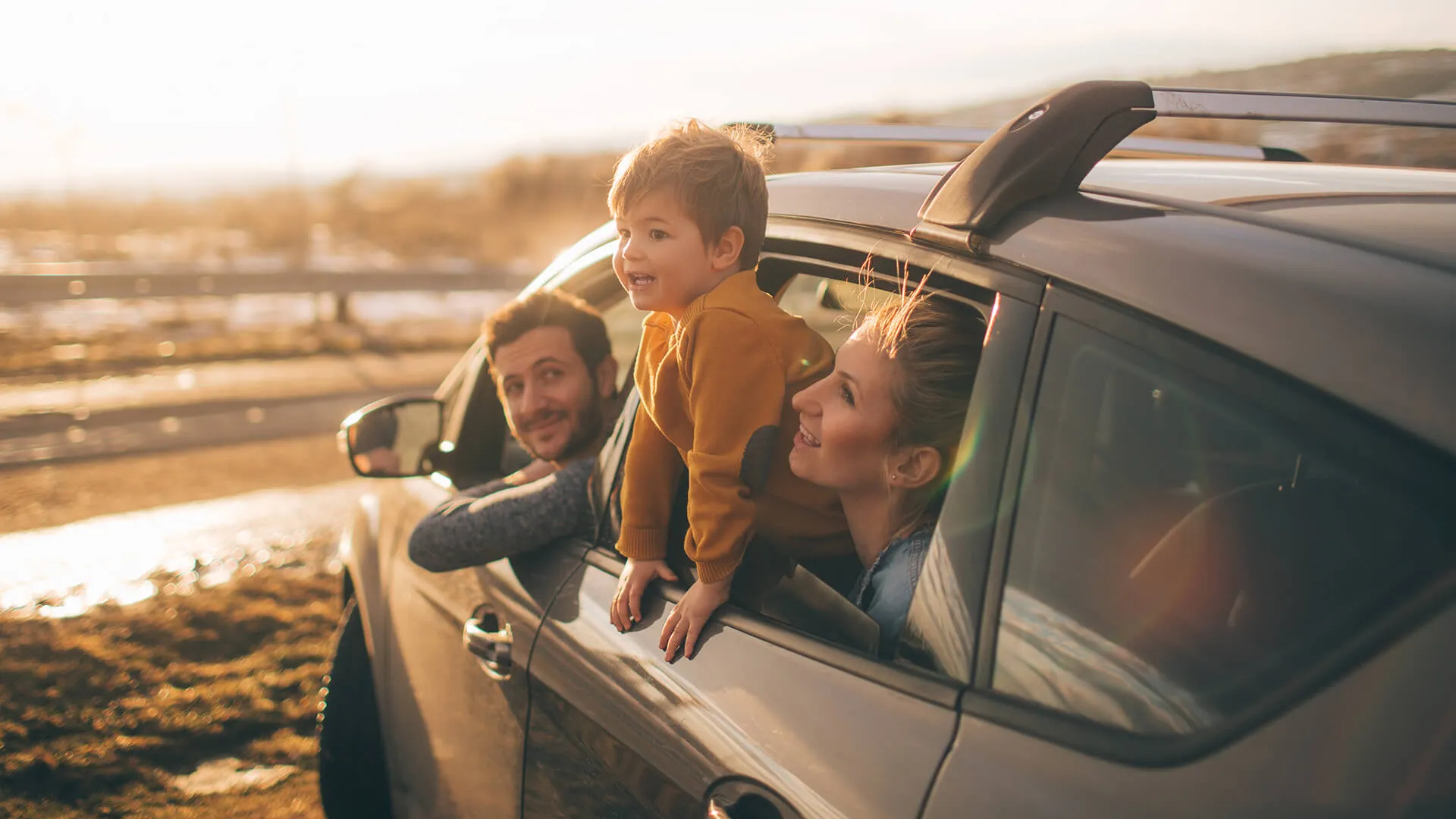 The summer of the road trip is back. Although travel restrictions related to COVID-19 are beginning to loosen, a set of wheels and the open road remain the safest way to avoid crowds as we head into the spring and summer vacation season.
Read: COVID-Safe Travel Plans To Make Now To Save Money
In its 2021 Trend Report, Vrbo said 59% of families surveyed say they are more likely to drive instead of fly on their next trip. With RV sales projected to have a record year in 2021, according to the RV Industry Association, many road trippers will also be out taking their new mobile hotels for a spin and embracing the RV lifestyle. 
While it tends to be cheaper than air travel, road trips can still end up costing a lot. From gas and food to lodging and activities, your carefree adventure could turn into a four-figure credit card bill. 
To help save cash, we turned to Tonya Denmark, a self-described "map crazed, detail oriented obsessive planner" who runs the Detail Oriented Traveler website and blog, for tips. 
Read on for some of her top budget-friendly trip tips. 
Last updated: April 15, 2021
1. Pack the Cooler
"My number one tip to save money on the road is to pack a cooler full of food," Denmark of Detail Oriented Traveler said. "It's so easy, especially as a family of four, to drop $40 at a fast food restaurant when that $40 could feed you that entire road trip." 
Denmark is always scoping 2-for-1 deals at the grocery store to stock the pantry with future road trip snacks. She also premakes sandwiches for planned picnic lunches at scenic rest areas. "You can stop at some beautiful places and stretch your legs without spending any money," she said. 
Plus, making your own food rather than hitting the drive-thru probably means you'll eat healthier, too.
See: 16 Ways To Save Money on Food
2. Pack Water and Ice
Buying water along the way is a completely unnecessary expense when you can fill up from the tap at home. All those little plastic bottles are also terrible for the environment.
Denmark fills up a large 3- or 5-gallon jug and reusable water bottles at home and then refills them from taps throughout her trips. Another trick: Skip the bagged ice for your cooler. "Instead of buying bagged ice, we fill half-gallon milk jugs with water, freeze them, and drink it as it melts," Denmark said.
Make Your Money Work for You
3. Maps, Gas and Apps
A number of different gas apps can be a big help in getting the best gas prices. Denmark's favorites are GasBuddy and iExit, both of which map current gas prices in your location to help you find the cheapest spot to fill up. iExit also covers food and lodging options mapped to upcoming highway exits. 
If you're a member of a warehouse retailer like Costco or Sam's Club, stopping for gas whenever you see one will usually beat gas station prices. Denmark is also a huge fan of gas station rewards programs, which will score you free or discounted snacks along the way.
4. Go Easy on the Gas
Denmark also advises road trippers to just slow down. "An eco-friendly way to save money is to watch your speed," she said. "We all want to get there faster, but every five miles faster you drive adds an additional 20 cents per gallon, and it really doesn't save you that much time."
By keeping your speed consistent and using cruise control when you can, it helps your fuel efficiency. Plus, it reminds you to enjoy the journey.
Another important fuel efficiency helper is to remember to check your tire pressure before you go. Making sure your tires are properly inflated will mean filling up the tank less frequently. Denmark also relies on her GPS to track accidents and re-route when necessary to avoid idling in traffic as your gas money dissipates through your tail pipe.
Need a Ride?: The Most Reliable Car Brands on the Road
5. Car Entertainment
Staying entertained on the road doesn't have to cost anything, and that's never been more true than now, with all the electronic devices that usually come with us. One of Denmark's favorite resources for loading up those devices, though, is pretty old-school. "I think a lot of people don't realize how much is available from the library," she said.
If you have an in-car entertainment system, you can check out DVDs. You can also download digital audiobooks for free. "Listening to a family-friendly audiobook can be a great way to pass the time in the car," Denmark said.
See: Streaming Services That Offer the Best Variety of Movies for Your Family
6. Know Your Colors
For free attractions along the way, the magic color is brown. "Look for signs that are brown," Denmark said. "Those are your historical landmarks, parks, and sites of interest that are free."
Denmark also uses the Roadtrippers app to help find free roadside attractions, from historical landmarks to offbeat curios. "You can make a whole trip out finding weird and wacky roadside attractions. This is where it's all about the journey and not the destination," Denmark said.
Get Outside: Your Tax Dollars Are Paying For These National Parks, Go Visit!
Make Your Money Work for You
7. Camp on the Cheap
Depending on where you pitch your tent or park your RV, camping fees can sometimes cost as much as a hotel. If you do a lot of camping, consider signing up for a membership to clubs like Harvest Hosts or Boondockers Welcome, which allow free stays on private lands for an annual fee of around $50-$80. 
Lower prices can also be found in state and county campgrounds, where sites typically run in the $10-$15 nightly range. 
Points Pointers: 10 Credit Cards To Consider for Travel Rewards
8. Keep the Hotels Simple
Denmark likes to pick one hotel brand or chain and try to stick with it for most of her hotel stays. Not only do you know what to expect, but you can sign up for their rewards program to earn points toward future stays. She also keeps her eye out for lodging that offers free breakfast. "Generally the savings in hotel costs between one with breakfast and one without is negligible or non-existent," she said.
If your overnight destination is a major city, it's also better to look around the outskirts, where prices are typically lower than in city centers.
More From GOBankingRates
About the Author