5 Last-Minute Summer Vacations You Can Book With a Budget of $500 or Less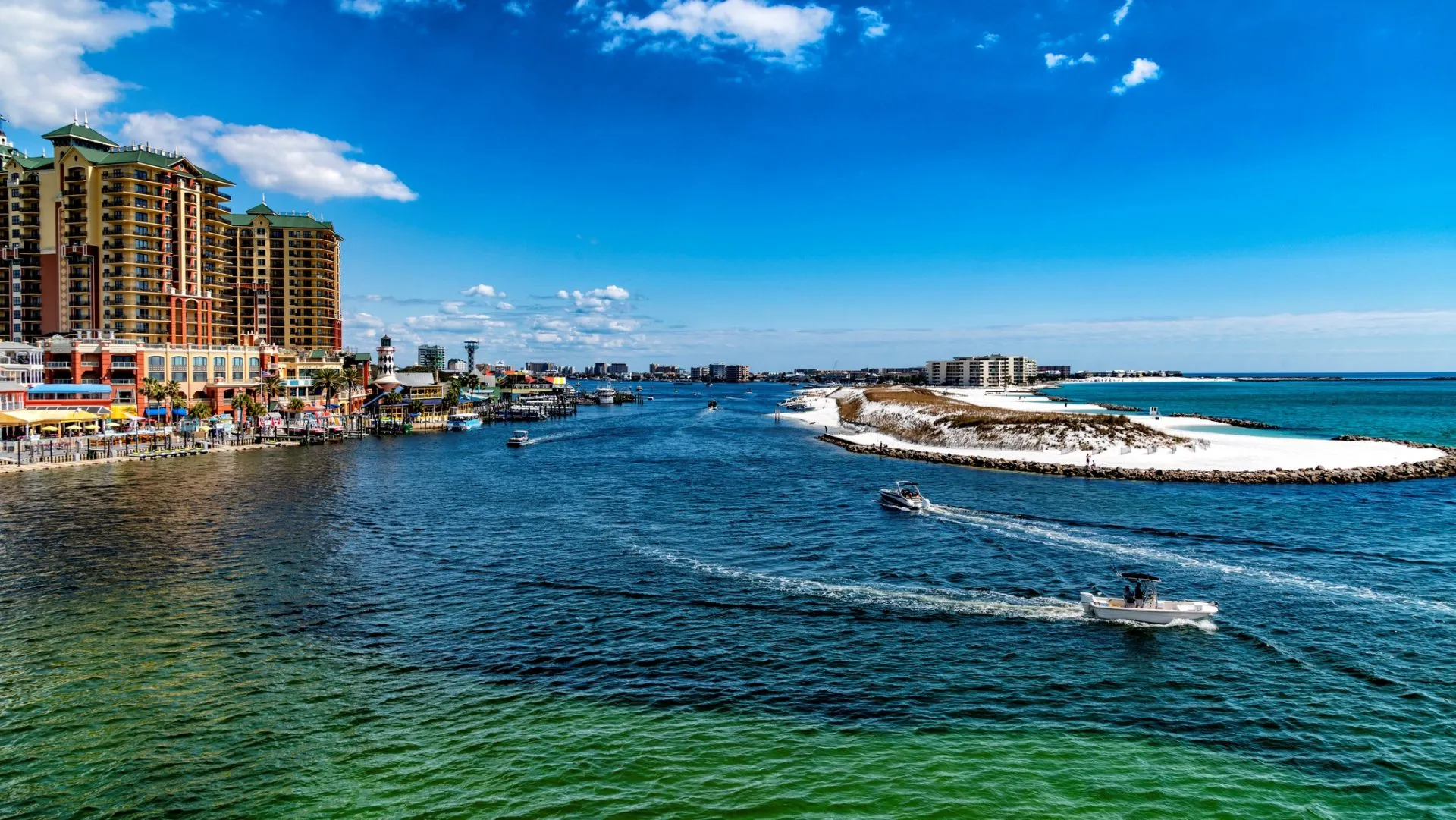 As summer starts winding down, it's normal to feel a bit wistful. The relaxed pace of the summer months, punctuated by sunny days, water activities, concerts in the park and backyard barbecues, is always a welcome respite from the hustle and bustle of much of the rest of the year.
If you can related, don't hang up your sun hat just yet. You can still have that one last hurrah before you have to get back to business as usual.
Here are five last-minute summer vacations you can book with a budget of $500 or less.
Surfside Beach, South Carolina
How To Save: Check Hotwire's last-minute hotel deals for Surfside Beach to find 3 to 3.5-star hotels for up to 31% off. Depending on where you're flying from, you could score roundtrip airfare for around $100 or even less per person.
What To Do: The beach, which is known as a family beach, is the biggest attraction. Yelp reviewers claim Surfside Beach is very clean with soft, fine sand, and, as a nice bonus, it's also free of crowds. A pier, several local parks and opportunities for shopping and dining will round out your experience there, and the popular Myrtle Beach is nearby.
Las Vegas, Nevada
How To Save: Las Vegas is well-known for its budget accommodations. Check Priceline for weekday roundtrip flights and two-night hotel packages for two at places like Circus Circus and Excalibur for less than $375.
What To Do: "The New York New York hotel always has $5 blackjack if you enjoy gambling, and Circus Circus often has new-player free play benefits," said Taylor Palmer, owner of Roam Away From Home.
"You can get free access to clubs/pool parties with free drinks by walking around the strip and talking to promoters … The cheapest activity is to just walk through all the different themed hotels, soaking in the unique architecture while people watching. Take advantage of BOGO deals and happy hours if you're going with a travel partner because they're offered almost anywhere in Vegas! The strip also has a McDonald's and Planet Hollywood food court for cheap eats."
Make Your Money Work for You
San Luis Obispo, California
How To Save: The cost of flights to this destination might not stay within budget, so it's best if you're within driving distance. If you're one of the first 370 people to book a two-night, Sunday-Thursday stay between July 1 and August 31, 2022, you'll receive $100 in cash to spend as you please.
To qualify, you have to book your stay and then email the confirmation to info@visitslo.com. Visit the official page for the city of San Luis Obispo to find a qualifying hotel — some of which are under $100 per night.
What To Do: A midweek stay will offer many options that can fit your budget. Take a historical walking tour, explore the art scene, visit downtown shops and eateries, hit the hiking trails and visit the wine region.
Williamsburg, Virginia
How To Save: Book a family vacation through Groupon at Great Wolf Lodge Water Park Resort for as low as $140 a night. The cost includes lodging and daily waterpark wristbands for six people.
If Williamsburg is not an option, Groupon is also offering the same type of discounts at various Great Wolf locations in the West, Midwest, East and South. Check to see if the lodge location you book has a microwave and mini fridge in the room, which could allow you to eat some meals in your room instead of paying for high-priced resort food.
What To Do: The indoor waterpark in Williamsburg is 79,000 square feet, which will likely keep you occupied for most of your stay. Also included are various free events, including yoga, character appearances, arts and crafts, story time and a dance party. However, attractions like laser tag, indoor bowling, the arcade and MagiQuest will cost extra.
Make Your Money Work for You
Destin, Florida
How To Save: "Going camping on the beach is an affordable and fun vacation experience that can cost you under $500 no problem," said Brittany Mendez, travel expert and CMO of Florida Panhandle. "First, the flight is relatively cheap from any location, but there are also apps like Hopper that can help you narrow down dates and cheapest prices." 
If you camp at Hendersen Beach State Park, which is known for its 30-foot, snow-white sand dunes, the entry fee is $6 per car and camping is $30 per night plus tax. You'll also pay a nonrefundable $6.70 reservation fee. You can bring your own tent or reserve a cabin or yurt.
What To Do: "As far as activities go, there are plenty of cheap and free things to do like strolling in a nature park or walking through a village," said Mendez. "Street food along the harbor or going fishing for your own food also makes for the perfectly affordable vacation everyone hopes for."
More From GOBankingRates

BEFORE YOU GO
See Today's Best
Banking Offers