5 Unexpected Costs of Living Abroad — and How To Save on the Move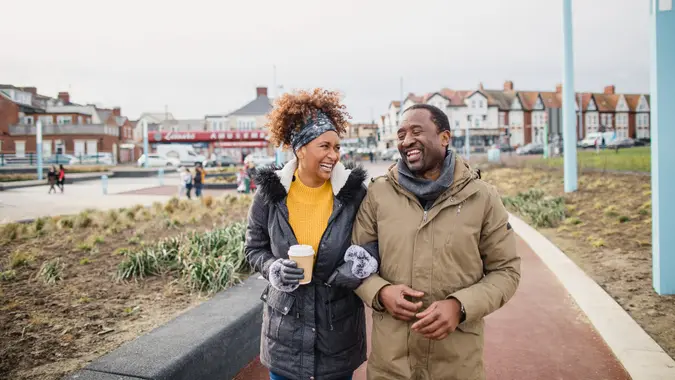 SolStock / Getty Images
Whether you're moving for business or pleasure, deciding to leave the U.S. and live abroad is a huge change that can come with a lot of expenses. You've likely thought about general cost of living expenses, such as housing, transportation and food, but there's more than that to consider.
The last thing you want with your big move is for it to put you in debt, so you need to be aware of other costs you may face. Here's a look at five unexpected costs of moving abroad you might not be aware of and how to navigate them.
Local Port and Government Fees
Many unexpected costs for international moves often arise at the destination, according to Ross Sapir, founder and CEO at Roadway Moving.
"While most people focus on customs clearance, the actual challenges lie in various fees imposed by the local port and government," he said. "There can be up to ten different types of fees, such as charges for utilizing port computer systems, printers and other services."
Therefore, he advised conducting thorough research before your move to identify any additional — and sometimes artificially imposed — fees in your new country of residence.
Additional Moving Costs
Getting your belongings to your new country might only be part of your concern. Sapir said physically moving into your new residence could be trickier than you think.
Make Your Money Work for You
"Pay particular attention to cities in Europe where shuttles or small vans may be required for transportation due to narrow stairs and doors," he said. "In many European cities, moving items through windows is necessary due to space constraints."
In fact, he has personal experience with this type of situation.
"We encountered such a situation during a move in Italy, where horses were employed and the same was true in Barcelona," he said. "When selecting your destination, be mindful of these factors, provide the exact address to the moving company and request upfront and detailed cost explanations, including any optional charges."
He said this level of transparency will allow you to make informed decisions and effectively manage your budget.
'Visa Run'
You might not currently be familiar with the term "visa run," but depending on your visa status, this could become a regular part of your life. Essentially, this involves you having to take a trip out of the country at certain intervals — which vary by country — so you can receive a new visa upon arrival.
Jarrod Partridge, founder of Best in Bali and an expat who has been living in Canggu, Bali, Indonesia for around six years, said this is an often overlooked rite of passage when dreaming of living in paradise.
"While we sip coconut water watching the Balinese sunset, the realities of immigration rules may feel a distant concern," he said. "Yet, this quirk of expat living can be as rhythmic as the crashing waves."
Make Your Money Work for You
In his case, he has to take a trip out of the country twice a year. "The 'visa run' could be seen as an inconvenience or a spontaneous holiday," he said. "It's all about perspective."
However, he said this involves hidden caveats that go beyond the cost of booking a cheap flight to the nearest country.
"Beyond travel expenses such as airport transport, flights and accommodation, consider potential lost income due to work disruption, the need to maintain your residence in Bali while you're away, plus, there's the re-entry fee back into Indonesia," he said. "However, the 'visa run' is more than just an administrative routine — it's a symbol of adaptation, the embodiment of the flexible spirit required to make a new country home."
Health Insurance
"The biggest mistake you may make when moving is forgetting to make sure you have health insurance that covers you in your new country," said Joe Cronin, president of International Citizens Group. "If your employer has you on a plan, you need to check what is covered, [as] it may be a different level of coverage than what you are used to."
He said not to assume your existing health insurance plan will provide coverage in your new country. "Without insurance a minor injury could cost you thousands, while a major uninsured injury could cost you tens of thousands of dollars," he said.
Therefore, he said to consider purchasing an international health insurance plan.
"Coverage usually includes in-patient, out-patient, wellness, evacuation, dental and vision treatment, along with premium other benefits," he said. "Global policies are often renewable annually for life or until your specified termination date."
Tax Payments
"A common mistake that people moving to a new country make is neglecting to file your tax returns in your original home country after moving to another country," Cronin said. "This can result in tax return obligations increasing every year with fines and interest."
Additionally, he said you also need to consider tax laws in your new country.
"If you are originally from the United States, you can claim a tax credit on your U.S. tax return for some of the taxes that you pay in your new host country," he said. "However, these tax credits can only be applied if you pay the same kind of tax in both countries."
Depending on your situation, he said you might also want to consider moving your money to a different type of bank.
"If you are dealing with unfavorable tax laws, abnormal inheritance laws or an unstable currency, opening an offshore bank account is an option worth exploring that can save you money," he said. "Offshore bank accounts are a great way to keep your savings secure, while also limiting taxes paid on bringing large amounts of money into a country."
Moving abroad is a life-changing experience. Do everything you can to make it enjoyable by learning as much as possible about all costs associated with relocation, so you don't find yourself strapped for cash in your new home country.
More From GOBankingRates