30 Most Affordable Places To Visit in Europe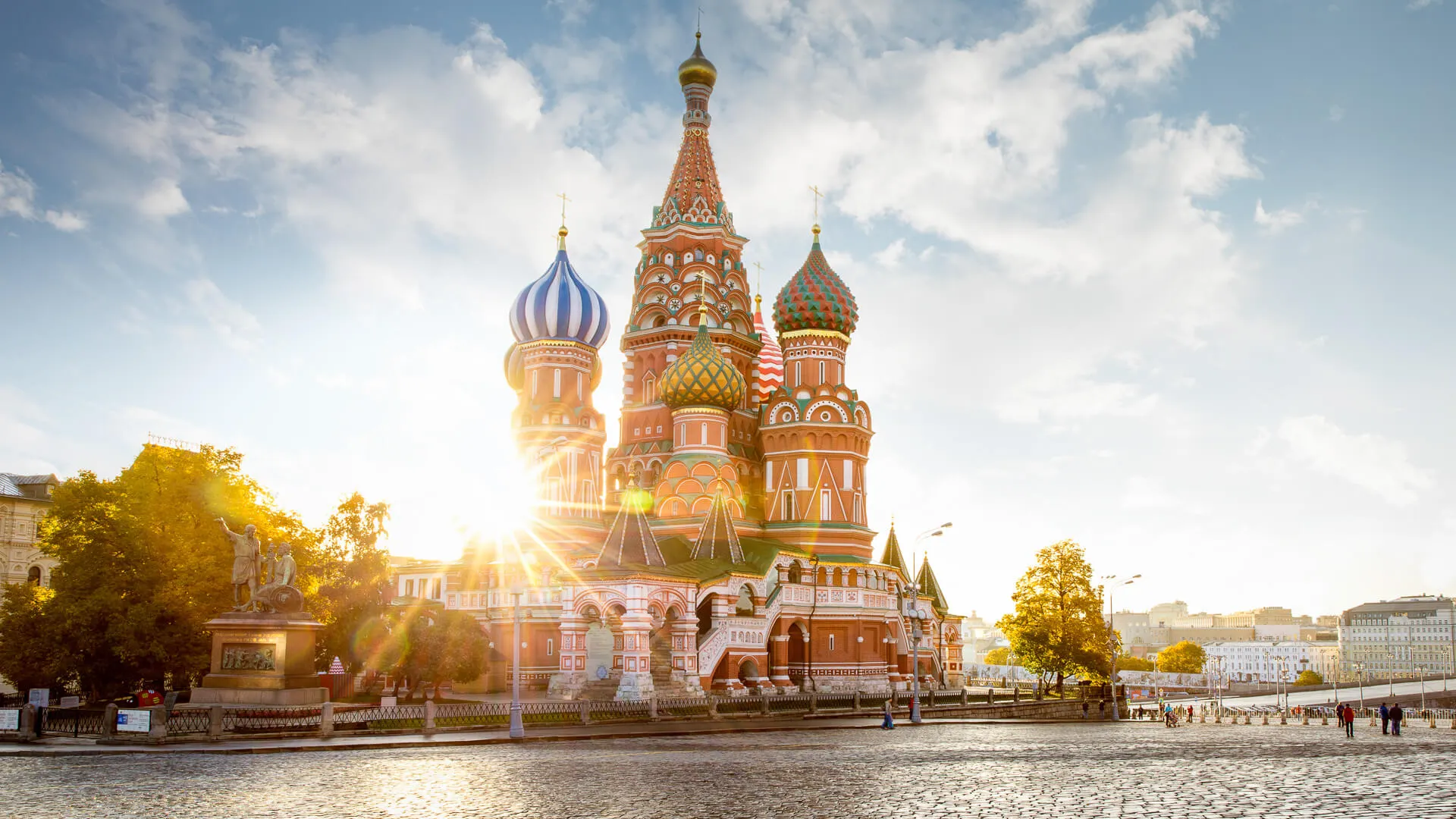 A European tour is a dream held by many. Strolling along the River Thames in London, floating down the Venice canals in a gondola or even whooshing your way through a Swiss ski chalet — these European destinations check all the boxes of a quintessential trip across the Atlantic. Unfortunately, that includes the box for "painfully expensive" if you don't plan at least some of your itinerary around the costs of traveling there. Yes, when searching for cheap places to travel, Europe is not often at top of mind for many thrifty travelers.
However, if you want to plan the sort of cheap European vacation that will allow you to experience the far-flung corners of the region without dipping into the far-flung regions of your checking account, you can plan the sort of trip that's smart about where you visit so that you can squeeze the most out of each vacation dollar you spend. That's why GOBankingRates put together a study on the best European cities to visit on a budget, using Hotels.com to find the average cost for a night in a hotel and Google Flights to get the average cost of a flight to the destination from New York City. Then after scoring those costs, the study created a definitive ranking of Europe's most affordable cities.
And while you're unlikely to find anything as cost-effective as a staycation or a road trip to the local state park, you might be surprised at just how many of the best places to travel in Europe are within reach on a relatively modest budget. So, if you're feeling some wanderlust or a strong desire to see cultures other than your own without setting your retirement back by years, these affordable cities might be your next vacation spot.
Last updated: May 19, 2019
Make Your Money Work for You
30. Riga, Latvia
Average Hotel Cost: $65
Average Flight Cost: $689
Whether it's the Riga Cathedral that's looked down over the city skyline since the 13th century or the old-world charm of Old Riga — the 800-year-old city center that's now a UNESCO World Heritage site — the capital of the Baltic nation of Latvia has a lot to offer. And, with flights from New York running a little under $700 on average, it's a spot that's more in reach than you might expect.
29. Bologna, Italy
Average Hotel Cost: $47
Average Flight Cost: $1,141
You might look at that average hotel cost of $47 a night and think, "That's bologna!" However, it's very much true that a stay in this gem of an Italian city can be had for far less than you might expect. From a foodie scene that rivals the variety of culinary treasures Italy offers to the University of Bologna, the second-oldest university in the world, Bologna could be just the spot for your Italian vacation.
28. Naples, Italy
Average Hotel Cost: $56
Average Flight Cost: $910
Of course, if northern Italy isn't necessarily your speed, the southern climes of Naples can still be had at prices that will mean squeezing the most out of your journey. Who knows? Maybe some of those people forever buried in ash in the Roman city of Pompeii — which you can visit from Naples — were just victims of the least timely effort to take an economical Italian vacation?
27. Brussels, Belgium
Average Hotel Cost: $68.67
Average Flight Cost: $559
Brussels is home to UNESCO World Heritage sites in the city's main center of commerce known as the Grand Place and four buildings by Belgian architect Victor Horta. Of course, for some, the only cultural heritage that's going to matter for a visit to Brussels is the long history of excellent beer-making.
Make Your Money Work for You
26. Warsaw, Poland
Average Hotel Cost: $54.67
Average Flight Cost: $908
Poland's capital is among the more affordable cities in Europe, but that doesn't mean it's lacking in fun for visitors. Whether it's Old Town — a UNESCO World Heritage site — the Vistula river or even the hustle and bustle of modern Warsaw, you should find plenty of Polish culture and heritage from then and now wherever you turn.
25. Berlin
Average Hotel Cost: $60
Average Flight Cost: $757
Berlin has long been among the most vibrant cities in Europe, hosting a variety of essential artistic and cultural moments, such as David Bowie and Iggy Pop's career-saving residencies. And you can take in the pulsating creativity of the city as you visit famous locations throughout the burg, from the Reichstag to the Brandenburg Gate to the stunning Berlin Cathedral.
24. Poznań, Poland
Average Hotel Cost: $47
Average Flight Cost: $1,047
While Poznań might not be one of the first cities that springs to mind when you're imagining your European vacation, that could be a serious mistake. The city actually cracked the top five for European Best Destinations' 2019 list of the best places to travel in Europe, with the travel site hailing the Stary Browar (Old Brewery) for its shopping and art, the city's status as among the greenest in Poland, the Ethno Port music festival and hundreds of highly recommended restaurants.
23. Madrid
Average Hotel Cost: $70
Average Flight Cost: $439
The Spanish capital is steeped in art, architecture and history, making it more than worth the trip for many travelers, especially when you factor in it being the cheapest place to fly into Europe featured in this study. A ticket from New York cost an average of just $439. So, your trip to see the Royal Palace of Madrid — Western Europe's largest — the Prado Museum and the Plaza Mayor is one that won't see you break your budget just getting there.
Make Your Money Work for You
22. Turin, Italy
Average Hotel Cost: $53
Average Flight Cost: $856
Oddly enough, among the best reasons to visit Turin is Egypt. That's because the city's famous Museo Egizio has been in operation since 1824 with some of the finest ancient Egyptian artifacts included among its 26,000 pieces. But if a more traditional Italian experience is what you have in mind, there's an abundance of gorgeous old churches and cathedrals, wonderful food and various art museums to keep things aligned.
21. Skopje, Macedonia
Average Hotel Cost: $51
Average Flight Cost: $898
History's most famous Macedonian — Alexander the Great — ended up leaving most of his major historical footprints scattered across ancient Egypt, Persia and Mesopotamia. However, if that's your sole focus on your journey to visit this Balkan city, you could be overlooking quite a lot. From the various city squares to the Kale fortress to the Old Town bazaar, Skopje's affordable prices for tourists are just part of why you should enjoy this ancient city.
20. Krakow, Poland
Average Hotel Cost: $57.33
Average Flight Cost: $733
Krakow has long been one of southern Poland's finest cities, and you might be surprised at just how much it has to offer. One of the largest market squares in Europe is home to St. Mary's Basilica — and has been that for about 700 years. You can also visit a 14th-century castle at the Wawel Castle, as well as see the Wieliczka Salt Mine, one of the world's longest-active salt mines until it stopped in 2007. And that's in addition to the surprisingly low cost to visit — with a flight costing under $750 and a night in a hotel running you under $60.
19. Minsk, Belarus
Average Hotel Cost: $53
Average Flight Cost: $825
Minsk is more than just the endpoint to the epic journey of the protagonist in "Rochelle, Rochelle," it's one of the great cities of Eastern Europe. Among the sights you won't want to miss are the famed National Library and its 9 million editions of different media, the beautiful streets of Old Town and one of the hundreds of fountains in the city, the oldest of which dates back to 1874.
Make Your Money Work for You
18. Katowice, Poland
Average Hotel Cost: $41.67
Average Flight Cost: $1,088
With four different cities on this list, Poland appears to be one of the great cheap countries to visit in Europe in case you're one of those people with the simultaneous maladies of wanderlust and a severe aversion to overspending. So while the $1,000-plus it usually costs to fly in is a little steep, the hotel cost of just over $40 a night keep Katowice is among the thriftiest options in Europe.
17. St. Petersburg, Russia
Average Hotel Cost: $47.33
Average Flight Cost: $940
Founded by Peter the Great in 1703, St. Petersburg has gone by a few different names during its history, including Petrograd and Leningrad. But whatever you call it, St. Petersburg's status among the most cultured, bustling cities of Europe has been undeniable for centuries. Whether you want to visit one of the more than 250 museums, sample the fine Russian cuisine or lay eyes on landmarks like the Trinity Cathedral, Peter and Paul Fortress, Kazan Cathedral or the stunning Winter Palace, St. Petersburg is waiting to fulfill your desires.
16. Istanbul
Average Hotel Cost: $42
Average Flight Cost: $1,048
Few cities in the world are as steeped in history as Istanbul, which has stood as the gateway between East and West through its many iterations from Constantinople to Byzantium to Istanbul today. From the stunning beauty of the 1,600-year-old Hagia Sophia to the cultural marvel of the nearby Blue Mosque that merges some of the city's Christian and Muslim traditions to the modern Turkish culture pulsating through this ancient city, you might find your experiences on the Bosporus to be priceless — despite that average hotel cost of just $42 a night.
15. Frankfurt, Germany
Average Hotel Cost: $55.33
Average Flight Cost: $708
The city of Frankfurt is essentially responsible for the invention of the hot dog in 1487. Full stop. Of course, if you actually need another reason to visit this German city, you could focus on the relatively low cost of travel or the Emperor's Hall at the Römer or the reconstructed Frankfurt old town or even the gorgeous Frankfurt Cathedral. But, again, this is where delicious hot dogs come from.
Make Your Money Work for You
14. Milan
Average Hotel Cost: $54
Average Flight Cost: $738
Milan is a name long associated with elegance and fashion, with the famous fashion week taking place here each year. Plus, you'll have a bit more money to dedicate to shopping in Milan considering your hotel will just clear $50 a night based on average pricing. And if you're the type who doesn't know your clogs from your culottes, you can make do with visits to the stunning Duomo di Milano, the Sforza Castle or even trips to see some of the incredible art on display in the city that includes Da Vinci's "Last Supper."
13. Chisinau, Moldova
Average Hotel Cost: $51
Average Flight Cost: $804
While the capital city of Moldova has been around since the early 1400s, the current city is much more recent after the combination of a massive earthquake and World War II leveled most of the old city. But while you might not be seeing quite so many buildings that date back hundreds of years, you can still enjoy the city's thriving wine and food culture or see its excellent museums.
12. Wroclaw, Poland
Average Hotel Cost: $47.33
Average Flight Cost: $888
The fourth and final Polish city on this list is Wroclaw, which features a very affordable hotel stay among its pluses. That means you'll spend less for your chance to see the majestic Centennial Hall built in 1913 to commemorate the 100th anniversary of the victory over Napoleon in the Battle of Leipzig. Or that you'll have more money to commit to shopping at the over 100-year-old hub of commerce, Market Hall. And if you want to stay an extra day to see more of the stunning Panorama of the Battle of Racławice — a 360-degree mural that stands nearly 50 feet high and is over 370 feet in total length — you won't feel so guilty about spending a little more to extend your stay.
Make Your Money Work for You
11. Prague
Average Hotel Cost: $48.67
Average Flight Cost: $854
Whether you want to see the astronomical clock on Old Town Hall, the 30 carved statues of saints decorating Charles Bridge, the former seat of Czech power at Prague Castle, the view of the city from the towers of the Church of Our Lady or even just take in a concert at Dvorak Hall in the Rudolfinum, Prague is one of Europe's most beloved cities. And, you can expect to stay there for under $50 a night, putting it in reach for many travelers.
10. Bucharest, Romania
Average Hotel Cost: $53
Average Flight Cost: $741
While it might be hard for some Americans to divorce their images of Romania from the ones associated with Transylvania and vampires, one great way to shatter misconceptions could be scheduling a visit to the very affordable capital city of the country: Bucharest. You can see the House of the Free Press that once housed the state-controlled media under communist rule and continues to be the source of most of the nation's printing presses. You can also visit the Arch of Triumph erected to commemorate victory in the nation's Independence War. Or, just enjoy a stroll down Calea Victoriei, the city's oldest street, to view some of the wonderful architecture lining it.
9. Paris
Average Hotel Cost: $61.67
Average Flight Cost: $491
What European visit is complete without a trip to the city of lights? But, if you're worried that a visit to Versailles will bring the guillotine of high costs crashing down on your neck, you should know that flights to Paris are actually priced reasonably enough that you don't have to be as rich as a Bourbon king to stay there. And if you plan your visit for the end of July, you can even join the crowds to watch the Tour de France cruise into the city for its final stage on the Champs-Elysees in the shadow of the Arc de Triomphe.
8. Sofia, Bulgaria
Average Hotel Cost: $44.33
Average Flight Cost: $889
Sofia is a city with a long, interesting history that should be readily apparent from the incredible sights you can see throughout. The St. Sofia Temple dates all the way back to the reign of Roman Emporer Justinian, the 13th-century frescoes of Boyana Church are internationally renowned, the St. Alexander Nevsky Cathedral is an incredibly beautiful example of Neo-Byzantine architecture and the Banya Bashi Mosque stands as an enduring legacy of Turkish rule in Eastern Europe.
7. Belgrade, Serbia
Average Hotel Cost: $45.33
Average Flight Cost: $854
The capital of Serbia is also a must-visit in the eastern parts of Europe, featuring a variety of fascinating stops along the way. The Belgrade Fortress has protected the city dating all the way back to the first century and includes touches for each of the various powers that have ruled it over the last 2,000 years. Or, you could take in Skadarlija, a district that has long been an important corner of Belgrade and a place various Bohemians have called home. And be sure to get dinner at Restaurant Question Mark, an eatery that changed its name to a question mark after a dispute with the church over its name.
6. Seville, Spain
Average Hotel Cost: $49
Average Flight Cost: $749
The rich history of southern Spain is one that spans continents, and the area still features touches of its Spanish heritage, the North African Muslims who spent centuries in charge and the relics of an Imperial Spain that projected its power across the globe. Take for instance the UNESCO World Heritage site there, a complex that includes several stunning features. A visit to this one sprawling complex means you can see the Alcazar of Seville that stood as a key fortress for Christian kings and is built on the location of an Almohad Muslim fortress. You could also see the General Archive of the Indies where documents detailing the far-flung Spanish Empire still reside. And, of course, there's the sky-scraping Giralda of Seville, an ornate tower standing over 325 feet tall, and the Cathedral of Seville, the world's largest Gothic cathedral.
5. Moscow
Average Hotel Cost: $43.67
Average Flight Cost: $805
Few cities are as iconic as Moscow, long a capital to czars and communist party secretaries alike. No visit there would be complete without a trip to Red Square to see the sprawling Kremlin, the domes of St. Basil's Cathedral and the preserved body of one of the 20th century's most influential revolutionaries at Lenin's Mausoleum. But you should also try to branch out to see sites like the Kazan Cathedral or even have the incredible privilege of taking in the ballet at the legendary Bolshoi Theater.
4. Dusseldorf, Germany
Average Hotel Cost: $53.33
Average Flight Cost: $543
Flights into Dusseldorf are the cheapest in the study behind Madrid and Paris, making it a good option for any bargain hunters looking for a European vacation. However, don't think the only reason to visit Germany's famed Ruhr Valley is limited to saving some money on the flight. You can enjoy German cuisine on a visit to Alstadt — Old Town to English speakers — shop along the Konigsallee and even see the beautiful garden palace at Schloss and Park Benrath.
3. Rome
Average Hotel Cost: $40.67
Average Flight Cost: $801
The eternal city, Rome spent thousands of years as the central focus of the entire European continent from its days as the center of the Roman Empire to its ongoing status as the seat of the Roman Catholic faith and home to Vatican City. However, any pilgrims interested in seeing Michelangelo's Pieta or the Sistine Chapel will have ample alms left for tithing based on how much the city costs compared to the rest of Europe — the average cost for a hotel comes in at just over $40 a night. This is also the fifth and final Italian city to land on this list, making it the country with the most entrants overall. So, if your assumption is that touring Italy is off the table for the thrifty European traveler, you might want to think again — it actually ranks among the best cheap travel destinations on the continent.
2. Granada, Spain
Average Hotel Cost: $45.67
Average Flight Cost: $599
While Spain's three cities in the study place it behind Poland and Italy, it still suggests that planning your trip to relive your favorite moments from Ernest Hemingway novels could be among the more affordable options on the table. And beyond all of the tapas, fine wine and olive oil you can expect to consume, Granada also includes one of the world's most glorious architectural achievements in Alhambra, the ancient Moorish hilltop fortress that never fell to an attacking army. And while you're visiting the complex, you can also see the various palaces inhabited by Spanish and Moorish kings alike over the course of centuries.
1. Kiev, Ukraine
Average Hotel Cost: $31.67
Average Flight Cost: $824
If you're worried about planning a visit to Kiev because of the cost, don't be chicken: The cheapest average hotel cost in this study means it should barely cost you more than $30 a night for your stay. That means that your visit to see the ornate St. Andrew's Church, the Caves Monastery and its 315-foot Great Bell Tower, UNESCO World Heritage site the Saint Sophia's Cathedral and the city's central Independence Square with its iconic Independence Column can all be had for a price that will leave you ready for your return trip sooner rather than later.
How To Save Money on Your European Vacation
While one might assume that traveling to Europe for less would have to mean going off the beaten path, a number of Europe's best known and most iconic cities reside on this list, including Prague, Istanbul, Rome, Milan, Paris, Kiev, St. Petersburg and Moscow. Likewise, if you were hoping this list would supply you with a number of starting points for a trip to the continent that wouldn't just hit all the same old tourist traps, cities like Sofia, Belgrade, Frankfurt or Chisinau all offer wonderful corners of culture and history that aren't constantly flowing through the Instagram feeds of American visitors.
Whatever your fancy, just remember to be smart with how you book your vacation. Shop around for the best hotel prices you can find and examine public transit options for areas away from the city center where you can stay for less without hampering your mobility. And don't forget to keep an eye on flights to get the best prices, including seeking out less common hubs to fly into that might be cheaper to connect through.
More on Travel
Methodology: GOBankingRates analyzed 100 popular European destinations, based on combined best places to travel reports from U.S. News Travel, European Best Destinations, Travel and Leisure and TripAdvisor. Hotel prices were sourced from Hotels.com on May 7, 2019, based on the average cost per night of the three cheapest hotels with the parameters being that the accommodation type must be "hotel," minimum of a four-star rating and five miles from the city center maximum. Airfare, sourced from Google Flights on May 8, 2019, was based on round-trip flights originating from New York City, using the week of Aug. 17 to Aug. 24, 2019, as the basis for the travel period.
About the Author