How to Save on Your Next Trip With One Simple Move
It all comes down to your checking account.
Planning to travel abroad? You're likely going to find the need to withdraw cash at some point on your trip, which could mean costly ATM fees. And, if you swipe your debit card even once, you could get hit with even more fees, which can prove expensive. To ensure you don't end up paying more than you have to, get in the know about bank account and debit card charges you could encounter while traveling.
Up Next: 13 Banking Fees You Should Never Pay
Typical Bank Fees When Traveling Abroad
When traveling in foreign countries, fees can rack up quickly. Here's a rundown of fees to try and avoid: 
Fees From Your Bank: Your bank might charge you a fee of $2.50 to $5 for using an out-of-network ATM.
Fees From Owners of ATMs: If you use an ATM that doesn't belong to or isn't partnered with your bank, you could incur a fee of $2 to $4 if the ATM is owned by a bank. For an ATM that's not owned by a bank, the fee could be up to $10 per transaction.
Foreign Transaction Fees: Anytime you swipe your card overseas or withdraw money from a foreign ATM, you can potentially incur a foreign transaction fee, which could be up to 3 percent of the transaction amount.
Dynamic Currency Conversion Fees at ATMs: Banks often charge international ATM fees for currency conversion in addition to foreign transaction fees. You can expect these fees to exceed the 3 percent foreign transaction fee amount if you choose to have your currency debited to your account in U.S. dollars.
Dynamic Currency Conversion Fees at Merchants: The DCC fee also applies when you make a purchase from an overseas merchant. If the merchant asks if you want to be charged in local foreign currency or U.S. dollars, always choose the local foreign currency. Otherwise, the merchant can choose its own conversion rate, and you could end up paying more than necessary.
Learn: How Much Does Your Bank Charge in ATM Fees?
What Makes a Checking Account Travel-Friendly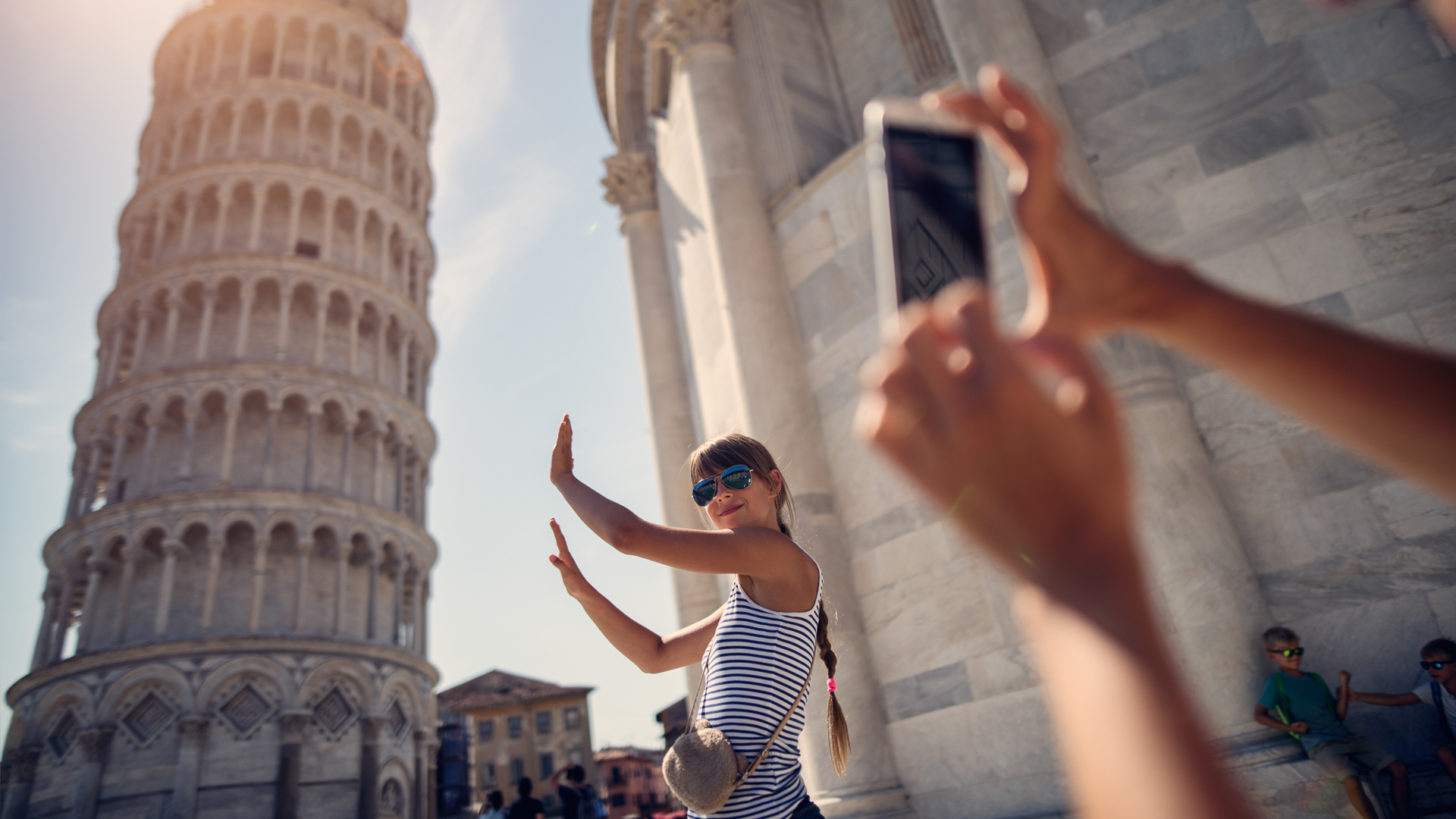 Although there are banks that offer checking accounts that will nickel-and-dime you for every single transaction, there are others that feature low or no-fee checking accounts, which are the best option if you're interested in budget travel. You might also find that by opening an online checking account at an online-only bank, you'll encounter fewer fees. This is because online-only institutions lack brick-and-mortar locations and, consequently, have less overhead. That's not always the case, however.
If your current checking account charges you for items such as foreign transactions and out-of-network ATM transactions you could save money by looking for a more travel-friendly checking account. Look for checking accounts that have features such as zero ATM fees or a way that you can reasonably waive them, such as through a minimum daily balance requirement or fee refunds.
If the account does offer ATM fee refunds, make sure that they are unlimited. It's also important to choose an account that doesn't charge foreign transaction fees if you're planning to travel internationally. Other ways a checking account can be travel-friendly is if it has no monthly service fees or minimum balance requirements, which will free you from having to make sure you maintain a certain balance or monitor when your service fee might hit your bank account.
Rather Use Credit? Here Are the Best Travel Credit Cards
Checking Accounts for Travelers
Now that you know what makes a good checking account for travelers, here are a couple examples of accounts that fit the description. Best of all, you can open either one at your convenience via your PC or mobile device.
TD Bank Premier Checking Account
With the interest-bearing TD Bank Premier Checking Account, as long as you maintain a higher balance, you won't have to pay any ATM fees regardless of whether you're in the U.S. or not. For example, TD Bank offers zero ATM fees on withdrawals, transfers and balance inquiries at both TD Bank and non-TD Bank ATMs.
Plus, as long as you maintain a $2,500 daily balance, all surcharges that might occur on behalf of the institutions connected to non-TD Bank ATMs will be reimbursed. You also won't incur any foreign transaction fees, which can be up to 3 percent or more, when you use your TD Bank card for purchases overseas.
Read: Best National Bank of 2019: TD Bank
Schwab Bank High Yield Investor Checking Account
The interest-bearing Schwab Bank High Yield Investor checking account has no minimum opening deposit and no minimum daily balance requirements, which is helpful if you don't plan on keeping a higher balance in your account at all times. The account comes linked to a Schwab One Brokerage account, but there's no requirement to fund the account or maintain a minimum balance.
There's no fee to use Schwab Bank ATMs. Plus, as long as you use the Schwab Bank Visa Platinum Debit Card to make withdrawals at non-Schwab Bank ATMs, you'll receive unlimited fee refunds. This account also features zero foreign transaction fees, which means that you can save big while traveling abroad.
Click through to read more about 2019's 10 best checking accounts.
More on Saving Money on Travel