Surprising Things That Could Cost You Your Travel Points

7 min Read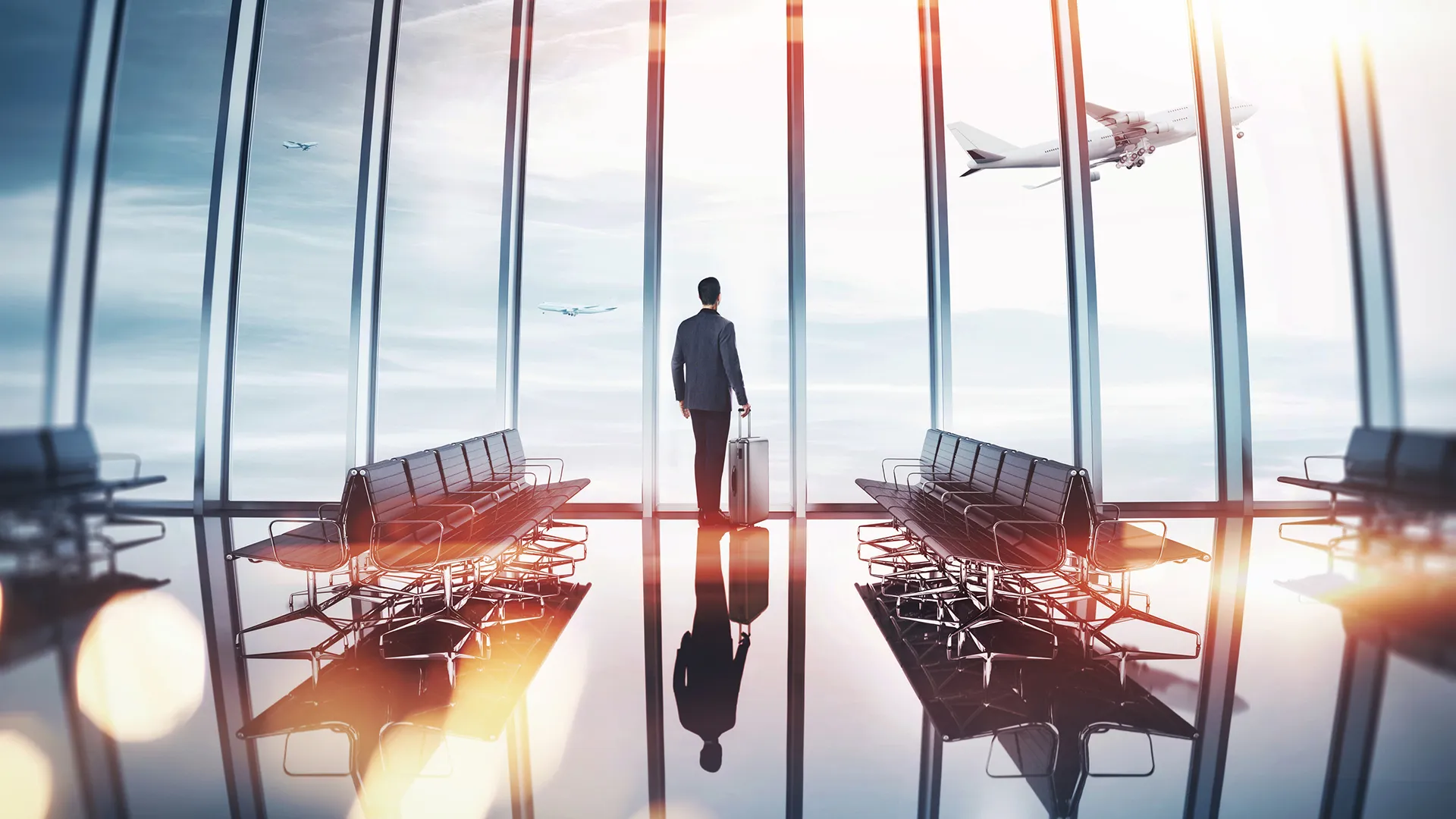 I love to earn travel rewards, and my stash of points and miles can seem as valuable as your bank balance. As an expert in credit cards and award travel, I've been writing about how to travel for free since 2008. In fact, I haven't paid for a flight in over five years, despite traveling extensively with my wife and three children.
And while I feel safe knowing that my bank account is insured by the federal government, my rewards balances are much more vulnerable. In fact, there are many ways that you could lose your travel rewards that you might not be aware of. Most people think of their rewards as their property, but the terms and conditions of many of these programs clearly state that they belong to the company that issues them — and they reserve the right to confiscate them if you break their rules.
Last updated: Jan. 9, 2019
Make Your Money Work for You
Not Making a Credit Card Payment on Time
Credit cards can offer you valuable points, miles and cash back for your spending, but some of these programs include a little-known clause in their terms and conditions that can result in your rewards being forfeited.
For example, American Express will withhold the rewards you earn each month if you fail to make at least the minimum monthly payment by the due date.  
Not Paying Attention or Advocating for Yourself
But just because you missed a payment, that doesn't mean your points have to disappear. You just need to stay on top of them.
American Express may occasionally waive the interest fees and late charges upon request — but you can often still keep your points. They will simply likely charge you a fee, at least in my experience. And with Chase, the risk of losing your points only comes when you're more than 60 days late, when the terms state that the company may close your account and confiscate your points. So if you realize you've missed a payment but it hasn't been two months, get on it right away and your points should still be safe.
Not Using Your Cards
If you don't ever use your cards, you'd think that you would have no late payments to worry about, and therefore your points and miles would be safe. However, many credit card issuers will close accounts for inactivity rather than incur the costs of maintaining them.
Typically, this only happens to credit cards that have no annual fee, as many card issuers are happy to have you pay the fee every year without using the card.  And when the card issuer closes your account, you're likely to lose the points or miles that you've earned in a credit card rewards program.
Make Your Money Work for You
Selling Your Miles
Say you've got a bunch of extra miles that you don't plan on using, and you know someone who would pay you to redeem them for a ticket in his or her name. Or, perhaps you've heard that there are — very shady, in my opinion — mileage brokers willing to pay you for your rewards.
There's nothing illegal about doing this, but it's against the terms and conditions of many airline, hotel and credit card rewards programs.
Letting Others Have Access to Your Perks
As I've learned over time, some of these companies have staffers whose job it is to uncover these transactions and penalize their customers by canceling sold tickets and confiscating any remaining rewards. These penalties also apply to those who sell the upgrade certificates that they receive by earning elite status in a frequent flyer program.
Just note that you are always allowed to redeem your points and miles for awards that you give as a gift. 
"Gaming" the System
While most of the things you can do to lose your rewards are pretty clear, the concept of "gaming" is much harder to define. To hear some credit card industry executives speak, gaming could be virtually any behavior that benefits consumers but doesn't offer the card issuer enough profits. Furthermore, the terms and conditions that prohibit gaming can be vague — and enforcement arbitrary, as far as I'm concerned.
For example, American Express includes terms that prohibit "abuse, misuse or gaming" to receive a sign-up bonus. Some particularly enthusiastic award travelers contend that credit card issuers, airlines and hotels who created the rules and that they shouldn't be penalized for finding creative ways to earn the most rewards, while following the letter of the terms, if not their spirit.
Make Your Money Work for You
Not Being Smart About Your Strategies
That said, there are a few clear-cut things you can do that might be considered gaming or abuse. If you sign up for a credit card, get the bonus and then immediately cancel the card, you will risk losing your rewards. In fact, American Express specifies that canceling a card within 12 months may be considered abuse. So skip that strategy.
Other obvious no-nos include purchasing items to qualify for the sign-up bonus and then returning them, as well as applying for credit cards using offers that were targeted to someone else. Other card issuers may shut down your account if they decide you've crossed the line, but most will allow you to redeem your remaining rewards before they are forfeited. Avoid these approaches and you will typically be fine.
Getting Hacked
In recent years, hackers have targeted all sorts of businesses, and some have found it easy to tap into your accounts of frequent flyer miles and hotel points. Sometimes, points and miles are quickly redeemed for business class flights, while other accounts are cashed out for gift cards. In fact, your information can even be brokered online to criminals on the so-called dark web.
Not Protecting Yourself
Often, airlines and hotels will restore the rewards lost to hackers, but there are no guarantees. To protect yourself, use complex passwords that you closely guard.
It's always wise to shred your boarding passes — and definitely do not post pictures of them online, as they could contain your name and frequent flyer number.
Forgetting
A surprising amount of points and miles go unclaimed simply because their owners forgot about them. Often these are small balances that have little use, but sometimes they can be larger ones. And if you think that this can't happen to you, think of your friends and relatives that might not keep close track of everything as they move, age or just keep poor records.
To keep a close tab on my accounts, and those of my family members, I like to use a program called Award Wallet. This stores all of my usernames and passwords, and shows me all of their balances.
Make Your Money Work for You
Dying
While you can't take your miles with you when you die, some programs allow your survivors to receive them. Each program has different rules, with some requiring a death certificate and proof of relation. On the other hand, the Delta SkyMiles program closes the accounts of members upon death and confiscates their points.
To avoid you or your family members losing rewards this way, make sure to have your usernames and passwords recorded where others can find them. You can even specify who should receive your rewards in your will.
More From GOBankingRates
Last updated: Jan. 9, 2019
Editorial Note: This content is not provided by American Express. Any opinions, analyses, reviews, ratings or recommendations expressed in this article are those of the author alone and have not been reviewed, approved or otherwise endorsed by American Express. American Express credit card products are not available through GOBankingRates.com.
About the Author