We Found 5 Magical Tiny Homes on Airbnb You Should Book Right Now
Enjoy cozy stays from Barcelona to Portland starting at $55.
It's no secret that booking hotels can be pretty pricey– fortunately, local living for less is available on home-booking sites like Airbnb. We scoured the world for these magical tiny home rentals with a rating of four or five stars and a price tag of $125 and under.
Know: 36 Cheap Travel Tips for Everyone on a Budget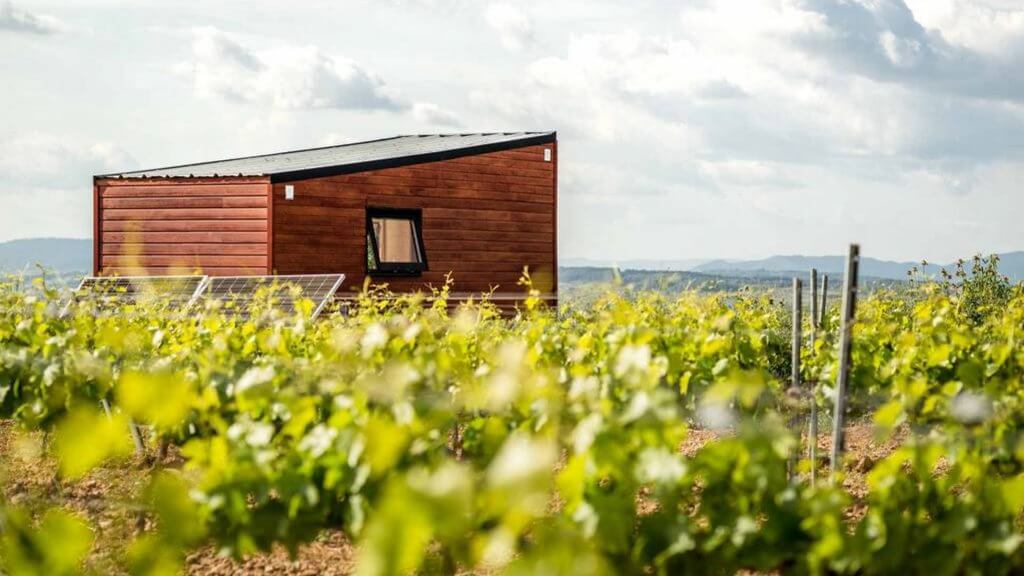 Tiny House in the Vineyards Near Barcelona
Location: Barcelona, Spain
Guests: 2
Price: $102 per night
Spend a few nights recharging in this one-of-a-kind tiny home nestled deep in the vineyards of Barcelona. Every day you'll be completely surrounded by the beauty of the Spanish Penedes vineyards and wake up to panoramic views of the breathtaking Montserrat mountain ranges. Even environmentalists can feel at ease in this home since it's fully powered by "off-grid" or renewable energy, as noted by the host. Amenities include free parking, private entrance, luggage drop-off, patio access and long-term stays 28 days or more.
Want to Vacation and Not Pay? Take a 3-Month Italian Vacation Thanks to Airbnb — and It's Not the Only Company Offering Travel Perks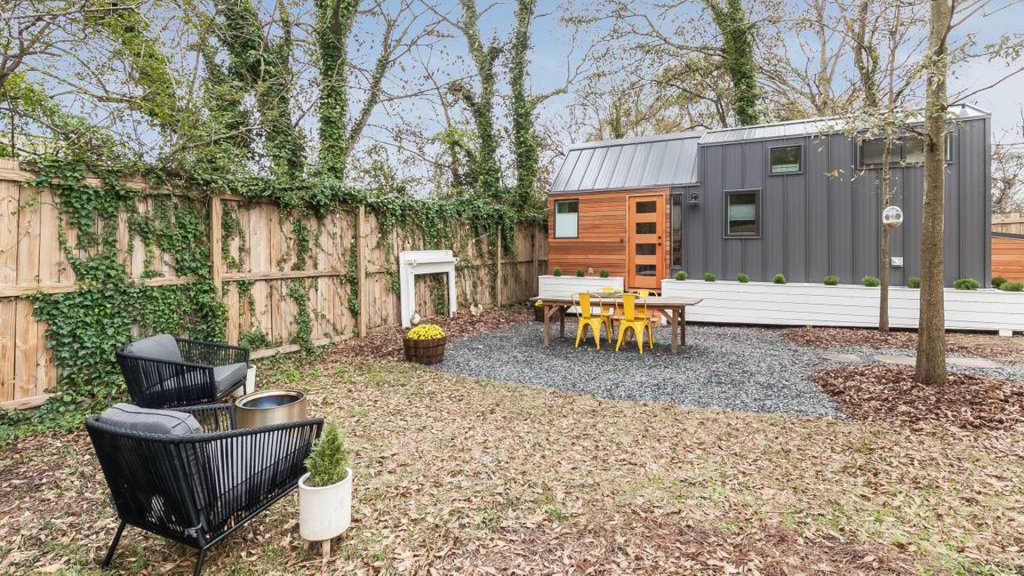 Unique Modern Tiny House in Atlanta
Location: Atlanta
Guests: 4
Price: $85 per night
Consider booking this modern-style tiny home the next time you're in Atlanta. It comes equipped with two spacious bedrooms and two queen-sized beds so you can freely stretch your legs. A perfect place for families, this charming home has a bathtub, children's books and babysitter recommendations in case mom and dad need a date night out. The property is also enclosed with a private fence and a huge backyard for entertaining.
A recent guest praised the place in a review on Airbnb, "This tiny house is an amazing getaway in the heart of the city. It's so cozy and clean. Our stay was wonderful. It is also walking distance away from some amazing shops and parks!"
Tiny Home on Farm in Upstate Catskills, N.Y.
Location: Woodridge, N.Y.
Guests: 3
Price: $125 per night
If you're looking to try something new by finding the perfect escape from city life, this rustic tiny home might be for you. Hidden in one of New York's forests, this lodging will give you a beautiful taste of nature and the outdoors. You might even see some real wildlife since the home sits on a 12-acre farm that houses angora rabbits, goats, sheep and chickens. Spend the day lounging in the home's loft bed or take a nice stroll alongside the nearby pond.
Read: Real People Share Their 28 Best Money-Saving Travel Tips
A Cozy, Tiny House in Austin, Texas
Location: Austin, Texas
Guests: 4
Cost: $54 per night
This elegant tiny home is a great option for travelers headed to Austin. Its modern decor gives the home an upscale and cozy feel. You can spend some time alone upstairs in the queen bed or relax on the pull-out sofa bed on the first level. Although it might be small, the home has many valuable amenities including WiFi, free private and street parking and a backyard to use as extra space. It's also about 10 minutes from the city's entertainment hubs as one former guest pointed out.
"Incredible little home! Thoughtful touches everywhere and plenty of amenities. Literally a 10-15 min drive from all the local hotspots. Super friendly hosts."
Cut Back Even More: Tips and Tricks to Save on These 6 Travel Necessities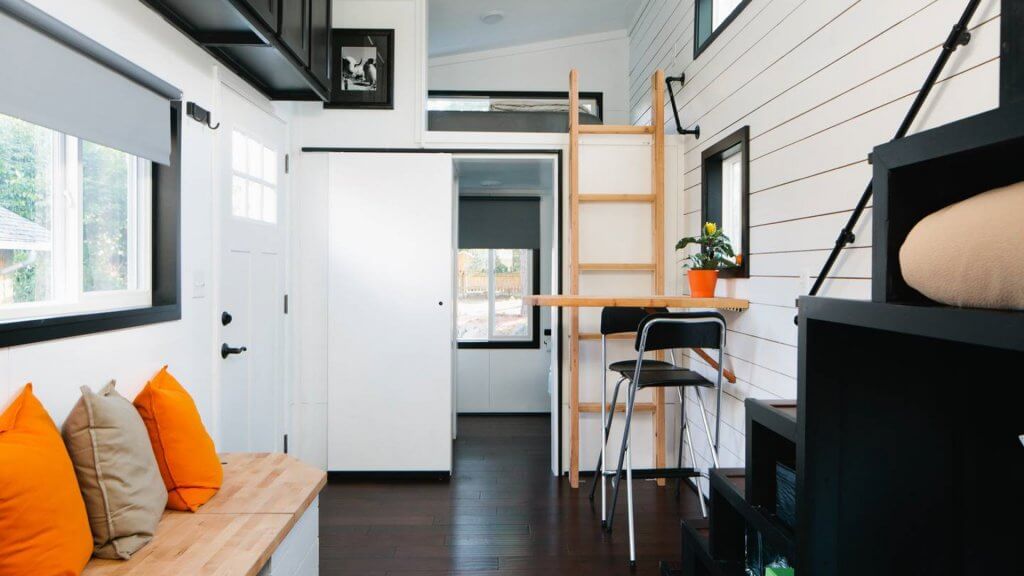 True Portlandia: Tiny House!
Location: Portland, Ore.
Guests: 4
Cost: $55 per night
Advertised as the "True Portlandia," this tiny home will give you all the feels. Built in 2015, this home is located in a quiet neighborhood in northeast Portland. It has two loft bedrooms with two queen beds to accommodate multiple guests. A haven for bike travelers, the home is a 10-minute bike ride from the Alberta Arts District and popular shops and eateries. In addition, the home runs on a greywater system and guests are given complimentary biodegradable soap.
Click through to find out what it costs to rent a vacation home built into the Earth if you're looking for another unique getaway.
More on Travel
We make money easy. Get weekly email updates, including expert advice to help you Live Richer™.
All prices are accurate as of Feb. 12, 2019.