Last-Minute Travel Planner? Here Are 9 Tips To Score the Best Deals on Your Summer Vacation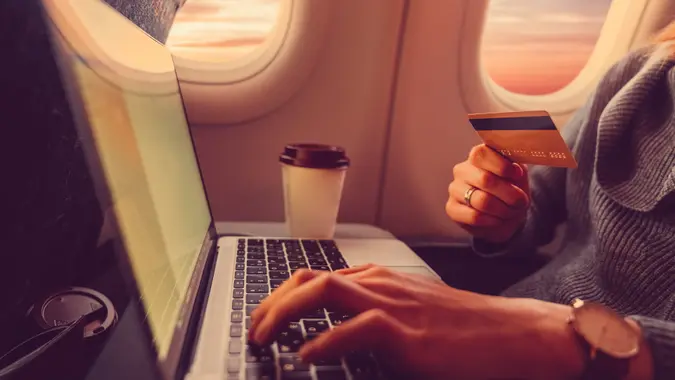 martin-dm / iStock.com
Though summer may be here, that doesn't mean you still can't plan a vacation that doesn't cost an arm and a leg. 
"Usually, I suggest our customers book flights two to six months prior to the trip, as those tickets will generally be less expensive, especially when it comes to holiday travel. However, it doesn't mean that you can't score budget-friendly deals when booking last-minute," said Mercedes Zach, travel expert at ASAP Tickets. 
GOBankingRates asked travel experts how travelers can get a good deal on their getaways this summer.
Be Flexible With Your Dates
If you want to get the best deal, you'll have to get a little creative about what days you travel on. "If you have flexibility in your schedule, try to avoid peak travel times, such as weekends and holidays. Booking your trip during weekdays or shoulder seasons can often result in lower prices," said Katherine Fleischman, publicist and travel expert at Do Tell PR.
Go To Less Popular Destinations
The hot spots like Miami, Cabo and Santa Monica might not be where you want to venture to if you're trying to save money. Fleischman recommends looking for some destinations off the beaten path. "Popular tourist destinations tend to have higher prices during summer. Consider exploring less-visited or offbeat locations that offer similar experiences but with lower costs."
Monitor Price Trends
Fleischman says you can save a lot of money by keeping an eye on prices. "Use online travel platforms and fare comparison websites to track fluctuations in prices. Set up price alerts to receive notifications when the rates drop, allowing you to snag the best deals," Fleischman said.
Make Your Money Work for You
Use Comparison Tools
Justin Albertynas is the CEO of RatePunk, and says it's important to use sites that can easily compare prices across many airlines and hotels so you know you're getting the best deal. "Apps like Skyscanner, GoogleFlights and RatePunk help you save money easily with just a few clicks by comparing the best flight and booking rates. RatePunk even lets you negotiate the prices with Airbnb hosts, which could save you hundreds if not thousands while booking your next destination."
Book Direct To Save on Hotels and Some Vacation Rentals
You might think it's best to use discount sites to book your hotel stay, but Lauren Gumport, vice president of communications and brand at Faye Travel Insurance, says that's not always the case. "If you find the hotel you want to stay at on an online booking site aggregator like Booking.com, usually if you approach the hotel directly via their actual website, the price will be less as they're not paying any commission to a third-party site where you found them. Same goes for vacation rentals. Lots of rentals are managed by larger property management companies that also have their own direct websites. Again, head to their website to book direct and you'll likely knock 10% off your lodging costs," Gumport said.
Get a VPN
Albertynas says that a VPN can really come in handy when you want to stick to a budget when planning a trip. "I advise using a VPN with a location set to where you want to book and fly. For example, I've noticed that if you want to book a location in Europe, the price changes if your VPN is set in Europe or not."
Snag Last-Minute Deals
Many sites have last-minute offers on rooms and flights that didn't book up. Fleischman says these are your best bet for getting a good deal on summer travel. "Keep an eye out for last-minute travel deals offered by airlines, hotels and travel agencies. Signing up for newsletters and following social media accounts of travel companies can help you stay informed about these deals."
Make Your Money Work for You
Book Package Deals
Fleischman says booking packages that offer all of your amenities together can be a great way to save cash. "Bundling flights, accommodation and sometimes activities together through package deals can result in significant savings. Travel agencies or online platforms often offer package options, allowing you to save money compared to booking each component separately."
Zach adds that often these packages are at resorts, which come with some extra perks as well. "A benefit of a resort is that there is a lot to do around it, and you have access to the beach, pool, saunas, hot tubs, etc., at no extra cost."
Leverage Loyalty Programs and Credit Card Rewards
This is the summer to join hotel and airline loyalty programs and put your travel credit card to use. "If you have loyalty memberships with airlines or hotels, redeem your accumulated points or miles to offset the cost of your summer travel. Additionally, some credit cards offer travel rewards or cash-back options that can be utilized to reduce expenses," Fleischman said. 
More From GOBankingRates