Hillary Clinton and Other Infamous Celebrity Tax Scandals
As all celebrities know, it's nearly impossible to keep personal information a secret. And when their financial information is leaked, the public gets a rare glimpse into their favorite celebrities' money patterns and mistakes, including how much they paid in taxes — or which celebrities evaded taxes.
From a presidential hopeful to a Grammy Award-winning artist, check out these infamous celebrity tax leaks.
1. Dean Cain Hit With $190,000 Tax Liens
Dean Cain played the Man of Steel in the '90s hit TV show, "The New Adventures of Superman," but his superpowers apparently didn't extend to his taxes. Cain was hit with $193,719 in tax liens in 2013 for failing to pay income taxes in 2011 and 2012, reports TMZ.
2. President Obama and Michelle Obama Pay 20 Percent Tax Rate
In 2013, the President and the First Lady filed their income tax return jointly, reporting an adjusted gross income of $481,098, according to a White House tax return disclosure.
It appears that President Obama has his finances in order; the couple paid $98,169 in taxes at a rate just over 20 percent, and donated $59,251 (12.3 percent of their income) to 32 different charities. The Obamas also shared their state income tax return, which revealed that $23,328 of their tax bill went to the state of Illinois.
3. Wesley Snipes Cheated the IRS Out of $7 Million
The famed actor starred in hit movies like "Major League," but that didn't keep him from getting three years in jail for tax woes. A 2008 tax evasion trial found that Snipes cheated the IRS out of $7 million worth of taxes, according to USA Today. The back taxes owed are around 18 percent of the $38 million unreported income Snipes earned from 1999 to 2006, during which he failed to file any tax returns, reports Reuters. Snipes was released from jail in April 2013.
4. Lauryn Hill Guilty of Tax Evasion
After Lauryn Hill pleaded guilty to tax evasion charges in 2013, the Grammy-winning artist was sentenced to three months in a federal prison. The "Killing Me Softly" singer was charged with failing to pay around $1 million of taxes on an income of $2.3 million earned from 2005 to 2009, reports AP News.
5. Mitt Romney Overpaid Taxes on Purpose
While campaigning for presidency in 2012, Romney opted to make his 2011 tax returns public, which revealed that he and his wife earned $13.69 million in income and paid $1.9 million in taxes — at a rate of 14.1 percent, reports The Washington Post.
Romney could have paid less in taxes, as he and his wife donated $4.02 million to charitable organizations in 2011 but deducted only $2.25 million of those donations on their return. But the then-presidential hopeful configured his returns to ensure he would pay a tax rate of at least 13 percent to match a statement he had previously made on the matter. 
6. Pete Rose Failed to Report Income
Baseball legend Pete Rose has a checkered past with the IRS, dating back to 1990 when he pleaded guilty to failing to report earnings from horse race winnings, and selling autographs and other sports memorabilia.
Rose was sentenced to five months in jail and fined $50,000. A judge also ordered him to spend three months in a halfway house and complete 1,000 hours of community service.
Rose had another run-in with the IRS 13 years later. In 2003, he failed to pay his taxes, and the IRS hit him with a $154,000 lien, reports The Huffington Post.
7. Ja Rule Owed $1.1 Million in Back Taxes
"Always on Time" singer Ja Rule was sentenced to 28 months in prison and ordered to pay $1.1 million in back taxes after failing to pay taxes on more than $3 million he earned from 2004 to 2006, according to The Los Angeles Times.
Ja Rule claimed his failure to pay taxes was merely an oversight, as he was young and didn't have the proper guidance to know how to manage his finances. He was ultimately released early in May 2013 and allowed to serve the remainder of his sentence on house arrest, reports BBC News.
8. MC Hammer Settled $800,000 Debt to IRS
The IRS came knocking MC Hammer's (real name Stanley Burrell) door after he and his wife allegedly failed to pay income taxes on their 1996 and 1997 earnings, according to DailyMail.com.
The couple reportedly owed nearly $800,000, but the "U Can't Touch This" rapper was quick to settle his debt.
"I put over 5 million dollars in my account asked the IRS how much do you want? They put it in writing, I paid them and got a receipt," he reportedly tweeted in December 2013, in response to reports that he still owed back taxes.
9. Lindsay Lohan Underpaid Taxes 3 Years in a Row
Lindsay Lohan is certainly no stranger to trouble with the law — including the tax man. Lohan was hit with her third tax lien in as many years for failing to pay $56,717.90 in taxes owed to the state of California in 2013, according to New York Daily News.
She probably she should have stopped wasting money and learned to pay more attention to her finances by then, as she also fell short on her taxes in 2010, owing $140,203.30, and underpaid in 2009 by $93,701.57, reports TMZ.
10. Sinbad Owed $8.3 Million to IRS
Sinbad, otherwise known as David Adkins, filed for bankruptcy in 2013, revealing that he owed a shocking $8.3 million to the IRS for back taxes from 1998 to 2006, reports ABC News. If you thought that was bad, the documents also stated that he had not paid state or federal taxes since 2009.
11. Courtney Love Shorted the IRS $911,000
Kurt Cobain's widow has a long history of trouble with the IRS. Courtney Love was hit with a $324,335 lien in 2009 for unpaid taxes in 2007, according to Fox News. Love also received a $266,861 tax bill in 2013 for $3,236 worth of unpaid taxes in 2009 and another $263,625 from 2011. That's not all — she was hit with another $319,749 lien in 2014 for unpaid taxes from 2012.
In all, the IRS accused Love of underpaying her taxes by $911,000 from 2007 to 2012.
12. Bill and Hillary Clinton's Tax Returns Revealed Controversial Connection
The 2016 presidential candidate released her and the former U.S. president's tax returns from 2000 to 2007, when she was vying for the 2008 Democratic presidential candidacy. The tax returns revealed that the Clinton's income over the eight-year span totaled $109 million, according to The Huffington Post. Their sources of income during that time included:
$1.1 million Hillary Clinton earned as a New York senator
$1.2 million from Bill Clinton's presidential pension
$10.5 million in royalties from Hillary's book
$29.6 million for Bill's book royalties
$51.9 million Bill earned in speaking fees
The income source that really raised eyebrows, however, was the $15 million paid to Bill Clinton by billionaire Ron Burkle's Yucaipa Global Opportunities Fund between 2003 and 2007. Bill ended the business partnership in 2009, walking away from potential earnings of $20 million, reports The Wall Street Journal.
Keep Reading: What Hillary Clinton and Other 2016 Presidential Candidates Earn Per Speech
About the Author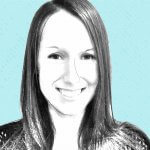 Laura is a writer with nearly 10 years of experience in marketing and personal finance. She is a Los Angeles-based writer specializing in personal finance, higher education, legal matters and marketing. She holds a Bachelor of Arts in Communications from the University of Pittsburgh and an MBA from Robert Morris University.