Today Is the Official First Day You Can Start Filing Your 2022 Taxes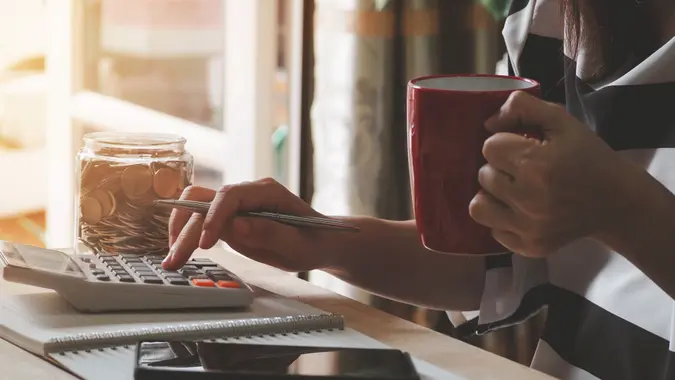 Nirunya Juntoomma / Getty Images/iStockphoto
The day is here! Today, Jan. 23, is the official kickoff to tax season, when anyone can start filing returns with the IRS before the April 18 deadline.
Do You Have a Tax Question? Ask a Tax Pro
Read: 3 Ways Smart People Save Money When Filing Their Taxes
Find: 6 Types of Retirement Income That Aren't Taxable
However, you'll want to make sure you have all your W-2s, 1099s and other tax documents (such as records of interest or retirement savings activity) in hand before doing so — this could help you avoid any processing delays or potential flagging of your return. Many employers and banks have started sending requisite employment-related forms out, and typically do so by the end of January.
According to the IRS, the agency expects more than 168 million individual tax returns to be filed before April 18. Typically the deadline is April 15, but because that date falls on a Saturday this year — and Monday April 17 is a federal holiday (the District of Columbia's Emancipation Day) — taxpayers have a few extra days to file. If you successfully request an extension, the extended date to file will be Oct. 16.
The IRS also issued a statement that they will have more customer service representatives this year to help handle any questions or issues that come up. Under the Inflation Reduction Act, the agency was allotted more money for infrastructure and has hired 5,000-plus telephone representatives and in-person staff.
Take Our Poll: How Much of a Tax Refund Do You Expect in 2023?
More: GOBankingRates' Complete Tax Resource Center
Here are the agency's helpful tips as you put your 2022 tax return together:
Be sure to look for all available tax credits, such as the Earned Income Tax Credit (EITC) that aims to provide a reduction for average gross income for low- to moderate- income individuals and families.
Use Free File tools, which allow taxpayers who make under $73,000 to file returns electronically for free "using brand-name software provided by commercial tax filing companies."
Set up a direct deposit account with the IRS, either on the paper return or the e-file submission in order to get your refund sent to you more quickly. The IRS has already warned Americans that refunds may take longer this year — and may be less substantial than usual due to the end of some deductions and credits like the expanded Child Care Tax Credit.
More From GOBankingRates