16% of People Expect a Tax Refund of $3,000 or More — But That Might Not Be a Good Thing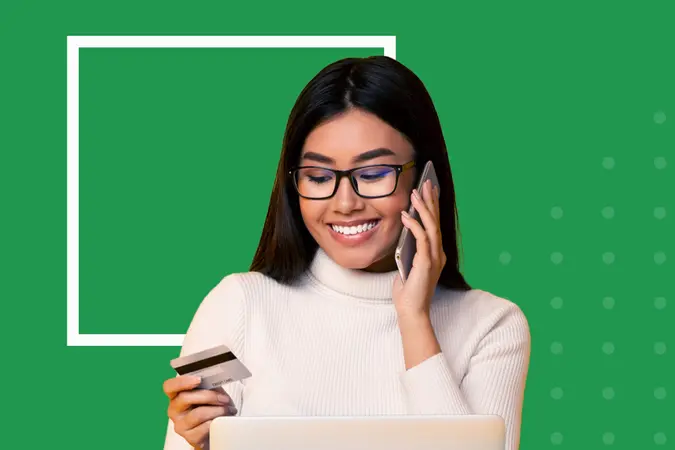 In 2021, the average tax refund jumped to $2,775 from $2,495 the year before, an increase of more than 11% over 2020. But for some lucky taxpayers, refund time comes with a supersized payout that's even bigger than average. But the size of your check isn't decided by luck, and when it comes to refunds, bigger isn't always better.
Taxes in 2022: Find Out Everything You Need To Know About Filing, Refunds and More
Important: Major Tax Changes for 2022 You Need To Know
GOBankingRates surveyed 1,000 American adults and found that only a tiny sliver — 4.5%, the smallest of any group — expect to receive $2,501-$3,000, which is the range of the average refund. The biggest group — a little over 16% — expects to receive just $501-$1,000. But the second-biggest group — 15.8% — is looking forward to a refund of more than $3,000.
That's a lot of money — maybe too much.
Find Out: Here's How Americans Are Planning To Use Their Tax Refunds in 2022
It's Not a Refund, It's Repayment for a Free Loan You Gave the IRS
If you're like most workers, your employer withholds a portion of your gross income every paycheck to give to the government on your behalf to cover your income taxes. To ensure you pay the whole amount you owe without Uncle Sam having to chase you around for it at tax time, they err on the side of caution and withhold a little extra, which comes back to you in the form of a refund the following year.
"A tax refund means you overpaid the taxing authority during the year," said Ashley F. Morgan, a debt and bankruptcy attorney in Northern Virginia. "Basically, when you submit your tax return, the IRS is returning any overpayment you sent to them, either in the form of withholding or estimated tax payments."
See: Reasons You Might Not Get a Tax Refund This Year
Throughout the year, the IRS uses what will become your refund to pay for its own expenses and operations while you have to go without it until the next tax season. In essence, it's an involuntary loan that the IRS takes without asking, and for your troubles, you collect exactly 0% interest.
If you ever have to set up a payment plan with the IRS, ask to pay 0% interest and see how far you get.
Those Thousands Could Have Been Earning You Hundreds
It's impossible to say how the IRS used the interest-free loan you gave it last year, but one thing is certain — that money wasn't earning you 27%. The S&P 500 gained 26.89% in 2021, and if you had put $3,000 in a simple ETF that tracks the index, you would have earned $810 in gains on the year — plus a dividend. Instead, you loaned it to the federal government's most loathed agency for free.
More: Should You File Early This Year?
You Probably Charged Purchases You Could Have Bought With Cash
The study also showed that more than 1 in 3 people — 37.4% — will use their tax refunds to pay down debt. Much of that will go to high-interest credit card debt. The system of tax withholding can't be blamed for America's plastic habit — at least not all of it — but it's likely that many Americans are charging purchases that they would have been able to cover with cash had the IRS not pulled extra from their paychecks. When they get that money back in the form of a refund, nearly 4 in 10 will turn right around and use it to pay those exact same credit card bills — plus interest.
"If you are incurring debt and paying interest on the debt during the year just to pay it off with your refund, you would save more money by having the money during the year to save and use," Morgan said. "You wouldn't get the large refunds, but you would have more access to money during the year."
Advice: 10 Best Ways To Use Your Tax Refund If It's Not Very Big
Consider Cutting the IRS' Credit Limit
There's no denying it, you get a warm and fuzzy feeling while watching your refund tick up as you plug your deductions into your tax software. Just remember, the bigger your refund, the more useful it would have been in your paycheck all year long — and now is as good a time as any to reset the balance.
"If every year you are getting large tax refunds, you may want to look at what is going on," Morgan said. "This means you may be able to adjust your withholding so that you are sending in a little less each month to the government and have that money to spend during the year."
Start by asking your employer how many withholding allowances you're currently claiming. If your refunds are too big, it might be time to reduce the annual line of credit you extend to the IRS every year by filling out Form W-4 and adjusting your withholdings.
Your refund will shrink but your paycheck will grow — and your financial health might just improve.
More From GOBankingRates
Methodology: GOBankingRates surveyed 1,000 Americans aged 18 and older from across the country between January 31 and February 1, 2021, asking six different questions: (1) How do you plan on filing your taxes for this year?; (2) When do you expect to file your taxes this year?; (3) How much do you expect to receive in a tax refund?; (4) What do you plan to do with your refund? (Select all that apply); (5) Do you feel confident you are receiving all the deductions you feel qualified for?; and (6) If you received the Child Tax Credit this past year (2021) how do you feel it will affect your taxes? All respondents had to pass a screener question of: Do you plan to file taxes in 2022?, with an answer of "Yes". GOBankingRates used PureSpectrum's survey platform to conduct the poll.