Are You Owed Money From the TurboTax Settlement?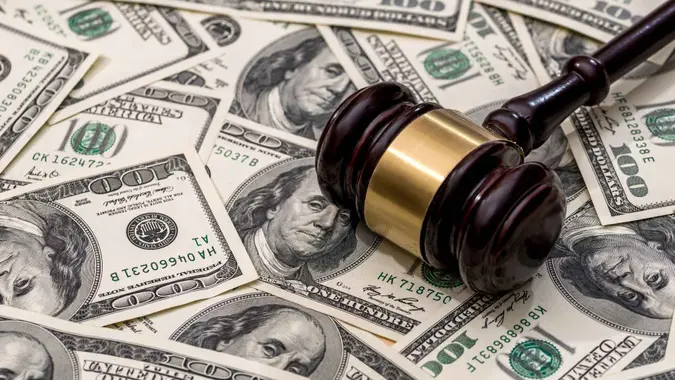 alfexe / Getty Images/iStockphoto
Roughly 4.4 million Americans could be eligible for up to $85 from Intuit as part of a recent TurboTax legal settlement, according to a statement released May 5 by New York state Attorney General Letitia James.
"Intuit cheated millions of low-income Americans out of free tax filing services they were entitled to," James said in the statement. "For years, Intuit misled the most vulnerable among us to make a profit. Today, every state in the nation is holding Intuit accountable for scamming millions of taxpayers, and we're putting millions of dollars back into the pockets of impacted Americans."
Who Qualifies for a Refund and How Much Can You Receive?
If you used TurboTax in 2016, 2017 or 2018 and paid money for the service, but also qualified to use the Intuit IRS Free File Product — and did not use the IRS Free File Product in a prior tax year — you could be owed a refund from Intuit.
The company's "Free, Free, Free" campaign promised free tax filing but then steered customers toward a tax filing product with costs attached, CBS News reported. Intuit also blocked its IRS Free File landing page from search engine results in 2019, according to an investigation.
Take Our Poll: Are You Concerned About the Safety of Your Money in Your Bank Accounts?
How much you receive from the settlement depends on how many years you paid for TurboTax. Customers who paid for the program for all three years could receive up to $85, while the average refund will be roughly $30.
How To Claim Your Funds from TurboTax
Consumers do not have to file a claim to receive their refund. If you qualify for a payment, you'll receive an email from the settlement fund administrator, Rust. You will then receive a payment by check in the mail, likely some time in May or June, according to AGTurboTaxSettlement.com.
If you do not receive a check by mid-June 2023, but received an email saying you qualify, you can visit the settlement website and enter the Claimant ID number to request a re-issue. You can also check on the status of your check by clicking the "Payment Verification" tab.
On the site, Intuit requests that consumers not reach out to Intuit with questions, comments, or concerns.
Additionally, be aware that you do not need to provide any account information, personal information such as your Social Security number, or pay any money to receive your settlement check.
More From GOBankingRates