Did the New Tax Law Help or Hurt Ordinary Americans? Taxpayers Share Their Stories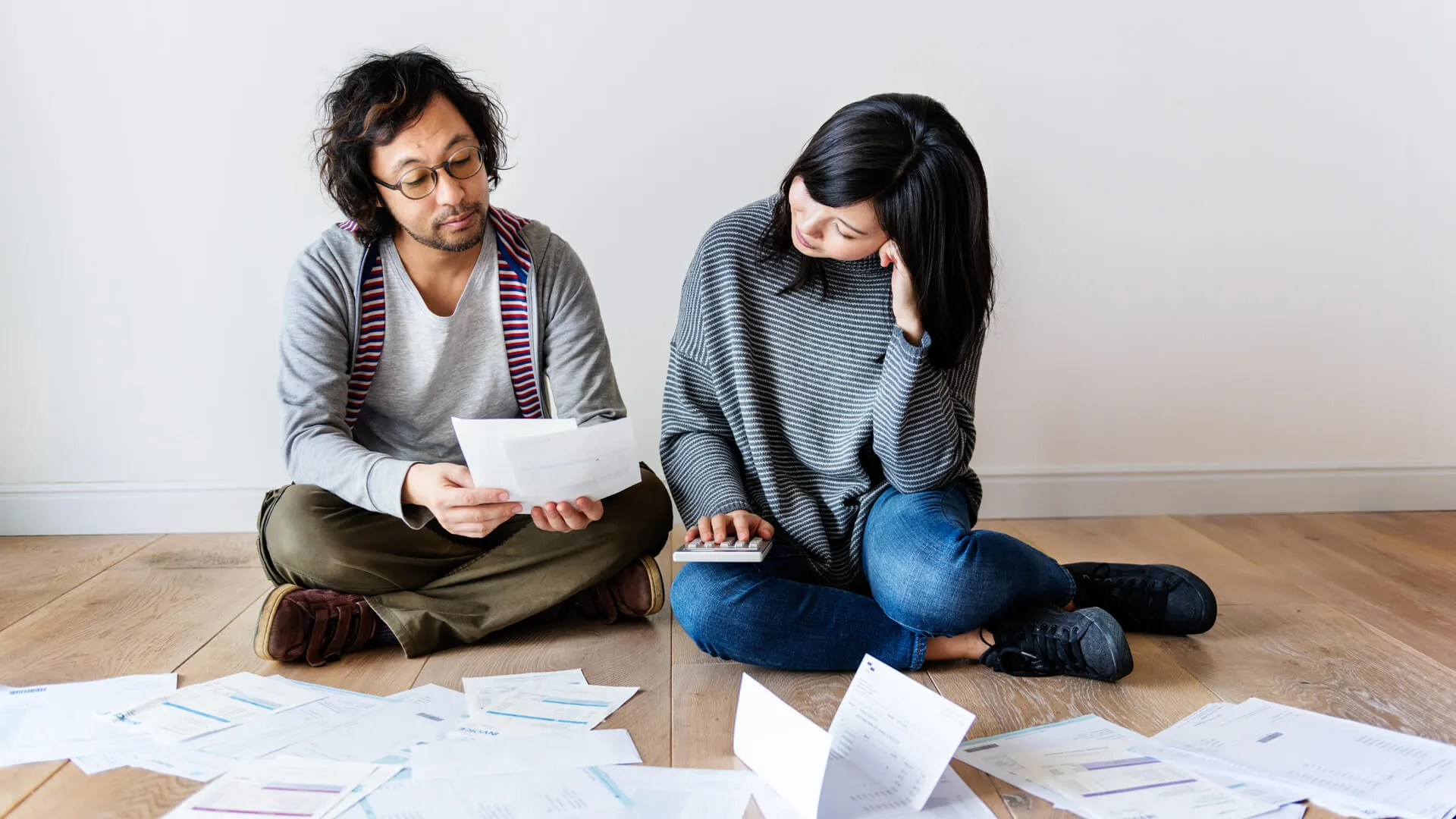 The Tax Cuts and Jobs Act of 2017 was meant to benefit middle-class taxpayers, not just the wealthy. At least, that's what President Donald Trump promised his tax reform would do.
Now that tax filing season is underway, Americans are finding out whether Trump made good on that promise. So far, not all taxpayers are feeling the benefit of the new tax law. Millions more are expected to see their refund shrink, if they get one at all.
In order to give you a look at how things are going or what you can expect from your taxes this year, GOBankingRates talked to taxpayers to find out who the winners and losers are of the new tax law.
1. A Single, Low-Income Taxpayer
Robin Bartee is among the lower-income taxpayers who weren't expected to see as much of a benefit from the Trump tax reform compared to higher-income taxpayers. Her adjusted gross income in 2018 was about $25,000 – which was half of what it was in 2017 when she worked full time. In 2018, she earned less because she was working part time at a law firm and as an adjunct professor.
Bartee filed as a single taxpayer on her 2018 return. And her income put her in one of the lowest tax brackets.
She Kept Her Withholding the Same
Because of changes to the tax law, many taxpayers were encouraged to adjust their withholding to avoid owing taxes. However, Bartee didn't make any changes to her withholding. She claimed one allowance, as she always has. She also had employers withhold an additional $25 from each paycheck in 2018. It's something she has done every year to help ensure that she doesn't underpay her taxes. "I'm glad I did because this year without it, I wouldn't have paid enough," Bartee said.
Her Refund Was Significantly Smaller
For 2018, Bartee got a federal tax refund of only $270 compared with a $1,160 refund for 2017. She did pay less in taxes in 2018 because her income was lower. But her lower income didn't have much of an impact on her state income tax refund. She got $266 back from the state for 2018 compared with a $275 refund for 2017.
"My state refund was about the same, but my federal refund was only about 20 percent of what it was last year," Bartee said. Aside from her drop in income, nothing about her filing status changed. As in years past, she claimed the standard deduction on her federal return — which was $12,000 for 2018, up from $6,500 in 2017. "The federal [refund] is so much less even though the standard deduction is higher," Bartee said. "They took more of my money."
She Doesn't Feel Like Tax Reform Benefited Her
Bartee said she didn't expect to see a big benefit from the tax reform. However, she didn't expect to go entirely unrewarded. "I should have gotten more back," Bartee said about her 2018 refund.
That's why she called the tax reform a bait and switch. "People hear 'tax relief.' They assume it's going to go to them," she said. In the past, when her income was as low as it was in 2018, she said she got a bigger refund, so Bartee said she doesn't feel like she got any relief from the new tax law.
2. A Two-Income Couple
Riley Adams and his wife, Lily, are what would be considered DINKs – dual income, no kids. He is a financial analyst for a Fortune 500 company in New Orleans and the creator of the personal finance blog Young and the Invested. She is a medical resident.
They filed jointly on their 2018 return, as they have in the past. And their combined income put them in the 22 percent tax bracket, Adams said.
They Changed Their Tax Withholding in 2018
For the 2017 tax year, Adams and his wife received a federal tax refund of nearly $2,500. Although their tax situation didn't change for 2018, they claimed an additional tax withholding allowance last year because they had received such a big refund. The more allowances a taxpayer claims on a W-4, the less tax is withheld.
"We wanted less tax withheld from my paycheck to reduce our refund," Adams said. "We didn't want to provide Uncle Sam an interest-free loan if we could avoid it."
They Lost Out on Itemized Deductions
Adams said he used TurboTax software to prepare his 2018 return, as he had done every year. "In previous years, we itemized our deductions because we were able to exceed the standard deduction threshold," he said. So he entered lots of information to itemize again on the couple's 2018 return, but the amount of those deductions didn't top the higher standard deduction of $24,000 for married couples filing jointly.
"As a result, we entered copious information meant to count as itemized deductions, but found in the end none of it helped on our federal tax return," Adams said. "We did see some benefit at the state return in Louisiana, so not all of that logging was a waste."
They Owed Taxes
The couple didn't have any idea how the tax reform would affect them before filling out their return. They did get a $600 state tax refund, which was similar to what they had received in the past. Because they had adjusted their withholding, they assumed their federal refund would be smaller than the previous year, Adams said. What they didn't expect was that they would end up owing $1,000 in federal taxes when they filed their 2018 return.
"Compared to last year, when we received almost $2,500 as a federal tax refund and a similar amount from the state, the change was a major shock to us," Adams said.
3. A Business Owner
Small-business owners are among those who benefited from the Tax Cuts and Jobs Act thanks to a new 20 percent qualified business income deduction. However, some didn't get as much of a benefit as others — including Michael Menninger, founder of financial planning firm Menninger & Associates.
He benefited from the new 20 percent deduction for small-business owners, but other changes to the tax law hurt him. "I happen to be one of the rare people who didn't benefit a lot by the tax law changes," said Menninger, who had income of about $200,000 in 2018 and filed single.
He Lost Out on State and Local Tax Write-Offs
The new tax law made several changes to deductions, including the deduction for state and local taxes. It limited the amount of state and local property, sales and income taxes that could be written off to $10,000, which hurt Menninger. Because he paid more in state and local taxes than the new limit, he missed out on about $10,000 in tax write-offs.
The New Tax Brackets Hurt and Helped Him
Menninger was among the higher-income earners who was hit by changes to the tax brackets. "My taxable income put me in the 32 percent marginal tax bracket," he said. "For single filer, that particular tax bracket got hit sooner than in prior years." For 2018, income of $157,500 to $200,000 for single filers was taxed at a 32 percent rate, whereas it would've been taxed at 28 percent or lower in 2017.
However, Menninger did benefit from the lower tax rates that hit a portion of his income. The 15 percent, 25 percent and 28 percent rates fell to 12 percent, 22 percent and 24 percent as a result of the new tax law — which meant he paid less taxes on his income below $157,500. Thanks to tax reform, he also avoided paying the alternative minimum tax — an extra high-income tax.
He Benefited Less Than He Thought He Would
Menninger said that most of his financial planning clients saw their taxes reduced by 8 to 13 percent as a result of new tax law changes. But the benefit wasn't as big for him. "In the end, my total tax went down by a disappointing 2.5 percent compared to prior years," Menninger said.
4. A Married Taxpayer With 2 Children
Tiphani Davis has a unique tax situation. She's married and has two children, but she files separately from her husband and only claims one child.
Their combined income would qualify as middle class or upper-middle class, she said. So Davis, a high school English teacher, files separately to meet the qualifications for the federal government's student loan income-based repayment program. The program reduces her monthly loan payments from $1,200 to $75.
She Owed Taxes
Davis said her income was a little higher in 2018 than 2017, but nothing else changed about her tax situation. Yet, rather than get a refund of a few hundred dollars as she did with her 2017 return, Davis ended up owing about $1,200 when she filed her 2018 return.
"I'm not sure what changed this year," she said. "I made a little more, but it doesn't seem to be enough to see such a difference." She did not adjust her tax withholding in 2018 to compensate for changes to the tax brackets but now wishes she had.
She Questions How the Tax Law Is Helping Taxpayers
Davis didn't support the new tax law when it was enacted and now has found even less to like about it. "I find it bizarre that a school teacher owes the federal government money when it seems the super wealthy get away with paying very little," she said. "While they obviously pay way more than I do, my $1,000 hit is harder on me and my family than theirs."
She does realize that her married filing tax status isn't helping her, either. "I think that if I wasn't caught in this endless student loan loophole it would be better," she said. "But because we file separately, we lose out on a lot of credits."
Read more about the biggest tax reforms in U.S. history.
More on Taxes