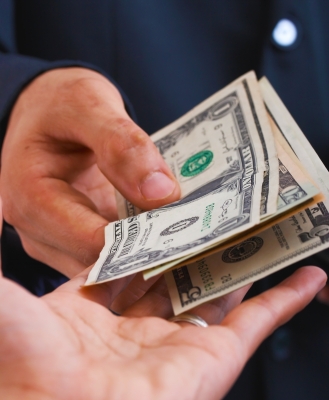 Have you ever watched the ABC TV show Primetime: What Would You Do? It puts ordinary people in extraordinary situations (ex. finding a baby alone in a car, seeing a parent abusing a child) to see how they would react. In most cases, people surprise themselves with their ability to do the right thing when least expected.
Siblings Ryan and Katie Moi found themselves in a TV show predicament when they ran across a bag filled with $13,000 on the street. Surprising to some, the brother and sister decided to return the money. Do you think you would do the same if faced with a similar circumstance?
Siblings Turn in Money Despite Financial Need
Ryan and Katie Moi are no strangers to life challenges. Ryan, 25, engaged to be married with a six-year-old daughter and in the process of starting a business and Katie, 21, in college and just getting over the fact that someone stole her laptop, could have used some financial assistance.
But the siblings pushed their financial need aside when they spotted a bank deposit bag on the side of the road; inside was a whopping $13,000 and checks made out to Reliable Credit Association. What did the brother and sister do thereafter — return it.
Well, actually they didn't return the money right away. They instead stopped by their father, Eric Moi's, house for advice. Eric knew the manager of the bank and returned the money, but was sure to give his children the credit. It's not every day that siblings turn in money when they themselves are in financial need, after all.
He shared his pride in his children's decision, as both children are recovering alcohol addicts.
"They've both been through rehab," Moi told ABC News. "So a couple (of) years ago that money might not have made it to my hands … so it was a very wonderful thought…"
Returning Money Adds to the Siblings' Savings Account
The siblings acknowledged that adding the huge sum to their savings account would have been fantastic. But the great news is their generosity did not go unnoticed.
Reliable presented each sibling with a $200 Visa gift card on Wednesday, not to mention that Ryan and his sister both received job offers.
But despite the rewards that added to their bank account, the siblings are just proud of returning the money.
"You know, we actually feel great," Ryan shared. "I mean people told us how proud they are of us and with the job offers and my sister getting a new MacBook, it's been a really great experience."
If you found yourself in a financial jam and came across a bank deposit bag with a huge sum, do you think you could do the same?
(Image: Stuart Miles)