Citibank Review: Lucrative Bonuses and No Minimums To Open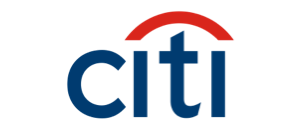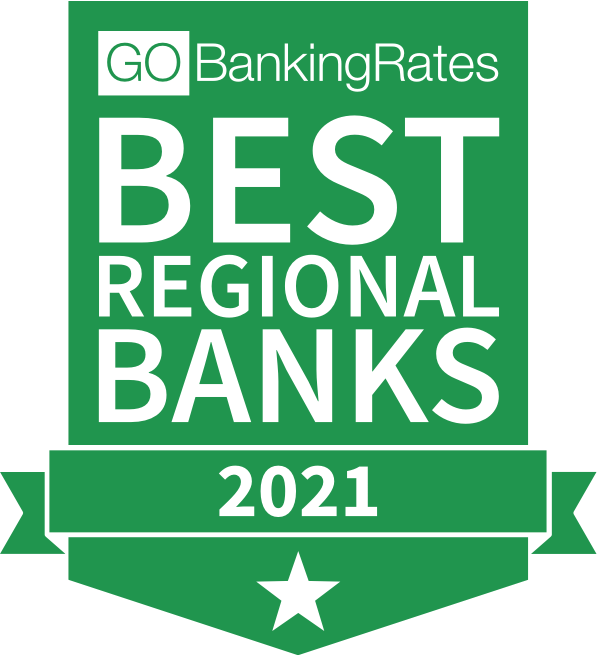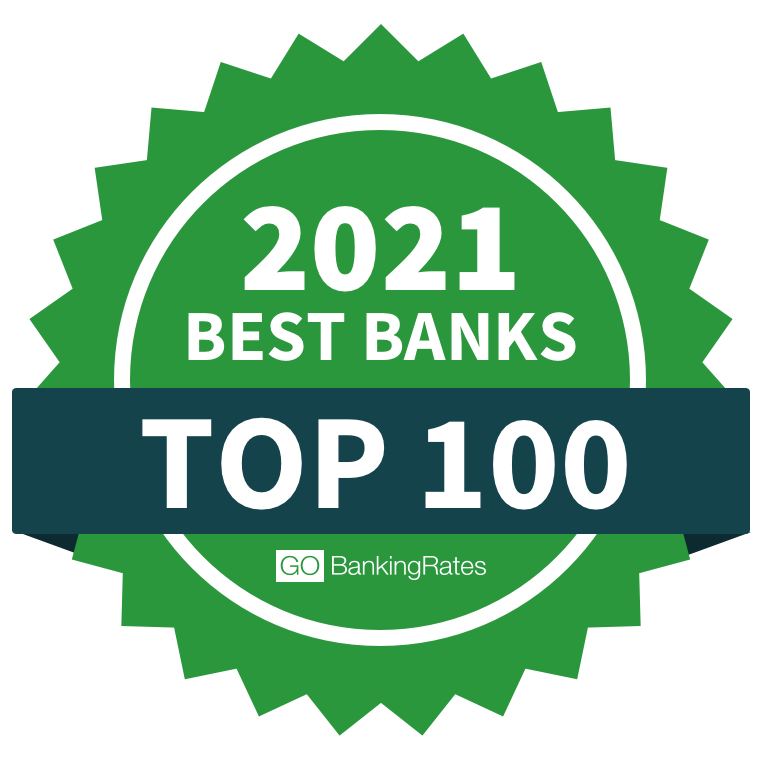 GOBankingRates Score
Our Take: 
Citibank has much to offer
its customers and is well worth considering as your first -- or next -- bank. From its account offerings to its accessibility to its online banking capabilities, Citibank is a front runner in many areas.
Mobile App/Digital Experience
Locations
Opening Deposit Requirements
Customer Service
How did we calculate this?
About Citibank
City Bank of New York was created in 1812 as one of the first rival banks outside of Boston, Philadelphia and Baltimore. Throughout the years, the financial institution has seen the creation of the Panama Canal, World War I and World War II and, in 2012, it celebrated its 200th anniversary.
Today, Citibank has over 700 branches in the U.S. and more than 1,800 branches overseas. The bank offers a full suite of banking products. With this variety and accessibility available, GOBankingRates has ranked it one of the Best Regional Banks in 2021. If you're curious about opening an account with Citi, consider how its bank accounts and investment options can support and grow your money.
Citibank Banking Products
Citibank offers an array of banking products, from checking accounts and savings accounts to certificates of deposit and individual retirement accounts. While the options are plentiful, each bank account has rates and fees that deserve close examination.
Product
Key Details
Checking Accounts

Interest-earning accounts available
No minimum opening deposit required
Options to waive monthly service fees

Savings Accounts

Competitive interest rate
No minimum opening deposit required
Option for automatic transfers to cover overdrafts

CDs

Three types of CDs offered
No Penalty CD: No penalty for withdrawals
Step-Up CD: Offers a rate increase with time

IRAs

Both money market and CD options
Citibank also offers credit cards, personal loans and lines of credit, mortgage loans, home equity loans and investment products and services.
Citibank Checking Accounts
Citibank offers a variety of checking account packages — both interest-earning and non-interest-earning — which gives you the ability to choose the account package that will work best for you.
Features
Online bill payment
$0 minimum opening deposit
Access to Zelle money transfer service
Mobile check deposit
Pros
Access to over 60,000 ATMs in the U.S.
Citi debit card eligible for Citi Entertainment rewards
Balance alerts and payment alerts available
Citigold, Citi Priority, The Citibank Account earn interest
Citi Private Bank accounts, Citigold account, Citi Priority account, The Citibank Account eligible for Citi ThankYou Rewards
Cons
Must take action to have monthly service fees waived — qualifying direct deposit, maintaining a minimum combined average daily balance
Citibank Savings Account
Citi offers a Citi Savings and an Accelerate Savings is an interest-earning savings account in addition, which can be linked with a Citibank checking account. Its availability is limited to certain locations. The account allows for automatic transfers and Citi ThankYou Rewards. Here's detailed look at the Accelerate Savings account.
Features
SafetyCheck option to cover account overdrafts
Optional balance and deposit alerts
Mobile check deposit
Pros
No minimum opening deposit
Easy to transfer funds between Citi and other financial institutions
Comparatively higher annual percentage yield of

0.50%

on Accelerate Savings

when compared to online savings accounts, such as those offered by Discover and Ally
Cons
Monthly service fees for every account package except Citigold and Citi Priority
Citibank Money Market Account
Citibank offers an insured retirement money market account as part of a banking IRA. You open an account with an initial contribution and then add funds anytime you want, up to to the maximum annual contribution limit.
Features
0.20% APY
$0 minimum opening deposit
No term limits
Pros
Ability to grow savings with no annual fee
Tax-advantaged accounts
Cons
Money market account has a low APY compared to other financial institutions
Citibank CD Accounts
Citibank offers a fixed-fate CD, a step-up CD and a no-penalty CD. All three CDs are insured by the Federal Deposit Insurance Corp. and are great ways to make savings more profitable in the long term. CDs are also a great way to earn money toward upcoming large purchases like college or a trip around the world.
Citibank also offers CDs as part of a banking IRA, which feature various terms and laddering options.
Features
Citibank's fixed-rate CDs offer a guaranteed interest rate for the entirety of your CD term, whether it be three months or five years. The APY on a fixed-rate CD is 0.25% for a five-month term and 0.10% for a one-year term.
Step-up CDs offer an automatic interest rate increase every 10 months with a 30-month CD term. The composite APY is

0.10%

.
No-penalty CDs offer a chance to withdraw funds after six days from the initial deposit without any penalty fees, plus a guaranteed fixed interest rate throughout its whole, 12-month term. The APY of this CD is 0.05%.
Pros
The step-up CD banking product increases interest, unlike most CDs.
The no-penalty CD is also unique because withdrawal fees are typical for bank CDs.
Cons
All three CD products offer low APY rates compared to online bank CD products.
Banking Experience
Citibank has almost 700 branch locations across the U.S. and over 60,000 fee-free ATMs. Plus, you can apply for and manage accounts, pay bills and access other services on your computer or via the bank's mobile app. Here's more about Citibank's banking experience.
Customer Service
Citibank offers various ways to get in touch if you need help with your accounts or other banking services:
Chat: You can access this feature through the Citi Mobile app or online.
Online Banking Support Customer Service: Call 800-374-9700 to reach a customer service representative.
Accessibility and Ease of Use
Citibank offers a variety of ways to bank, which makes it easy to find one that works best for you. Here are five options when it comes to banking with Citibank:
Visit one of approximately 700 branch locations. You can find your nearest location online.
Find the division of banking you are trying to reach and call the direct phone number.
Go online or use your Citi Mobile app.
Contact Citi by mail. Find the address of the banking division here.
Enroll in CitiPhone Banking to access information about your accounts, pay bills or make transactions.
Mobile and Digital Experience
If you're not afraid of technology, you can chat with a Citibank assistant online as soon as you log in to Citibank's online banking. You can also bank on the Citibank Mobile app, which is available on Apple and Android smartphones. Citibank's Apple app has a rating of 4.9 out of 5, and its Android app has a comparable rating.
How To Open a Citibank Account
Opening a Citibank account is easy. Visit Citibank's website, and select the type of account you'd like to open. Follow the prompts. You'll progress through these five stages to open a Citibank account:
Personal information
ID verification
Employment and income
Agreements and disclosures
Transfer funds
Key Information

Customer Service Number: 800-374-9700

Routing Numbers: See Citibank routing numbers by state.

Promotions: Newest Citibank Promos & Bonuses

Login: Citibank Login Help
Citibank Bank Fees
Banks, including Citibank, charge various fees. Here's a rundown of some of the fee types and amounts that Citibank charges.
Monthly maintenance fees: $4.50-$30, depending on type of account
Overdraft fees: $34 per item
Wire transfer fees: $15-$35, depending on type of wire transfer
The fees Citibank charges are in line with what many other banks charge. Citibank does offer account holders the opportunity to waive monthly maintenance fees via balance or direct deposit requirements.
| Bank | Monthly Maintenance Fees | Overdraft Fees |
| --- | --- | --- |
| Citibank | $4.50-$30 | $34 |
| Bank of America | $4.95-$25 | $35 |
| Wells Fargo | $5-$30 | $35 |
| Chase | $4.95-$35 | $34 |
Citibank vs. Competitors
Citibank vs. Bank of America
Bank of America has more reasonable monthly maintenance fees than Citibank, with its highest fees at $25. However, Citibank's overdraft fees are slightly lower, which could save you a few dollars a month, depending on if — and how often — you have overdrafts.
Citibank vs. Wells Fargo
Wells Fargo has more branch locations than Citibank: 5,200 vs. Citibank's 700. But Citibank has a network of 60,000 ATMs, while Wells Fargo has only about 13,000 in its network.
Citibank vs. Chase
Chase trumps Citibank with over 4,700 branch locations — thousands more than Citibank's approximately 700. But Citibank's monthly maintenance fees are more reasonable with its highest fee reaching $30 versus Chase's highest fee of $35.
Final Take
If you're looking for a bank that offers a variety of account packages with $0 opening deposits and lucrative bonuses, Citibank is a perfect fit. While the bank's fees may not be the lowest overall, they are in line with what other banks charge, and Citibank offers account holders opportunities for fee waivers.
Plus, Citibank has a network of over 60,000 fee-free ATMs, and you can easily move funds between Citibank and non-Citibank accounts.
Editor's Favorite

Citibank offers a competitive savings rate of 0.50% on its Citi Accelerate Savings account, which beats what's offered by some other brick-and-mortar and online banks.
Jared Nigro contributed to the reporting in this article.
Rates are subject to change; unless otherwise noted, rates are updated periodically. All other information on accounts is accurate as of Nov. 14, 2020. For the most up-to-date information on Citibank or its accounts, visit its website.
Editorial Note: This content is not provided by Citibank. Any opinions, analyses, reviews or recommendations expressed in this article are those of the author alone and have not been reviewed, approved or otherwise endorsed by Citibank.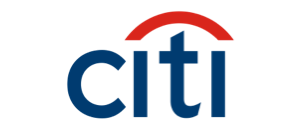 Take Advantage of our Best Offer(s)