Citibank Review: Lucrative Bonuses and No Minimums To Open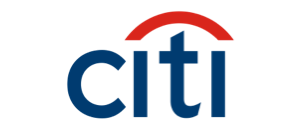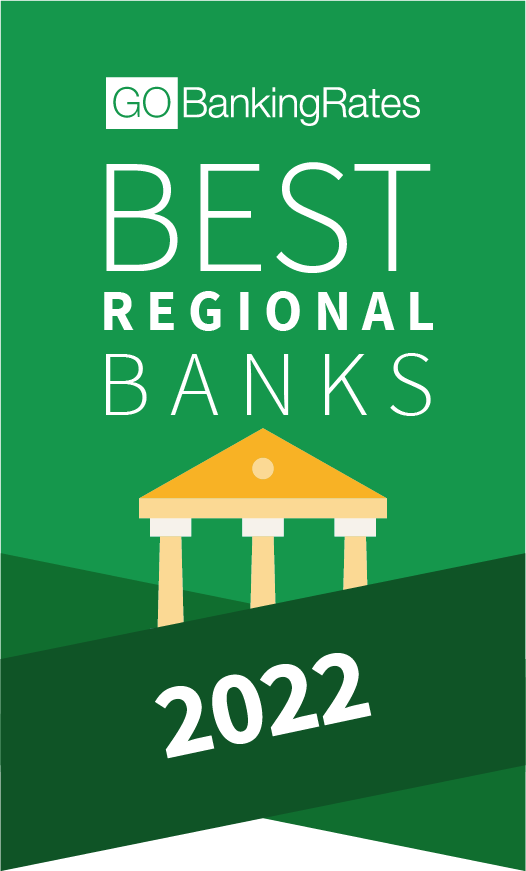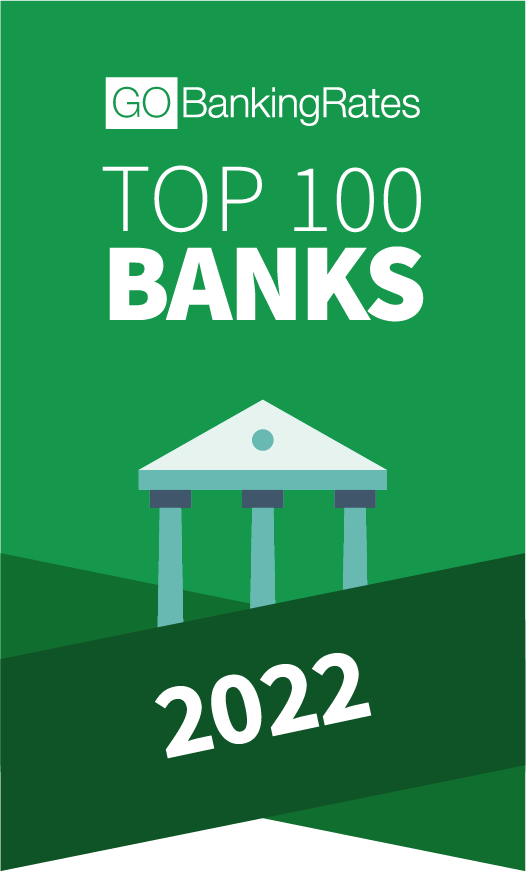 GOBankingRates Score
Quick Take:
Citibank is a national bank that offers a range of banking products, including six checking accounts with the opportunity for cash bonuses. It also has a mobile and digital banking network that rivals others banks in its league.
Minimum Opening Deposits
Range of Checking Products
Bonus Opportunities
Mobile and Digital Banking Network
How did we calculate this?
Pros
Variety of checking accounts
Opportunities for bonuses
No minimum opening deposits for checking and savings accounts
More than 2,300 ATMs in Citibank branches; over 60,000 fee-free ATMs elsewhere
Solid mobile and digital banking network available for banking tasks
Cons
Top-tier savings accounts cannot be opened separately -- must be part of a banking package
Low APYs; better rates can be found elsewhere
About Citibank
City Bank of New York was created over two centuries ago in 1812 as one of the first rival banks outside of Boston, Philadelphia and Baltimore. Throughout the years, the financial institution has seen the creation of the Panama Canal, World War I and World War II. It has truly stood the test of time.
Today, Citibank, an advertising partner, which offers a full suite of banking products, has over 680 branches in the U.S. The bank offers a full suite of banking products. Because of the bank's variety and accessibility, GOBankingRates has ranked Citibank as one of the Best 100 Banks and Best Regional Banks of 2022. If you're curious about opening an account with Citi, consider how its bank accounts and investment options can support and grow your money.
Checking Accounts
Citibank has a wide range of checking account options to include everyone. Each account offers standard banking features, such as online banking, mobile check deposit and a large fee-free ATM network. However, three of the account options are for everyday banking purposes, and the other three are for banking and wealth management. Here are the details for each of the checking accounts the bank offers.
Basic Banking Package
Citibank's Basic Banking Package made GOBankingRates' list of Best Checking Accounts for 2022 for a number of reasons. This everyday checking account requires no minimum deposit and carries a $12 monthly account fee. However, the account fee can be waived if you maintain a combined average monthly balance of at least $1,500 in linked Citibank accounts or make at least one qualifying direct deposit and one qualifying bill payment each statement period. Fee waivers are also available if the first listed account owner is 62 or one of the joint account owners is a minor. This checking account also offers unlimited check writing. With such a low combined average monthly balance minimum to waive fees, this account is worth considering if you're in need of a basic checking account.
Access Account Package
Another of Citibank's everyday checking account options, the Access Account Package, has a monthly service fee of $10. However, the fee can be waived if you have a combined average monthly balance of at least $1,500 in eligible linked Citibank accounts. A fee waiver is also available if you make at least one qualifying direct deposit or one qualifying bill payment per statement period. Plus, you won't have to worry about the expense of overdraft fees because transactions that exceed your balance will not be approved. While getting the monthly service fee waived is easy, paper checks are not available with this account, however, which may or may not be a dealbreaker for you. If it is, you might want to consider the Basic Banking Package.
The Citibank Account Package
The Citibank Account Package gives the option of writing checks, and if you maintain the minimum monthly balance requirement of at least $10,000 across linked retirement, investment and deposit accounts, Citibank will waive the $2.50 non-Citibank ATM fee that normally applies each time you use an ATM machine outside of its network. The bank will also waive the $25 monthly service fee if you maintain the $10,000 minimum monthly balance requirement. If you maintain at least a $10,000 balance, this account could really pay off between the money you'll save in monthly service fees, which can add up to $300 annually, and the non-Citibank ATM fees.
Citi Priority Account Package
The Citi Priority Account Package, which offers interest checking, is one of Citibank's premium account packages that combine banking services with world-class wealth management. The monthly service fee is $30, but it can be waived if you maintain an average monthly balance of at least $50,000 in eligible linked retirement, deposit and investment accounts. With this account, there are no Citi fees for using an out-of-network ATM, which makes it convenient to withdraw money. Plus, you'll receive preferred pricing and rates on some of the bank's products and services. You'll also have access to travel and global benefits, on-demand financial advice from Citi Priority advisors and guidance from Citi Personal Wealth Management. Plus, this account qualifies account holders for relationship mortgage pricing. All of these features add up to a great package, especially when you consider that the $50,000 balance requirement can be spread across various types of accounts.
Citigold Account Package
With the Citigold Account Package, you'll get all of the features of the Citi Priority Account Package, plus a few other nice perks that might make this account worth it to you. For example, the account package comes with unlimited reimbursement of non-Citi ATM fees, which means you can withdraw money anywhere without worrying about racking up hundreds of dollars in fees. You'll also receive complimentary financial planning services and access to both Citigold Concierge and the Citi Personal Wealth Management investment platform. And if you like watching movies on services like Netflix and Hulu, you'll also receive up to $200 in rebates for membership streaming services you purchase online. This account has no monthly service fee, which is nice. However, you must maintain a combined monthly average of $200,000 across linked eligible accounts to meet account requirements, which makes sense given the free financial planning.
Citigold Private Client
The Citigold Private Client account package has all of the features of the Citi Priority and Citigold Account Packages, plus no monthly fee, which makes it a feature-filled account with plenty of perks. However, this account is for higher-wealth individuals because you must maintain an average monthly account balance of at least $1 million across all eligible linked accounts. On top of everything else, you'll also receive Premier banking services, Premier investing services, a dedicated wealth team and wealth specialists, advanced wealth planning and premium benefits via Master Travel & Lifestyle Services with this account. While not everyone can qualify for this account, all of these features may make the $1 million minimum monthly account balance worth it.
Savings Accounts
Each of the six Citibank banking packages includes a Citibank savings account. Depending on the package you select, your savings account may be eligible to earn higher interest rates as you save. The accounts also allow you to link to Citi or non-Citi accounts and make transfers with AutoSave, which makes saving something you don't have to worry about. Additionally, all packages but the Access Account allow for checkwriting, which may or may not matter to you.
As far as fees, the Citigold and Citigold Private Client packages don't have savings account monthly service fees, and while the other accounts do, there are options for waiving them. If your Citi checking and savings accounts are linked, the same requirements that apply for waiving checking monthly service fees apply to saving monthly service fees.
However, if your Citi checking and savings accounts are not linked, the Citi Savings Account fee is $4.50 for Basic and Access Account Packages, but it can be waived if you maintain an average monthly savings balance of at least $500. For other account packages, the same requirements that apply to waive checking monthly service fees also apply to your unlinked savings balance.
CD Rates
Citibank offers the following three types of certificates of deposit: Fixed Rate CD, Step-Up CD and No Penalty CD, which is a nice change from banks that only offer standard CDs.
The Fixed Rate CDs offer three-month to five-year terms with rates ranging from 0.05% APY to 0.25% APY. You can also opt to use a CD laddering strategy with this CD type, which involves splitting deposits between CDs with various terms and rates for greater financial benefits.
The Step-Up CD requires a $500 minimum opening balance. It offers a 30-month term, and the interest rate increases every 10 months — from 0.05% APY to 0.10% APY to 0.15% APY. The No Penalty CD, which is a 12-month CD, also requires a minimum opening balance of $500. The advantage of this type of CD is that you can withdraw your full balance and interest with no penalty any time after the first six days after you deposit the funds.
Even though Citibank offers a variety of CD types, you may be able to find a higher APY at another bank, so consider shopping around.
Citibank Banking Experience
Citibank earned an overall score of 4.6 from GOBankingRates for outstanding features, such as minimum opening deposits, range of checking products, bonus opportunities and an award-winning mobile and digital banking network. Here are the details of each feature.
Minimum Opening Deposits
Citibank stands out when it comes to minimum opening deposits because it doesn't require any for its savings or checking accounts. Many banks require minimum deposits of $25 or more to open their checking or savings accounts. But with Citibank, you can open an account and fund it another day if it's more convenient for you. While this is a one-time benefit, it still is a perk that might be worth it to you if you don't have the funds you'd like to deposit ready accessible.
Range of Checking Products
With six checking accounts to choose from, Citibank stands out from many other banks. The advantage to this is that there's a product for everyone — from the person seeking the most basic banking features to account holders who can benefit from top-tier services geared to those high levels of wealth. The variety of checking options also give account holders who are growing their wealth the opportunity to stay loyal to the bank and not have to look elsewhere for accounts and services that meet their needs.
Bonus Opportunities
Banks compete for your business, and Citibank steps it up a notch by offering lucrative cash bonuses for opening certain accounts and meeting requirements. While bonus offers may change throughout the year, Citibank often offers different levels of cash bonuses, such as $300, $700 or $1,500, for opening an eligible checking account, depositing qualifying funds and maintaining that level of funds for a specified period. But be prepared to part with a substantial amount of cash for a few months if you want to earn one of these bonuses. Qualifying deposits often are from $15,000 to $200,000.
Mobile and Digital Banking Network
Citibank offers an award-winning website and mobile app, which make it easy to manage your accounts from anywhere. Citibank's website allows you to complete a variety of banking tasks at your convenience, such as view statements, transfer funds, make credit card and bill payments and find routing and account numbers. Plus, the app was certified by J.D. Power for providing customers with a mobile banking experience that's outstanding due to features like voice technology, text messaging, location assistance, digital pay and secure identification methods.
Editor's Favorite

The range of checking account options Citibank offers means there's an account for everyone — at any level of financial standing. The best part is that you can start banking with Citibank and stay with the bank as your finances grow.
Citibank vs. Competitors
Before opening an account at Citibank, it can help to compare the bank to competing banks. Here are some factors to consider.
Citibank vs. Chase
Chase trumps Citibank with over 4,700 branch locations — thousands more than Citibank's 680 or so. But Citibank's monthly maintenance fees are more reasonable, with its highest fee reaching $30 versus Chase's highest fee of $35.
Citibank vs. Wells Fargo
Wells Fargo has more branch locations than Citibank: 4,900 versus Citibank's 680 or so. But Citibank has a network of 72,000 ATMs, while Wells Fargo has only about 12,000 in its network.
Citibank vs. Bank of America
Bank of America has more reasonable monthly maintenance fees than Citibank, with its highest fees at $25, while Citibank's go as high as $30. However, Citibank's overdraft fees are slightly lower at $34, compared to Bank of America's $35 fee, which could save you a few dollars a month, depending on if — and how often — you have overdrafts.
Final Take
From its account offerings to its online accessibility to its lucrative bonuses, Citibank is a contender for those looking for a bank with a solid reputation. While its fees may not be the lowest overall, they are in line with what other big banks charge — plus, Citibank also allows account holders the opportunity for fee waivers.
Citibank FAQ
Here are the answers to some of the more commonly asked questions about Citibank.
Does Citibank offer overdraft protection?

Yes, Citibank offers Checking Plus, which is a variable-rate line of credit that automatically transfers funds in increments of $100 to your checking account to cover overdrafts plus fees. If you have an outstanding balance on your Checking Plus line of credit each month, Citibank will make the minimum payment due from your linked checking account. You can also borrow directly from this credit line and transfer money to other linked accounts as needed.

Can I open a bank account online without going to Citibank?

Yes, you can open a bank online within minutes by using the official Citibank website. You'll need basic information, such as your address and Social Security number, to apply.

What ATM is free for Citibank?

There are over 65,000 fee-free ATMs at Citibank branches and participating Target, CVS Pharmacy, Walgreens, RiteAid and Duane Reade locations. Additionally, all ATMs bearing Allpoint and MoneyPass logos are free.
Editorial Note: This content is not provided by Citibank. Any opinions, analyses, reviews or recommendations expressed in this article are those of the author alone and have not been reviewed, approved or otherwise endorsed by Citibank.
Rates are subject to change. Information on accounts is accurate as of Dec. 29, 2021.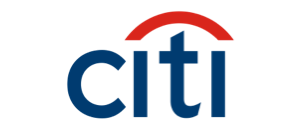 Take Advantage of our Best Offer(s)