5 Best Banks and Credit Unions in Madison, Wis.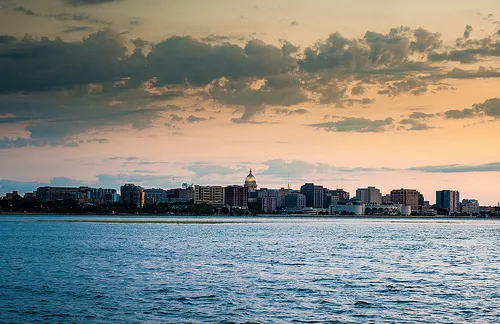 A long-standing culture of community and entrepreneurship has allowed for multiple independent banks and credit unions in Madison, Wis., to prosper. Although, brand-name banking has its perks, local financial institutions often have nationwide reach and personalized understanding of the diverse needs of local residents. These banks, because of their local focus and size, cater to Wisconsin's education sector, strong agricultural business groups, technology entrepreneurs and the various mortgage needs of as many as 120 neighborhood associations within the city limits.
These five banks and credit unions serve the needs of Madison residents with convenient locations and competitive rates offered with a personal touch. Many of the local financial institutions are member owned, giving depositors better rates in return for investment, while many specialize in small businesses development in the Madison area. Compare these best banks and credit unions in Madison, listed in alphabetical order, to get the most of local banking for personal and commercial endeavors.
DMB Community Bank
Since 1922, when it was known as The Bank of DeForest, DMB Community Bank has provided its members with a range of competitive deposit, lending and retirement products that cover all major life events. Personal and commercial banking services come with 24/7 online banking access. The bank also celebrated 90 years of service with over $320 million in assets and 56 employees in the Madison area. Checking accounts can be opened with a $100 minimum and interest-bearing savings accounts are available with a $200 opening deposit. DMB Community Bank has two branch locations in DeForest, Wis.
Heartland Credit Union
The member-owned Heartland Credit Union is a full-service cooperative based in Madison that offers rewards checking, agriculture loans and savings options as part of its portfolio of financial products and services. Started in 1936, the credit union has adapted to keep up with today's technological needs in the form of online and mobile banking. Heartland provides information about lending, spending and savings options online, as well as in its nine Wisconsin branches. Membership is open to people who live or work in Southwestern Wisconsin, Eastern Iowa and select Illinois counties.
Summit Credit Union
Summit Credit Union focuses on educating its members thanks to a bevy of online resources offering valuable tips and services to save on everything from pet care and securing education loans to buying a home. The Madison-based credit union offers financial wellness programs such as Red SHOES, a membership program that offers actionable steps and guidance in order to meet savings and budgeting goals. Summit Credit Union also offers deposit, lending and investment products for personal and business members. For every day transactions, the credit union has 18 Madison-area locations, as well as branches in Milwaukee and other areas.
UW Credit Union
Founded on the University of Wisconsin campus in 1931, UW Credit Union offers deposit, lending and investment products in the Madison area. The now community-owned credit union has grown to become one of the largest financial institutions in Wisconsin with more than 193,000 members and 467 employees at 22 full-service locations, including more than 10 in the Madison area alone. Although UW Credit Union caters specifically to the 26 University of Wisconsin campuses, anyone who lives, works or attends school within five miles of one of the credit union branches is eligible to become a member.
Wisconsin Bank & Trust
Wisconsin Bank & Trust offers a wide selection of personal, business, investment, treasury and wealth management options. The financial institution also handles specialized agricultural business services for Wisconsin entrepreneurs, including business and farm insurance products. The company made a recent donation of more than $9,700 to the Breast Cancer Recovery Foundation, Inc., or 2.5 cents for every time its customers used their Pink Ribbon Debit Cards for purchases. The community bank is a subsidiary of Heartland Financial USA, Inc., which is a publicly traded company worth $5.9 billion dollars with locations in 57 communities nationwide.
DMB Community Bank is a GOBankingRates client.
Photo credit: JordanAnthony